Pork Chops with Tomatoes and Capers Recipe and What Makes Olive Oil a Good Fat
As members of the Fresh-Pressed Olive Oil Club know, the vibrant pepperiness of extra virgin olive oil comes from its polyphenols, important antioxidants that foster good health in so many ways. But there's more to the story. EVOO's main nutrient and the source of its calories is monounsaturated fatty acids, or MUFAs, which confer special benefits as well. That's why many health authorities recommend them over saturated fats (those solid at room temperature, like butter). In this edition of the Newsletter, we'll look at the one-two punch of MUFAs and polyphenols—and how together they can help staunch a very serious health epidemic, metabolic syndrome. But first, a wonderful winter recipe sure to become a favorite.
Pork Chops with Tomatoes and Capers
Pork Chops with Tomatoes and Capers

This Mediterranean-style dish is cooked on the stovetop in a single pan and creates a rich, tomato sauce.

Ingredients

1/4 cup white whole-wheat or all-purpose flour
1 teaspoon each coarse sea salt and freshly ground black pepper
6 pork chops, each about 1/2-inch thick
4 tablespoons extra virgin olive oil
4 garlic cloves, minced
1/3 cup balsamic vinegar
1/3 cup chicken stock, homemade or low-sodium store-bought
1 28-ounce can diced tomatoes with its juice
4 tablespoons capers

Directions

Step 1

Combine the flour, salt, and pepper in a pie plate. Heat a frying pan large enough to hold the chops (if necessary, you can cook the chops in batches). Once the pan is hot, add the olive oil and quickly coat both sides of each chop in the flour mixture, shake off any excess, and add to the pan. Sauté 5 minutes on each side or until browned.

Step 2

Transfer the chops to a dish. Add the garlic to the pan and sauté slightly, then deglaze the pan with the vinegar. Add the tomatoes along with their juice, the broth, and the capers, and briefly bring to a boil.

Step 3

Add back the chops, reduce the heat to a simmer, and cook until the chops are cooked through and register 145°F on an instant-read thermometer, about 10 minutes more.

Yields 6 servings.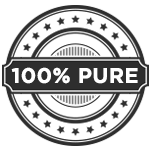 For Your Best Health
What Makes Olive Oil a Good Fat
The study making news: "The clinical impact of an extra virgin olive oil enriched Mediterranean diet on metabolic syndrome: Lights and shadows of a nutraceutical approach," a research review published in Frontiers in Nutrition (2022).
Most research on the benefits of olive oil and the Mediterranean diet centers on the healthful properties of its polyphenols, but its fatty acids deliver benefits of their own. What's more, the polyphenols and fatty acids seem to work in synergy to do even more.
As stated in this research review, one component of the Mediterranean diet "believed to contribute a strong beneficial effect is extra virgin olive oil (EVOO), high in monounsaturated fatty acids (MUFAs) and with variable concentrations of phenols. These not only determine EVOO's main organoleptic qualities (oxidative stability, specific flavor, and taste features) but make it a source of antioxidant, anti-inflammatory, insulin-sensitizing, cardioprotective, antiatherogenic, neuroprotective, and immunomodulatory activity." (Antiatherogenic means that it fights against dangerous plaque buildup, or atherosclerosis, along artery walls.)
Why are MUFAs considered good fats?
According to the National Library of Medicine, monounsaturated fats are good for your health in several ways. They can help lower your LDL or bad cholesterol level. Keeping your LDL level low reduces your risk for heart disease and stroke. Also, MUFAs help develop and maintain your cells. Extra virgin olive oil is an excellent source of MUFAs. Olive oil also has the other preferred alternative to saturated fat, PUFAs, or polyunsaturated fatty acids, but to a lesser extent. (Some of the best sources of PUFAs are walnuts, flax, and sunflower seeds.)
For the Frontiers in Nutrition review, the researchers took a deep dive into how EVOO may help with the condition known as metabolic syndrome, one that has become more prevalent as people have become more overweight. According to the review, it's "an increasingly pressing global health problem, affecting about 31 percent of the world's population but predicted to increase over 50 percent in the next 15 years." Metabolic syndrome is typically diagnosed when someone has at least three of these five conditions: abdominal obesity (belly fat), high triglyceride levels, low HDL or good cholesterol levels, high blood pressure, and impaired fasting glucose (blood sugar). Each one is a risk factor for various metabolic and cardiovascular diseases, from diabetes to heart disease; having three or more creates a heightened risk.
As the report pointed out,
"The only established, effective treatment is lifestyle modification through increased physical activity, weight loss, and dietary intake high in fruits, vegetables, grains, fish, and low-fat dairy products: i.e., the Mediterranean diet (MD). Several studies have shown a direct correlation between MD adherence and overall reduction in mortality and morbidity.…
"The Mediterranean diet is a cornerstone in treating [metabolic syndrome] and preventing cardiovascular risk. Literature data indicate that an essential component is EVOO which, with high MUFA and polyphenol content, constitutes a food with excellent organoleptic properties and a substance with surprising nutraceutical abilities. EVOO, by activating multiple metabolic pathways, could optimize glycemic control and lipid metabolism, reduce endothelial damage and blood pressure, and provide systemic anti-inflammatory activity."
Based on the studies that the researchers reviewed, they found that, in particular, "Extra virgin olive oil, due to its high MUFA content, significantly reduces concentrations of total cholesterol and LDL-cholesterol, decreasing TC/HDL and LDL/HDL ratios. In this context, polyphenols act synergistically with MUFAs.Overall, EVOO seems to play an antiatherogenic and CVD risk reduction role, improving the overall health status of [metabolic syndrome] patients."
The researchers also mentioned that, in addition to helping counteract the inflammation that accompanies overweight, EVOO might indirectly help with weight loss by enhancing the way food tastes and perhaps helping people feel full sooner, thus preventing overeating.
They did note that there are still unanswered questions. Since most studies don't spell out the specific varietals of EVOO consumed by participants or their exact polyphenol levels, the researchers can't say what concentration of polyphenols is needed or which olive varieties are best—things that future studies might tell us. One thing we do know: in general, the fresher the olive oil, the higher its polyphenol content.
Get More Recipes In Your Inbox!