A Special Wellness Summit Just for Women: The Most Powerful Ways to Balance Hormonal Swings that Threaten Well-being
To bring you the latest health and wellness discoveries each week in The Olive Oil Hunter Newsletter, we review dozens of studies. I'm constantly floored by how much research includes only men as participants—half the population is often left without health information specific to them. That's why I'm particularly pleased to tell you about the Hormone Relief Summit designed by my friend and women's wellness expert Mariza Snyder, DC. It was created primarily for women in the perimenopausal and menopausal stages of life, years during which hormones can go haywire, with many unpleasant side effects that women are often told to basically grin and bear. Dr. Mariza went through these changes herself and, faced with few alternatives besides a prescription that might not even help, decided to find her own solutions.
In the decade-plus since, hundreds of thousands of women have read Dr. Mariza's books, like The Essential Oils Hormone Solution, The Essential Oils Menopause Solution, and The DASH Diet Cookbook: Quick and Delicious Recipes for Losing Weight, Preventing Diabetes, and Lowering Blood Pressure—she's penned eight bestsellers in all! Now she's distilling all of her insights for other women.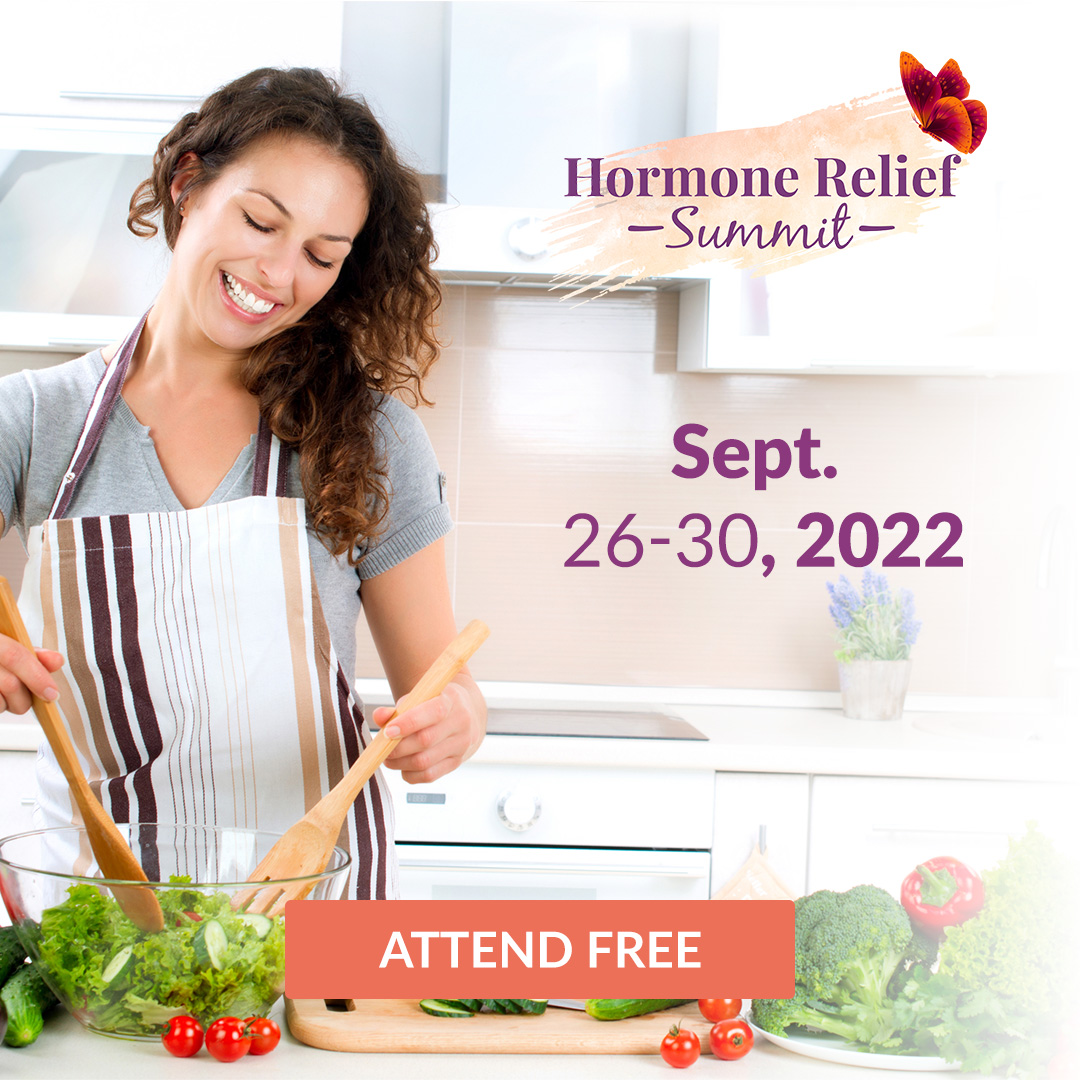 The Hormone Relief Summit, which runs from September 26 through 30, checks off all the boxes: wellness programs, exercise smarts, and ideas for emotional fitness. You'll find out how to tamp down hormone chaos, hot flashes, and energy crashes, not to mention ridding yourself of extra pounds that just won't budge.
THE TIME FOR CHANGE
Feeling exhausted all day and not sleeping well at night doesn't have to be your new normal. Nor does downing coffee or energy drinks or craving sugar 24/7. If these situations sound all too familiar, the perimenopause and menopause Hormone Relief Summit is for you. Forty leading women's health experts will share the most up-to-date insights plus their secrets and solutions for both the common and uncommon hormone-related problems plaguing so many women. You'll find out about:
The latest science behind natural, effective, and safe approaches, like superfoods, supplements, and lifestyle habits.
Which supposed "health" foods could actually be causing more fatigue, inflammation, and rapid weight gain.
Preventing worsening symptoms, complications, and diseases using the most cutting-edge natural medicine—no-nonsense solutions for deep, restful sleep, anxiousness, mood swings, fatigue, hot flashes, low libido, brain fog, vaginal dryness, digestive distress, and more.
Why environmental toxins, stress, and the pandemic clash with women's hormones … and how to remove stressors from your life without quitting your job and moving to a remote island!
THE DAY-BY-DAY CURRICULUM
Day 1—September 26
Hormone Fundamentals
Day 2—September 27
Optimizing Your Hormones to Work for You
Day 3—September 28
Harness More Energy and Vitality
Day 4—September 29
The Impact of Toxins and Food on Hormones
Day 5—September 30
End Hot Flashes, Insomnia, Stubborn Weight, and More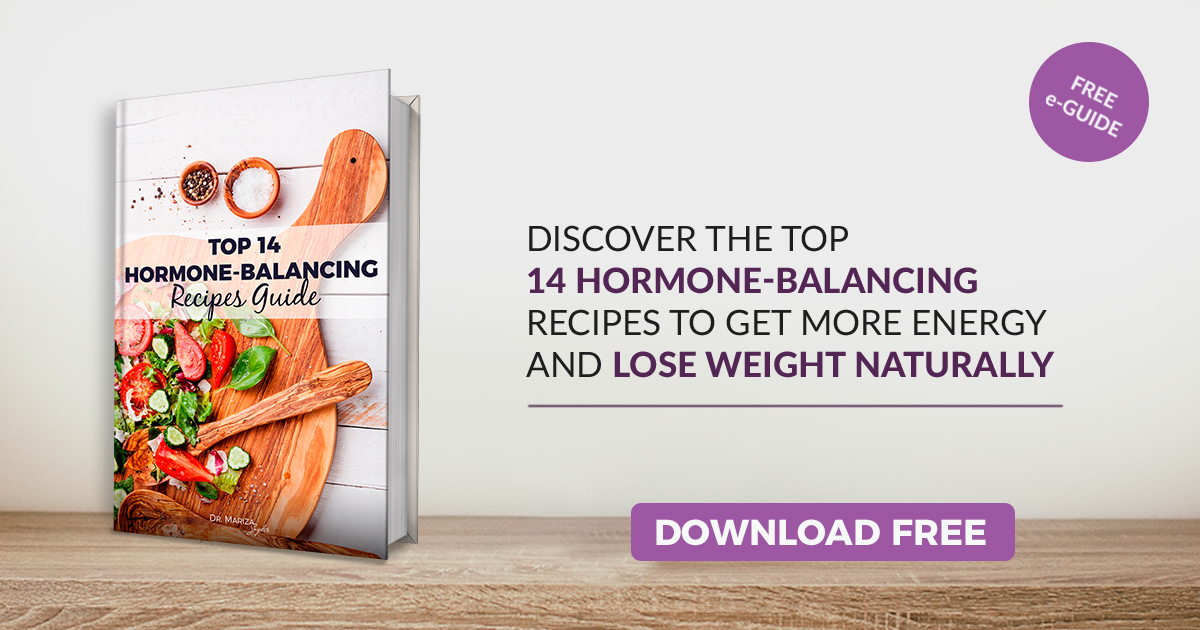 LEADING THE WAY
Here are just a few of the experts you'll hear from and the topics they'll address:
JJ Virgin, board-certified nutrition specialist, board-certified in holistic nutrition, certified exercise physiologist and four-time New York Times best-selling author whose books include Warrior Mom: 7 Secrets to Bold, Brave Resilience.
Seminar topic: "Remove These Foods for Lasting Energy and Focus"
Dr. Gabrielle Lyon, DC, board-certified in family medicine with insightful knowledge into vitamin and mineral metabolism, chronic disease prevention and management, and the physiological effects of diet composition, all of which led her to create programs designed to eliminate unwanted body fat and build muscle.
Seminar topic: "Optimizing Muscle Mass in Perimenopause and Menopause to Activate a Sluggish Metabolism"
Dr. Mindy Pelz, DC, trained in exercise physiology and nutrition and the author of The Menopause Reset: Get Rid of Your Symptoms and Feel Like Your Younger Self Again.
Seminar topic: "The Smart Way to Use Fasting to Ease Menopause Symptoms"
Dr. Ritamarie Loscalzo, DC, with certifications in acupuncture, nutrition, herbal medicine, and HeartMath and a certified living foods chef, instructor, and coach focused on using palate-pleasing whole fresh food as medicine.
Seminar topic: "Jumpstart Your Energy and Shrink Your Waist by Optimizing Your Blood Sugar"
Wendy Myers, FDN-P, NC, CHHC, functional diagnostic nutritionist, certified holistic health coach, and bestselling author of Limitless Energy: How to Detox Toxic Metals to End Exhaustion and Chronic Fatigue.
Seminar topic: "The Truth Behind How Your Environment Could Be Destroying Your Hormones"

BETTER LIVING AT YOUR FINGERTIPS
If you're experiencing mood swings, weight gain, and a lack of vitality and interest in the world around you, it's time to take back your life with a holistic approach at the Hormone Relief Summit.
As with so many other aspects of health, eating the right foods is key, and just for signing up for the free five-day online program, you'll get "Dr. Mariza's Top 14 Hormone-Balancing Recipes Guide"—delicious recipes to reclaim energy, sleep, focus, and metabolism.
Get More Recipes In Your Inbox!