Potato Salad with Sweet and Tart Vinaigrette Recipe, Spotlight on Scallions, How to Boil Small Potatoes, Imperfect Calorie Counting and Exercising to Burn Fat
Summer may be winding down, but there's still plenty of time to enjoy outdoor get-togethers with family and friends. Whether you're hosting or want a great dish to bring for a BBQ, this potato salad, garnished with scallions, will delight. If you're trying to lose weight—and who isn't?—no food needs to be off limits, including potato salad! But there are certain tweaks you can make to your plan to improve results. Two new research studies provide details on calorie tracking and fat-burning exercises.
Potato Salad with Sweet and Tart Vinaigrette
Potato Salad with Sweet and Tart Vinaigrette

This German-style (no mayo) potato salad gets a flavor boost from one of my favorite vinaigrettes, a melding of two vinegars—one more tart, one more sweet. I also love the mix of sautéed shallots and raw scallions or chives, all mild members of the genus allium. This side dish tastes best served warm or at room temperature. Double or triple the ingredients for a large crowd.

Ingredients

For the vinaigrette:

1 tablespoon red wine vinegar
1 tablespoon balsamic vinegar of Modena
1 teaspoon Dijon mustard
1 teaspoon honey
1/8 teaspoon coarse salt, plus more to taste
1/2 small garlic clove, peeled and minced
1/4 cup extra virgin olive oil
Freshly ground black pepper to taste

For the salad:

2 pounds small red potatoes, unpeeled
1 tablespoon extra virgin olive oil
4 ounces best-quality bacon, cut into 1-inch sections
4 shallots, thinly sliced
1/2 cup fresh scallions or chives, sliced on the diagonal
Coarse sea salt, to taste
Freshly ground black pepper, to taste

Directions

Step 1

Make the vinaigrette: In a medium mixing bowl, whisk together the two vinegars, mustard, honey, salt, and garlic. Gradually whisk in the olive oil until the dressing is emulsified. Season to taste with black pepper and more salt, if desired. Set aside while you cook the potatoes.

Step 2

Boil the potatoes until the tip of a knife easily pierces one or two, about 10-15 minutes (see "Quick Kitchen Nugget" below). Use a slotted spoon to transfer them to a colander to drain and cool slightly while you proceed.

Step 3

Heat a heavy skillet or frying pan. When hot, add the olive oil and sauté the bacon. Use a slotted spoon to transfer the bacon to a dish lined with paper towels. Add the shallots to the hot pan and sauté until they are softened and lightly browned.

Step 4

Cut the potatoes in half and place them in a large serving bowl. Dress with the vinaigrette. Top with the sautéed shallots and the fresh scallions or chives. Toss gently and season to taste with salt and pepper. Just before serving, sprinkle on the bacon bits.

Yields 6 servings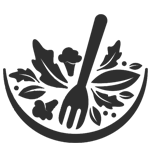 Healthy Ingredient Spotlight
Scallions
Also called green onions in some parts of the country, scallions offer sweet onion flavor and two textures—the stronger white ends and the mild green tops or leaves. Use the entire scallion after trimming off the roots and snipping the tips (if needed). The ends should feel firm, not mushy, and the tops should be crisp and bright green, not wilted or dark.
A staple in many Asian cuisines, chopped scallions are also delicious when sprinkled on scrambled eggs and folded into cream cheese for a bagel topping.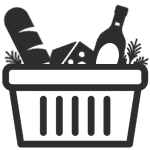 Quick Kitchen Nugget
Boiling Small Potatoes
Small or baby potatoes, whether red, white, or purple, don't need to be halved or quartered before boiling. In fact, keeping them whole can prevent them from falling apart during the cooking process. Start by placing the whole, unpeeled potatoes in a pot large enough to hold them in a single layer and add enough cold water to cover them by about an inch. Bring the water to a boil, add a teaspoon of sea salt, and let them cook for between 12 and 15 minutes, until the tip of a sharp knife pierces two or three of them. Use a large slotted spoon to transfer them to a colander, then proceed with your recipe. For a quick side dish, smash them with the back of a spoon, drizzle with extra virgin olive oil, and top with grains of Maldon salt.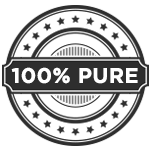 For Your Best Health
Imperfect Calorie Counting May Be Good Enough
Successful dieters often credit keeping a food journal or tracking calories as an important habit to have. But how well do these behaviors correlate to weight loss? That's one of the questions answered in the study "How much food tracking during a digital weight‐management program is enough to produce clinically significant weight loss?" recently published in the journal Obesity.
Over the course of a six-month period, researchers from the University of Connecticut (UConn), the University of Florida, and the University of Pennsylvania tracked 153 weight-loss program participants who used a commercial digital weight-loss program to record their food intake (it was the new Personal Points program developed by WeightWatchers, intended to simplify record-keeping by designating a number of foods as zero-point items, meaning they did not have to be entered).
UConn assistant professor in the Department of Allied Health Sciences Ran Xu, PhD, and PhD student Richard Bannor analyzed the data to see whether there were patterns associated with weight-loss success from a data science perspective. Using a method called receiver operating characteristics (ROC) curve analysis, they uncovered how many days people need to track their food to reach clinically significant weight loss.
"It turns out, you don't need to track 100% each day to be successful," says Dr. Xu. "Specifically in this trial, we find that people only need to track around 30% of the days to lose more than 3% weight and 40% of the days to lose more than 5% weight, or almost 70% of days to lose more than 10% weight."
"A lot of times people feel like they need to lose 50 pounds to get healthier, but actually we start to see changes in things like blood pressure, lipids, cardiovascular disease risk, and diabetes risk when people lose about 5% to 10% of their weight," says study co-author and UConn Department of Allied Health Sciences Professor Sherry Pagoto, PhD. "That can be accomplished if participants lose about one to two pounds a week, which is considered a healthy pace of weight loss.
"One thing that is interesting about this data is, oftentimes in the literature, researchers just look at whether there is a correlation between tracking and overall weight loss outcomes. Ran took a data science approach to the data and found there is more to the story," Dr. Pagoto says. "Now we're seeing different patterns of tracking. This will help us identify when to provide extra assistance and who will need it the most."
Future studies will dig deeper into these patterns to understand why they arise and hopefully uncover interventions to improve outcomes. For now, if you use these apps, know that you can still get significant results, even if you miss some entries.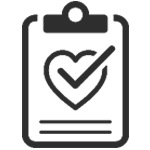 Fitness Flash
Exercising to Burn Fat
The study "Discrepancy between predicted and measured exercise intensity for eliciting the maximal rate of lipid oxidation," done by researchers at the Icahn School of Medicine at Mount Sinai and published in the journal Nutrition, Metabolism and Cardiovascular Disease found that fat burning during exercise varies widely between people. We don't all burn fat at the same target heart rate, and reaching a preset exercise machine setting won't bring the same results for everyone.
"People with a goal of weight or fat loss may be interested in exercising at the intensity which allows for the maximal rate of fat burning. Most commercial exercise machines offer a 'fat-burning zone' option, depending upon age, sex, and heart rate," says lead author Hannah Kittrell, MS, RD, CDN, director of the Mount Sinai Physiolab, a clinical body composition and exercise physiology laboratory at Mount Sinai Morningside, and a PhD candidate in the Augmented Intelligence in Medicine and Science laboratory. "However, the typically recommended fat-burning zone has not been validated, thus individuals may be exercising at intensities that are not aligned with their personalized weight loss goals."
Reaching a target heart rate is still great for overall health, but if fat-burning is one of your key fitness goals, the researchers suggest having clinical exercise testing, a diagnostic procedure to measure your physiological response to exercise to get a more personalized exercise prescription. (Talk to your doctor or personal trainer about where to get this evaluation.)
"We hope that this work will inspire more individuals and trainers to utilize clinical exercise testing to prescribe personalized exercise routines tailored to fat loss. It also emphasizes the role that data-driven approaches can have toward precision exercise," says senior author Girish Nadkarni, MD, MPH, Irene and Dr. Arthur M. Fishberg Professor of Medicine at Icahn Mount Sinai, director of The Charles Bronfman Institute for Personalized Medicine, and system chief, Division of Data-Driven and Digital Medicine, Department of Medicine.
Get More Recipes In Your Inbox!