Cheesy Smashed Potatoes with Mojo Colorado Recipe, Spotlight on Paprika, Benefits of Plant-based Diet and New, Fashion-Forward Heart Monitors
I love to take classic recipes to the next level with a tasty twist, and this week I'm adding pizzazz to twice-cooked potatoes. One of the special ingredients for this upgrade is pimentón, Spanish smoked paprika, a spice you'll use often once you add it to your pantry. Speaking of smart additions, a new study on brain health and nutrients offers suggestions for fruits and vegetables to include in your diet—along with the benefits of olive oil, these foods can make a difference in cognitive skills. And for those who need to monitor their heart rate, an amazing new category of wearables is on the horizon.
CHEESY SMASHED POTATOES WITH MOJO COLORADO
Cheesy Smashed Potatoes with Mojo Colorado

Mojo colorado is a classic red chile sauce from Spain's Canary Islands. Great on smashed potatoes, it's also wonderful as an accompaniment to anything you cook on the grill—meat, fish, or veggies.

Ingredients

For the mojo colorado:

1 red bell pepper
2 tablespoons pimentón
1 small, fresh, hot red chile, stemmed, seeded, and roughly chopped
3 cloves garlic, roughly chopped
3 tablespoons red wine vinegar
3 tablespoons extra virgin olive oil
1/2 teaspoon ground cumin
1/2 teaspoon kosher or sea salt or to taste
1/4 cup water

For the potatoes:

8 medium Yukon Gold potatoes, skin on
3 tablespoons extra virgin olive oil, divided
Coarse kosher or sea salt
1/2 cup coarsely grated Manchego cheese
1/2 teaspoon pimentón

Directions

Step 1

Make the mojo colorado: Char the bell pepper over a gas burner or under a broiler until it is blackened and blistered on all sides. Peel, stem, seed, and tear it into several pieces. Place in a blender jar with the other sauce ingredients, and blend until smooth. Add more salt if needed or water to thin. Set aside.

Step 2

Bake the potatoes: Preheat the oven to 375°F. (If you used your broiler to roast the pepper, let the oven cool to 375° before continuing the recipe.) Use 1 tablespoon of olive oil to coat a baking dish large enough to accommodate the potatoes. Bake the potatoes until they are soft when pierced with a knife or a bamboo skewer, 45 minutes to 1 hour. Remove from the oven and gently smash each potato with the back of a large spoon. Drizzle with the remaining 2 tablespoons of olive oil, then season with salt. Top with the grated Manchego cheese and dust with pimentón. Return to the oven for 15 minutes.


Step 3

Drizzle with the mojo colorado before serving.

Yields 4 to 6 side-dish servings.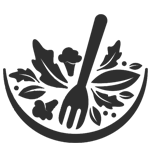 Healthy Ingredient Spotlight
Head to Spain for Paprika
As members of the Fresh-Pressed Olive Oil Club know, I'm a big fan of pimentón, the uniquely Spanish spice made from peppers exclusively grown in La Vera, in the province of Cáceres. Very different from Hungarian paprika, its distinctive flavor comes partly from the climate and partly from a unique, centuries-old smoking process. (It's pimentón that gives the region's famed chorizo and other pork products their special flavor and color.) Just as you might have both half-sharp and sweet paprika, you'll want to create a collection of sweet pimentón dulce, medium-hot pimentón agridulce, and the hottest choice, pimentón picante.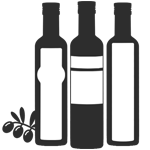 Healthy Kitchen Nugget
Grated Cheese Simplified ​
There's no doubt that the grating blade of a food processor makes shredding cheese a snap. But what's old is new again—the box grater. I find it takes less time to shred a hunk of cheese on its largest holes than to cut wedges of cheese to fit in the mouth of the processor's feed tube, not to mention washing the bowl and all the other parts. Place a sheet of parchment or wax paper under the box grater to catch all the shreds, and make sure the cheese you're grating is very cold—no matter how you grate it, cheese at room temperature will clump.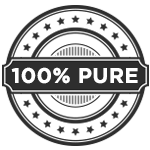 For Your Best Health
Pass the Produce ​
You already know that many of the benefits of olive oil come from its phenolic compounds, which include phenols and flavonoids. A new study published in the journal Neurology demonstrated that people who eat a diet with foods high in flavonoids can lower their risk of cognitive decline by 20%. Flavonoids are powerful antioxidants naturally found in plants, and not getting antioxidants likely contributes to cognitive decline as we age.
The researchers looked at several types of flavonoids and found that flavones and anthocyanins may have the most protective effect. Think of them as powerhouses to prevent thinking skills from declining as you get older. Flavones—found in some spices, red chile peppers, and yellow or orange fruits and vegetables—had the strongest protective qualities and were linked to a 38% reduction in risk of cognitive decline—the equivalent of being three to four years younger in age. Anthocyanins—found in blueberries, blackberries, and cherries—were associated with a 24% reduced risk of cognitive decline.
"Our results are exciting because they show that making simple changes to your diet could help prevent cognitive decline," said study author and Harvard professor Walter Willett, MD, DrPH. "The people in our study who did the best over time ate an average of at least half a serving per day of foods like orange juice, oranges, peppers, celery, grapefruits, grapefruit juice, apples, and pears…While it is possible other phytochemicals are at work here, a colorful diet rich in flavonoids—and specifically flavones and anthocyanins—seems to be a good bet for promoting long-term brain health. And it's never too late to start, because we saw those protective relationships whether people were consuming the flavonoids in their diet 20 years ago or if they started incorporating them more recently."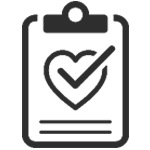 Fitness Flash
Heart Monitors Go Fashion-Forward ​
There's a new twist on the expression "wearing your heart on your sleeve." Scientists at Rice University and the University of Pennsylvania have developed "smart clothing" that uses conductive nanotube thread capable of taking a continuous electrocardiogram, or EKG, as you wear it. The fibers, which were sewn into athletic wear, proved to be just as conductive as metal wires but washable, comfortable, and far less likely to break when you move and exercise. What's more, the garment proved better at gathering data than a standard chest-strap monitor and even slightly better than a traditional EKG. The fibers provide steady electrical contact with the skin and also act as electrodes to connect with electronics like Bluetooth transmitters to relay data to a smartphone or to connect to a Holter monitor that can be stowed in a user's pocket, explained lead author Lauren Taylor at Rice. This could be an important tool for detecting heart rhythm problems and other issues and help people with heart concerns stay in a safe zone when exercising. Plans are underway to refine the design so that it has more surface area to contact the skin.
Get More Recipes In Your Inbox!