Concord Grape and Olive Oil Harvest Cake Recipe, Spotlight on Concord Grapes, The Power of Pistachios and Naps
When I was growing up, my grandparents had several Concord grapevines. I loved to pick the deep-purple clusters and wished I could have them all year-round. Since early fall is the only time they're available, I've always been excited for this season. The Concord grape and olive oil harvest cake I'm sharing with you in this week's newsletter also includes one of my favorite nuts—pistachios—and, of course, extra virgin olive oil. Members of the Fresh-Pressed Olive Oil Club can use any of their selections for this recipe, but a bold and fruity choice is wonderful with the fruit and nuts. You'll love this cake with a scoop of ice cream for dessert or on its own for breakfast the next day…if you have any left!
CONCORD GRAPE AND OLIVE OIL HARVEST CAKE
Concord Grape and Olive Oil Harvest Cake

This cake includes one of my favorite nuts—pistachios—and, of course, extra virgin olive oil. You'll love this cake with a scoop of ice cream for dessert or on its own for breakfast the next day…if you have any left!

Ingredients

3/4 cup cake flour
1-1/2 teaspoons baking powder
Pinch of salt
1 cup Concord grapes
1/2 cup unsalted, shelled pistachios
4 tablespoons confectioner's sugar
2 large eggs
1 cup sugar, divided
1 teaspoon vanilla extract
1/2 cup extra virgin olive oil
4 large egg whites
1 tablespoon sanding sugar (optional)

Directions

Step 1

Preheat your oven to 350ºF. Line the bottom of a 9″ springform pan with parchment paper, and lightly coat it with baking spray. In a large bowl, whisk together the flour, baking powder, and salt. Over another large bowl to catch the juice, slice the grapes in half and remove and discard the seeds; set aside.

Step 2

In a food processor, pulse the pistachios with the confectioner's sugar until powdery. Add the 2 whole eggs, 3/4 cup of the sugar, and the vanilla extract, and then pulse about 6 times to incorporate the ingredients. Add half of the flour mixture, then the olive oil, and then the remaining flour mixture, pulsing a few times between each addition. Transfer the batter to the bowl you used for the flour, and fold in any juice that's collected in the bowl of grapes.

Step 3

In a clean, large bowl, whisk the egg whites on a low speed until foamy, add the remaining 1/4 cup of sugar, and whip at high speed until stiff peaks form. Fold a large spoonful of the beaten whites into the batter to lighten the mixture. Then gently fold in the remaining egg whites, being sure to incorporate the batter at the very bottom of the bowl. Transfer the batter to the prepared pan, smoothing the top, and then sprinkle on the grapes and, if you're using it, the sanding sugar. Bake for 50 to 60 minutes, until there's no wobble in the center and a knife used to test comes out clean. Cool on a rack for 10 minutes, and then release the sides of the pan. Serve at room temperature.


Yields 10-12 servings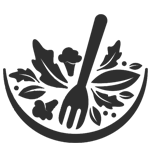 Healthy Ingredient Spotlight
Concord Grapes ​
Just as deeply colored berries have amazing and healthful antioxidants, so do deeply colored grapes. In fact, a study in the journal Antioxidants that compared Concord, purple, red, and green grapes found that the Concord and the purple grapes had the highest concentration of antioxidants. What's more, of all the grapes, the Concords had the most not just in their skins, but in their pulp as well. This—and their wonderful intense flavor—makes having to deal with those little seeds worth the trouble.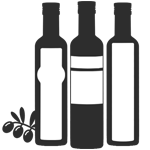 Healthy Kitchen Nugget
Concord Grape Shopping Smarts ​
Look for bunches with dark blue-purple grapes and a dusty "bloom," or light whitish finish—this is a natural protectant. It's common to find a few grapes on any given bunch that haven't ripened and are still green. Just discard them because they'll be sour. Store Concord grapes, unwashed, in the crisper drawer of your fridge for up to two weeks; rinse before eating or prepping them. They also freeze well and make an icy treat if you eat them without thawing.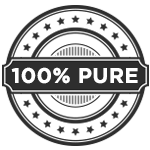 For Your Best Health
Pistachio Power ​
Whenever I read studies about how healthful nuts are, I typically think of walnuts and almonds, but according to a report in the journal Natural Product Research, pistachios pack an enviable nutrient punch, making them a great, guilt-free snack. "Compared to other nuts, pistachios have a lower fat and caloric content, and contain the highest levels of unsaturated fatty acids, potassium, γ-tocopherol [vitamin E], phytosterols, and xanthophyll carotenoids, all substances that are well known for their antioxidant and anti-inflammatory actions." More details come from a review of pistachios in the journal Nutrients. "Pistachios are also a good source of vegetable protein, with an essential amino acid ratio higher than most other commonly consumed nuts…The amount of total carbohydrates is low to moderate, but they are richer in fiber than other nuts with a 10% by weight of insoluble forms and 0.3% of soluble forms…This complete and diverse set of micronutrients and macronutrients means that pistachio nuts are potentially one of the more health-promoting foods." They also help you feel full, so you're less likely to overeat.
When it comes to taste, I especially adore pistachios from Turkey, available from many online purveyors, as well as the Bazzini brand (bazzininuts.com). In Sicily, I fell in love with the pistachios from Bronte, the village on Mount Etna, where they're called "green gold"—it's possible to buy them online at gustiamo.com, but they are quite an indulgence at more than $40 per half-pound!
For convenience when cooking, buy raw, shelled kernels. With a few pulses in the food processor, you can turn them into pistachio flour for cakes or pistachio paste for cake or candy fillings. For the smoothest paste, blanch raw pistachios for two minutes in boiling water, drain them, and use a kitchen towel to rub off the skins. Whether or not you skin them, you can toast them for a few minutes in a low-temperature oven or a dry skillet to bring out their flavor. Pre-roasted pistachios typically have a bit of salt, so they're trickier to use in sweet recipes (you may be able to simply omit any other salt listed in the ingredients). Nuts.com is a great source for both raw and roasted pistachios.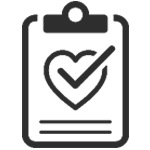 Fitness Flash
A New Look at Naps ​
A study in the journal Sleep has found that while taking a nap can be a bit helpful, it can't replace missed sleep. Researchers from Michigan State University tested whether napping could compensate for the cognitive deficits—such as the ability to think clearly—linked with sleep deprivation. "We found that short naps of 30 or 60 minutes did not show any measurable effects," said Kimberly Fenn, PhD, an associate professor and director of the Sleep and Learning Lab. But there was a positive. Napping does get you some "slow-wave sleep," considered the most important sleep stage. This can reduce the number of mistakes you make when you're sleep deprived. The research noted that every 10-minute increase in slow-wave sleep can reduce errors by about 4%, an amount that sounds small but could make a big difference, especially for people in professions that require life-and-death decision-making—think doctors and police officers.
Get More Recipes In Your Inbox!