Argentinian Skirt Steak Recipe, Spotlight on Red Pepper Flakes, Grilling with Flavored Wood Chips, Fresh Pressed Olive Oil and Brain Function
I love a sauce that tastes like I spent hours making it but that comes together in a matter of seconds! Chimichurri fits the bill. And if you don't have the needed herbs and peppers growing in your garden or in pots on your deck, they're in abundant supply at markets this time of year. Plus read below for more information on the benefits of fresh pressed olive oil and improved brain function!
ARGENTINEAN SKIRT STEAK WITH CHIMICHURRI
Grilled meat with herbaceous chimichurri sauce is a South American staple, popular in Argentina, Brazil, and Chile. Substitute flank steak or hanger steak if you can't find skirt steak.
Argentinian Skirt Steak With Chimichurri

Grilled meat with herbaceous chimichurri sauce is a South American staple, popular in Argentina, Brazil, and Chile. Substitute flank steak or hanger steak if you can't find skirt steak.

Ingredients

For the chimichurri:

1 cup fresh flat-leaf parsley, stemmed
1/2 cup fresh cilantro
3 to 4 cloves garlic, coarsely chopped
1 tablespoon fresh or teaspoon dried oregano
1 fresh jalapeño, stemmed and seeded, or 1 teaspoon red pepper flakes
1/2 cup extra virgin olive oil
3 to 4 tablespoons red wine vinegar
3 to 4 tablespoons water
Kosher salt to taste
Freshly ground black pepper to taste

For the Steak:

2 pounds trimmed skirt steak
More kosher salt and freshly ground black pepper to taste

Directions

Make the chimichurri:

Place the parsley, cilantro, garlic, oregano, and the jalapeño or red pepper flakes in a food processor and finely chop, running the machine in short bursts. With the motor running, add the olive oil in a thin stream, followed by 3 tablespoons of the vinegar and 3 tablespoons of water. Taste the chimichurri, adding another tablespoon of vinegar to make it tarter, if desired. If necessary, add another tablespoon of water to thin the chimichurri to a pourable consistency. Season with salt and pepper to taste; it should be highly seasoned. Set aside for up to 2 hours.

Preheat your grill to medium-high. Season the skirt steak on both sides with salt and pepper. Grill for 3 to 5 minutes per side, depending on its thickness (medium-rare is best). Let it rest for 2 to 3 minutes, then thinly slice the meat on a diagonal. Arrange on a platter and serve with the chimichurri sauce.

Yields 4 to 6 servings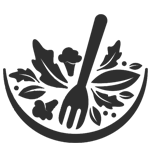 Healthy Ingredient Spotlight
Red Pepper Flakes
Crushed red pepper flakes are a great, quick way to add a little heat to any dish, and there's probably a generic jar of it on your spice shelf. It's typically made from cayenne peppers and includes some seeds for extra zing, but it's just as easy to make your own using whatever type of dried peppers you like best. Pulse one or two stemmed peppers with their seeds in a coffee bean grinder—be careful not to pulverize them—and then transfer them to a spice jar with large holes in the sifter fitment (that's the technical name of the plastic piece that snaps over the jar).
Have fresh peppers from your garden? Dry them in your oven or dehydrator or tie them up and allow them to air-dry upside down, and then grind them. Just as you do when chopping peppers, wear gloves when transferring peppers from grinder to jar to keep the capsaicin from getting on your fingertips, which could burn your eyes if you touch them.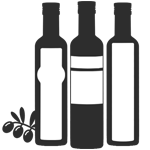 Healthy Kitchen Nugget
Customize Grilling Flavor with Wood Chips ​
Chips made from fruit tree woods, like apple, peach, and pear, as well as alder, provide a mild flavor, great for chicken and seafood. Hickory, oak, pecan, and maple give meat a bolder flavor, and mesquite adds the strongest flavor of all. Experiment with various wood chips, but unless you're getting the wood straight from your own tree, buy packets of chips designed for a grill or smoker.
If you use a gas grill, you can still get wonderful smoky flavor: Use a smoker box loaded with wood chips or simply make a DIY aluminum foil pouch filled with chips. Place the smoker box as directed in your grill instructions (some suggest putting it on the grill grate, others below it). Once the chips begin smoking, move the box/pouch to the cooler side of the grill before cooking your food.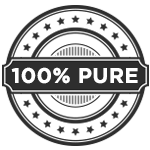 For Your Best Health
Olive Oil Helps Counter Cognitive Impairment
A study published late last year in the Journal of Alzheimer's Disease highlighted the potential of extra virgin olive oil to improve brain function in older adults with a condition called amnestic Mild Cognitive Impairment, or aMCI, characterized by memory loss and the inability to do very complex activities of daily living, and considered an early warning sign of Alzheimer's. For the first-of-its-kind research, scientists from the Aristotle University of Thessaloniki and the Greek Association of Alzheimer's Disease and Related Disorders compared the effects of high-phenolic early-harvest extra virgin olive oil (HP-EH-EVOO) to moderate phenolic, or MP-EVOO, and to the Mediterranean diet (MeDi) to see how well the HP-EH-EVOO worked as a therapeutic compound (there is currently no treatment for aMCI). Called the MICOIL study, it built on prior research that found EVOO can protect cognitive function.
Study participants were divided among three groups: Group 1 received 50 mL (about 3 tablespoons) of HP-EH-EVOO every day, Group 2 received the same amount of MP-EVOO, and Group 3 was simply told to follow a Mediterranean diet. Also, they were tested for a genetic predisposition to APOEɛ4, a protein linked to the development of Alzheimer's. After 12 months, Group 1 had better follow-up performance compared to Group 2 and Group 3 in almost all cognitive domains. Group 2 had significant improvement compared to Group 3 in two important cognitive tests. What's more, there was a significant difference in the level of APOEɛ4 in Group 1 and Group 2 versus Group 3.
The scientists concluded that long-term HP-EH-EVOO or MP-EVOO was associated with significant improvement in cognitive function compared to the Mediterranean diet alone. This isn't to say that the diet isn't helpful—dozens of studies have shown it supports many areas of health, including the heart. But, as the researchers point out, it's not a single prescribed diet, but rather a general food-based eating pattern that varies by local and cultural differences throughout the Mediterranean region. Having 50 m/L of high-phenol EVOO olive oil daily could help further its known benefits.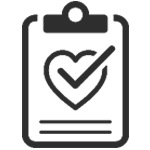 Fitness Flash
Getting Dirty Is Healthy ​
We're learning more and more about the benefits of outdoor training. As certified health coach and entrepreneur Preston Blackburn wrote in The Power of Dirt: The Benefits of Outdoor Exercise for the American Council on Exercise, "a good old-fashioned messy, muddy, dirty workout can bring benefits beyond the obvious physical ones by improving cognition and reducing stress, anxiety, and depression."
Getting sweaty and dirty through sports is fun, as any kid who's played on a field in the rain and rolled around in the mud knows. As adults, Blackburn wrote, these opportunities are few and far between, and we tend to shy away from them even if they do come along, but that's a mistake. Benefits of the great outdoors start with the gut microbiome-enhancing, immune-system boosting power of actual dirt and extend to the regions of the brain involved in mood and mental acuity. Add in the known vitamin D boost of being outdoors and the calming effects of green spaces, and you have more than enough reasons to get out your old soccer ball and organize a pickup game with friends in the nearest park. Read Blackburn's entire post here.
Get More Recipes In Your Inbox!