Cauliflower Steaks with Dukkah Recipe, Spotlight on Cauliflower, Benefits of Plant-based Eating and Mind-Body Exercise
I'm intrigued by all the latest meat alternatives, but concerned about what's really in them. That's why, when you want to go meatless, I'm a much bigger fan of using vegetables, like cauliflower, that have a chewy mouthfeel. Served on a light brioche bun and topped with your favorite condiments, a Portobello mushroom "burger" can be oh-so-satisfying. And there's no reason to stop there. This issue of The Olive Oil Hunter Newsletter has one of my favorite beef substitutes of all time, so let's get cooking…
A New Twist on a Classic:
Cauliflower "Steaks" With Dukkah
These days, cauliflower is on menus all over the globe, prepared a myriad of ways because it makes such a great canvas for spices, but I'll never forget the meal I had at the legendary Charlie Trotter's restaurant back in the late '90s. That dinner was the first time I ever had cauliflower steak and it was completely innovative. Trotter was already a legend for elevating vegetables to the starring role at the table, and for me, as a young culinary student, the dish was an eye-opener—how cooking techniques and interesting ingredients could transform simple produce in ways most people, even other chefs of the era, couldn't imagine.
Cauliflower "Steaks" With Dukkah

My twist on this now-classic dish is to serve it with dukkah, a little-known nut-and-spice blend that's Egyptian in origin but has been wildly popularized half a world away in Australia. Dukkah is wonderful on vegetables, but you can use it to make compound butter or as a sandwich spread, to add zest to a basic pesto, or simply instead of salt and pepper—I like to think of it as five layers of flavor in one little sprinkle. At Aussie restaurants, you'll often find it added to the dish of olive oil that is served with bread.

Ingredients

2 large heads of cauliflower
Extra virgin olive oil
Coarse kosher or sea salt
2 lemons, each cut into 4 wedges, separated
Fresh chopped curly parsley

For the dukkah:

1 cup hazelnuts, cashews or almonds
1/2 cup sesame seeds
1/4 cup coriander seeds
2 tablespoons cumin seeds
1 tablespoon freshly ground black pepper
1 teaspoon coarse salt
1/4 teaspoon cayenne

Directions

Step 1

To make the dukkah, start by toasting the nuts. Place them on a rimmed baking sheet and roast for about 10 minutes at 350°F until lightly browned. Set aside to cool (it's not necessary to remove their skins), reserving the baking sheet for the cauliflower. Dry-toast the sesame, coriander and cumin seeds in a small frying pan on the stovetop, stirring constantly until fragrant, about 3 minutes. Keep your eye on them because they can burn easily. Transfer the nuts and seeds to a food processor and add the salt, pepper and cayenne. Pulse just until crumbly. Don't overprocess, or the dukkah will turn into a paste. Alternatively you can use a mortar and pestle or spice grinder. (This can be made in advance. Refrigerate if not using immediately.)

Step 2

Next, turn the oven up to 400°F and prep the cauliflower. Remove the green outer leaves from each head and carefully trim back the stem. Stand the cauliflower upright on a cutting board and cut 2 "steaks," each about ¾" thick, from the center of each head. Reserve the remaining cauliflower florets for another dish.

Step 3

Arrange the steaks on the rimmed baking sheet (you may need an additional sheet if the heads are very large). For each slice, brush both sides with olive oil and squeeze on the juice from one lemon wedge. Season with salt and pepper. Roast, turning once with a spatula, until the cauliflower is tender and both sides are nicely browned, about 30 minutes. Transfer to a platter and liberally dust each piece with the dukkah. Drizzle with more olive oil, sprinkle with parsley, and serve with the rest of the lemon wedges.

Yields 4 servings. ​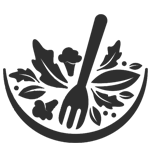 Healthy Ingredient Spotlight
Cauliflower
Cauliflower is just one of the superfood vegetables in the cruciferous family, which also includes broccoli, Brussels sprouts, bok choy and cabbage as well as watercress, kale, mustard greens and even horseradish. What sets them apart from other veggies are compounds called glucosinolates, which during digestion are thought to prompt an anti-inflammatory and antioxidant response in the body, according to the Linus Pauling Institute at Oregon State University. This response may be why cruciferous veggies have been linked to helping fight off illnesses from heart disease to certain types of cancer.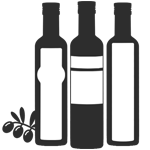 Healthy Kitchen Nugget
Cauliflower Rice: The Healthy Substitute
If you took chemistry in high school, you probably remember the stink of sulfur in experiments. The reason that cruciferous veggies like cauliflower can emit a similar smell is because of the very same glucosinolates that give them their health benefits…these compounds contain sulfur. The key to minimizing the aroma is in the cooking—coat lightly with olive oil and roast at high heat or sauté rather than boil. These methods also preserve more of the nutrients.
Quick kitchen hack: Cauliflower "rice" is a great substitute for regular rice, both to save on carbs and get in lots of nutrients. It also cooks up much faster. And if you're like my grandmother, who's in her 80s and managing diabetes, it's a great way to enjoy favorite dishes like curries without a carb overload. While you can now buy cauliflower rice frozen year-round, it takes just seconds to make your own at home when it's in season. Cut florets into even chunks and pulse a few times in a food processor until they turn into rice-like pieces.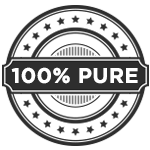 For Your Best Health
Benefits of Flexible Vegetarian Eating
If you're still searching for a forever diet or getting a little bored with the eating plan you're on, being a flexitarian might be perfect for you. Plant-based eating is at the heart of this diet, shorthand for "flexible vegetarian." It's built on a foundation of vegetables, fruits, (whole) grains, legumes, nuts and seeds, plant-based oils, eggs and dairy, yet you can also choose to have traditional protein sources, from seafood to meat. You might be mostly vegetarian when eating at home, for example, and have meat when eating out. (As with any healthy diet, you want to limit refined carbs, including sugar.)
This flexibility allows many people to stick with the plan for life. Experts at Western Oregon University suggest one way to scale into it: Start by eliminating meat at 6 to 8 of the 21 meals you have each week. After a few weeks, progress to 9 to 14 meatless meals a week. You want to ultimately aim for 15 or more meat-free meals per week.
For the greatest health benefits, the American Institute for Cancer Research recommends limiting red meat and saving processed meats like sausages and bacon for the rarest occasions.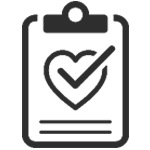 Fitness Flash
The Benefits of Mind-Body Exercise
Chances are you know the advantages of yoga, a wonderful mind-body exercise. Its careful breathing and slow, deep stretches have been studied for benefits like stress relief, flexibility and better balance, and as many as 36 million Americans practice it regularly. While you might have also heard of tai chi, another mind-body exercise, it's less likely you've tried it—it has only about one-tenth the number of enthusiasts as yoga. But now may be the perfect time to add it to your fitness menu.
Though both tai chi and yoga have similar benefits, including helping you achieve a sense of well-being and inner peace, tai chi uses a different type of movement. Originally a martial art, it's known for graceful, low-impact standing moves done with deep diaphragmatic breathing. A study published in the Journal of the American Geriatrics Society found that doing an hour of tai chi one to three times a week helps many people lower their risk of falling. Other studies have found that it can improve posture and may sharpen your brain and boost your mood—and who doesn't need that these days?
Tai chi is often done outdoors because of the importance of drawing energy from nature (this also makes it easy to physically distance), but you can tap into virtual options, too. Harvard Health, for one, offers an online tai chi course with 20 moves to get you started. Find it at harvardhealthonlinelearning.com.
Get More Recipes In Your Inbox!