Calabrian Pumpkin Soup Recipe, Spotlight on Croutons, Benefits of Homemade Meals and How to Set Achievable Goals for Exercise
As still-warm days give way to cooler evenings, my kitchen turns into "soup central." Add a salad, and dinner's ready. This week's recipe is a twist on the traditional squash soup, and it comes from one of my favorite places in the world, Calabria, in the southernmost part of Italy—picture the big toe of the boot. I like to top it with fresh croutons, so I'm also sharing my easy recipe for making your own. This fits right in with a new study on the health advantages of eating homemade meals as much as possible. There's also a new finding to help you reach exercise goals, important at this time of year, when you may be spending less time outdoors and more time on the couch!
CALABRIAN PUMPKIN SOUP
Calabrian Pumpkin Soup

Simple but sublime is the pumpkin soup my Merry Band of Tasters and I were served when visiting the Librandi family, one of Calabria's outstanding olive oil producers. "Mama" Librandi shared the recipe with me.

Ingredients

1 3-pound pumpkin or butternut squash, peeled, with seeds and membranes removed
2 medium Yukon Gold potatoes, peeled
3 tablespoons extra virgin olive oil, plus more for serving
2 tablespoons water
Sea salt
Croutons for garnish (see the "Healthy Ingredient Spotlight" below)

Directions

Step 1

Using a sturdy knife, cut the pumpkin or butternut squash into roughly 1.5" cubes. Do the same with the potatoes.

Step 2

In a medium saucepan, combine the pumpkin, potatoes, the 3 tablespoons of olive oil, and the water. Cover and cook over medium-low heat, stirring occasionally, until tender—50 to 60 minutes.

Step 3

Transfer to a blender jar and purée until smooth (don't fill the blender more than half full—work in batches if necessary). Salt to taste.

Step 4

Divide the soup between warmed soup bowls. Drizzle generously with additional olive oil, and garnish with croutons.

Yields 6 appetizer or 4 main course servings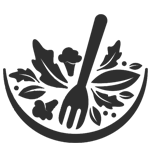 Healthy Ingredient Spotlight
Quick Croutons
Packages of croutons aren't just highly processed, but they also don't taste all that terrific! Making your own is a snap, and you can customize them to the dish they'll be used in—toss in rosemary, sage, or thyme for the Calabrian pumpkin soup or sprinkles of Parmesan and crushed red pepper flakes for Caesar salad. Here's my simple technique: Take two or three slices of hearty day-old bread or baguette and rub all sides with a halved garlic clove. Cut the bread into uniform cubes and place them on a baking sheet that will be big enough to hold them in a single layer. Sprinkle them with extra virgin olive oil, your choice of herbs and/or cheese, sea salt, and freshly ground black pepper, and toss well. Spread them out and bake in a preheated 400°F oven until browned and crispy, between 10 and 15 minutes. Keep your eye on them so they don't burn.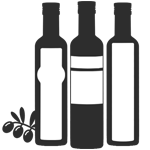 Healthy Kitchen Nugget
Storing Squash
One of the many things I love about pumpkins and squashes is the long shelf life their thick skins give them. The best way to store them is in a cool, dry location, like a pantry cabinet, where they'll keep for up to three months. So, when you see them at the store or farmer's market, stock up on a few different varieties and have fun experimenting with recipes. Hint: They're a great alternative to sweet potatoes, and roasting will bring out extra sweetness.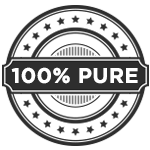 For Your Best Health
Home for Dinner
A study published in the Journal of the Academy of Nutrition and Dietetics looked at the eating habits of 35,000 Americans over the course of 15 years and found new evidence that eating more homemade meals you make yourself leads to better health. Mortality rates among those who dined out two or more times per day were 50% higher than for people who ate out less than once a week.
"Emerging, although still limited, evidence suggests that eating out frequently is associated with increased risk of chronic diseases, such as obesity and diabetes and biomarkers of other chronic diseases," explained lead investigator Wei Bao, MD, PhD, assistant professor in the department of epidemiology at the College of Public Health of the University of Iowa in Iowa City. "This is one of the first studies to quantify the association between eating out and mortality."
The takeaway from the researchers: "Frequent consumption of meals prepared away from home may not be a healthy habit. Instead, people should be encouraged to consider preparing more meals at home." While findings based on questionnaires and personal recall have limitations, cooking for yourself certainly puts you in control, enabling you to focus on the best ingredients including fruits and veggies, heart-healthy extra virgin olive oil, and whole grains.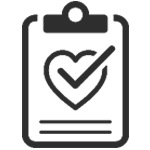 Fitness Flash
Setting Achievable Exercise Goals
Need a boost to get on track with exercise? A study done at the University of Pennsylvania and published in JAMA Cardiology found that when you set your own goals (as opposed to having someone else—a trainer, a doctor, or even an exercise buddy—do it for you) and take steps to meet them right away, you're more motivated to follow through with them and create lasting change.
Then the question becomes how to create the right goals for you. Start by choosing an activity you like that fits your lifestyle—swimming is great, but if you don't have regular access to a pool, it won't be achievable. Your choice should also fit into your daily routine. Begin at an intensity that matches your ability—if you don't yet exercise regularly, walking daily is great. Go easy at first, and then pick up the pace as you improve. And if it helps with motivation, create a reward system for yourself—maybe a new book or fresh flowers as you reach each goal.
Get More Recipes In Your Inbox!