Grilled Skirt Steak with Salsa Verde Recipe, Spotlight on Indoor Herb Gardens, the Power of Protein-Rich Foods and Weight Training
Americans have had a love affair with the backyard grill for nearly 100 years, and you have carmaker Henry Ford to thank. Back in the day, wood was used in various components of the Model T, and the milling left quite a lot of scrap. Ford found a way to capitalize on the waste, using a formula developed by a chemist for combining it with tar and cornstarch and turning it into lumps. Ford marketed the new product as briquettes, and they were soon being sold in grilling kits at car dealerships, adding another facet to the adventurous American lifestyle he had pioneered.
As grilling (and smoking) meat has been elevated to a culinary art, many chefs have turned to natural hardwoods, not just as a flavor enhancer but also as a full alternative to Ford's invention. I prefer hardwood lump charcoal to briquettes because they don't contain any additives. Above all, you want to stay away from briquettes labeled "fast-starting" because they contain lighter fluid—in fact, lighter fluid shouldn't have any place in grilling. (The Healthy Kitchen Nugget below has more on how to use hardwood.)
Grilled Skirt Steak with Salsa Verde
Grilled Skirt Steak with Salsa Verde

If you love to grill like I do, you probably don't limit yourself to summer BBQs. Here's a perfect dish for a crisp fall evening.

Ingredients

For the salsa verde:

1-1/2 cups packed flat-leaf parsley
2/3 cup extra virgin olive oil
1/4 cup capers, drained
1 to 2 anchovy fillets (optional)
1 tablespoon white wine vinegar
2 medium cloves garlic, minced (about 2 teaspoons)
1 tablespoon lemon juice
1/2 teaspoon freshly grated lemon zest
Kosher salt
Freshly ground black pepper

For the steak: ​

One 2-pound skirt steak
Kosher salt
Freshly ground black pepper

Directions

Step 1

To make the salsa verde, roughly chop the parsley and place it, along with the olive oil, capers, anchovies (if using), vinegar, garlic and lemon juice and zest, in the work bowl of a food processor fitted with a steel blade. Pulse until the parsley is well chopped, stopping to scrape down the sides of the bowl as necessary. Season with salt and pepper to taste. Transfer to a gravy boat or a small bowl and set aside.

Step 2

Set up your grill or grill pan for indirect grilling, and heat it to medium-high. Generously season both sides of the steak with salt and pepper. Grill for about 3 minutes per side, or until done to your liking. Let rest for 2 minutes before carving thinly against the grain. Serve with the salsa verde.

Quick kitchen hack: Carving the right way is key with certain cuts of meat, like skirt or flank steak. Whether you see it described as "on the diagonal," "on a bias" or "against the grain," it means the same thing—slicing in the direction opposite the meat's muscle fibers. So, if you're looking at your steak and the fibers are running vertically from top to bottom, you want to slice horizontally or across from side to side. The reason is simple: This creates a more tender chew.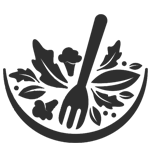 Healthy Ingredient Spotlight
Indoor Herb Gardens
If your outdoor herb garden is nearing its end or if you don't have one at all, it's time to start growing herbs indoors. Parsley for my salsa verde is a great first choice, and then consider basil, cilantro and rosemary for a versatile mix.
All you need are a few steps to replicate the outdoor conditions that herbs like. Because even a sunny windowsill doesn't get a full 14 or so hours of summer-style daylight once fall arrives, grow lights are a great help. You can get a simple floor or desk model to shine on your plants or go full board with a stacking modular shelf and light system that can support racks of plants (to see one example, check out gardeners.com).
Starting new plants from seeds will give them a healthy advantage if you think you'll move them outdoors come spring. But it's easier (and faster) to buy small transplants if you want a head start. According to University of Maryland Extension, a good rule of (green) thumb is to use two parts of soilless potting mixture and one part of perlite. If space allows, grow each herb in its own pot—that way, you can water each one with the right frequency. Make sure your containers have drainage holes and sit in a dish or tray to catch any excess water. Keep your plants away from drafts as well as heat vents. Mist them every day to create some humidity, especially if the air in your home is dry. Be patient before cutting in order to give your herbs time to take hold. And when you do clip some sprigs, resist taking more than a third of the plant at one time. Find out more here.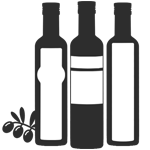 Healthy Kitchen Nugget
Grilling Tip: Chimney Starter
My friend Steven Raichlen, the ultimate grill master, has an amazing website called barbecuebible.com, where he details the best ways to get your grill fire going. The secret is a chimney starter, a metal cylinder or box with two sections, one for the charcoal and the other for a wad of newspaper. Place the loaded chimney starter on the bottom grate of your grill, light the newspaper and, in 15 to 20 minutes, the charcoal will be ready to go.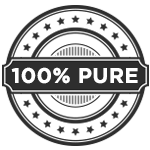 For Your Best Health
Protein-Rich Foods
Protein-rich foods don't just taste great, but they're also the body's building blocks, keeping muscles strong and helping us stay vital and independent. But did you know that our protein needs increase as we get older and that eating more of it has many benefits?
One study, published in the journal Nutrients, found that people who eat between 20% and 50% more than the standard suggested daily amount (that's technically .36 grams for every pound you weigh) have greater lower-body strength and a faster walking speed.
Another study, published in the Journal of Alzheimer's Disease, compared protein intake among its participants and found that those who ate the most protein had less risk of developing Alzheimer's than those who ate the least. The researchers pegged an ideal amount at about 120 grams of protein a day.
The top highest protein-rich foods are lean beef, pork, lamb, turkey, chicken, fish and shellfish, with about 7 grams per ounce; eggs, with 6 grams each; edamame, lentils and beans, with 8-9 grams per half cup; milk and yogurt, with about 8 grams per 8 ounces; and nuts, with 4-6 grams per ounce, according to Hopkins Medicine.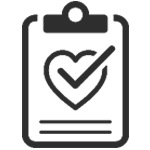 Fitness Flash
Weight Training
Diet is only one part of the health equation. Exercise is the other. While cardio workouts are vital, you might not be getting the weight training that you need for optimal strength. If the idea of working out with weights doesn't appeal to you, research published in Sage Open Medicine points out that resistance bands can be just as effective. And a research review in the journal Sports Medicine found that we can get great gains, particularly in arms and legs, from these stretchy pieces of elastic, even later in life. The bands come in a variety of tensions, so you can easily increase the difficulty as you gain strength to keep those gains coming.
Get More Recipes In Your Inbox!