Chacareo Chileno Recipe, Spotlight on Cilantro, No-Bowl Marinade, Feeding Your Brain Through Fitness and Is It Time to Join a CSA?
Ready to elevate your grill game? In this week's edition of The Olive Oil Hunter Newsletter and in many editions to come, I'm going to share with you my favorite recipes for the tastiest and easiest-to-make grilled foods. The recipes often start with a marinade—usually extra virgin olive oil, an acid such as vinegar or lemon juice, and herbs and spices—designed to infuse flavor and help whatever you're cooking stay juicy. My first tip: The longer you marinate, the more flavorful the food becomes.
The steak sandwich is an American tradition, but I'm shaking it up by going Chilean-style. The mix of tastes and textures makes for a truly memorable experience.
Chacareo Chileno
Chacareo Chileno

Santiago's signature sandwich is the chacarero, a mouth-stretching pileup of grilled steak, mashed avocado, tomato, green beans, and a shot of hot sauce on a soft roll. This unusual combination, chockful of healthy veggies, is served up at casual eateries all over the city, from lunch counters to beer halls. It's equally delicious when made with grilled pork, chicken, or vegetables, and thanks to the olive oil-based marinade, guaranteed to be anything but ordinary! ​

Ingredients

1 1/2 pounds boneless steak, such as rib eye, strip, or sirloin
5 tablespoons extra virgin olive oil, plus more for the rolls
2 cloves garlic, minced
3 tablespoons fresh lime juice, divided
1 tablespoon chopped cilantro, plus whole leaves for serving
1 teaspoon kosher salt, divided
1/2 teaspoon freshly ground black pepper
1 1/2 cups fresh green beans, julienned
2 ripe avocados, pitted and peeled
4 Kaiser rolls or other large soft rolls, sliced and lightly toasted
Four thick slices ripe red tomato
Thinly sliced jalapeños (optional)
Hot sauce for serving

Directions

Step 1

Place the steak in a resealable plastic bag along with 4 tablespoons olive oil, the garlic, 1 1/2 tablespoons lime juice, the chopped cilantro, and 1/2 teaspoon each salt and pepper. Marinate, refrigerated, for 4 to 8 hours. Meanwhile, steam or boil the beans in salted water until tender-crisp, about 5 minutes; plunge them in ice water, then drain and set aside.

Step 2

Mash the avocados with the remaining lime juice, 1 tablespoon olive oil, and 1/2 teaspoon salt and set aside. Set up a grill for direct grilling and preheat to medium-high. Drain the steaks. Season well with salt and pepper and grill to medium-rare, turning once with tongs. Let rest for 5 minutes, and then thinly slice on a diagonal. Drizzle the cut sides of the rolls with olive oil. Thickly spread one-fourth of the avocado mixture on the top half of each bun. Divide the meat between the bottom halves of the buns. Top the meat with a tomato slice, jalapeños (if using), cilantro leaves, and green beans. Replace the top half of the bun and press lightly. Serve with hot sauce.

Yields 4 servings.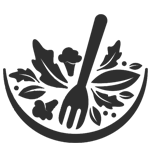 Healthy Ingredient Spotlight
Cilantro: With Olive Oil, It's a Match Made in Culinary Heaven

There's no question about it—cilantro is a versatile herb, as integral to Asian cuisines as it is to Mexican and Latin American ones. Rich in a variety of vitamins and minerals, cilantro is very nutritious, and I like to use both the leaves and the tender part of the stems, so little goes to waste. Depending on the recipe, you might coarsely hand-chop it or give it a whir in the blender or food processor to make a fine mince or even a purée with the help of a drizzle of extra virgin olive oil.
Growing your own cilantro in the garden or on a windowsill is quite easy, but I suggest starting with a small plant rather than seeds to speed up how soon you'll be able to take cuttings. In the garden, at the end of the growing season when the plant starts to turn brown, seed heads will develop—you know cilantro seeds as coriander, typically sold dried and used whole or ground. You can make your own coriander by cutting off the seed heads and hanging them in a brown paper bag until fully dry. Then transfer the seeds to a spice jar, label it, and start cooking—toast or grind the seeds, homegrown or store-bought, before using for better flavor.
Fun fact: If you're a person who just can't cozy up to the taste of cilantro, it's not your imagination—it's your DNA. Research studies, including one done by 23andMe, actually discovered that people who find cilantro unpleasant, often likening the taste to soap or dirt, have a gene that causes this perception. On a positive note, the aversion might not extend to coriander seeds, so be sure to give them a try.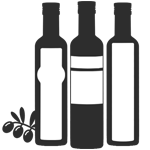 Healthy Kitchen Nugget
No-Bowl Marinade
For a no-fuss, no-cleanup-needed way to marinate food, I use resealable plastic bags, as in the above recipe. Add all your marinade ingredients to a gallon bag, pop in your protein or veggies, seal, and refrigerate. You'll get good flavor after an hour, but it will intensify the longer you leave the bag in the fridge—up to eight hours or even overnight. Turn the bag occasionally so that the marinade gets evenly distributed.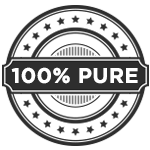 For Your Best Health
Is It Time to Join a CSA?
CSA stands for "community supported agriculture," and for over 25 years, it's been a great option for buying local seasonal food directly from a farmer. Tens of thousands of families have joined CSAs, and in some areas of the country there is more demand than there are CSA farms to meet it. How it works: The farmer offers a certain number of "shares" or subscriptions that entitle purchasers to a box of fresh-grown foods each week. The CSA model is considered a "shared risk"—customers pay up front for the whole season and the farmers do their best to provide an abundant box of produce each week.
There are also now many variations on the CSA arrangement. With some, members go to their CSA farm and pick and choose what they want from offerings. Plus, many CSAs aren't limited to produce—some offer eggs, homemade bread, meat, cheese, flowers, and other farm products. For options near you, check out localharvest.org with its database of more than 4,000 CSA farms. You can also learn more about how CSAs work and what to expect.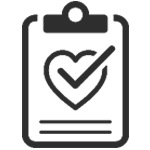 Fitness Flash
Feeding Your Brain Through Fitness
Your heart isn't the only organ that benefits from exercise. Turns out that the brain also loves it when you get up and move. That's one of the key takeaways from Keep Sharp: Building a Better Brain at Any Age, the latest book from neurosurgeon Sanjay Gupta, MD. Aerobic exercise in particular enhances brain function and its ability to fight off disease—it lowers harmful inflammation and starts a chain reaction that boosts neural cells. If you sit for most of the day, it's just as important for your brain as for your overall health to get up frequently and walk around.
Among Dr. Gupta's other tenets are getting enough sleep, continually learning and challenging your brain with problem-solving and reasoning activities, staying connected with others, and eating well. He's a fan of Martha Clare Morris, epidemiologist and founding member of the Global Council on Brain Health, and her recommendation to follow the Mediterranean way of eating with a diet built on vegetables, berries, beans, whole grains, fish, poultry, and olive oil.
Best of all, it's never too late to get started—your brain and your body will thank you.
Get More Recipes In Your Inbox!