Grilled Cauliflower Fajitas, Spotlight on Ancho Chiles, How to Create Grill Marks, Outdoor Cooking Safety and Health Benefits of Swimming
I love to mix up my grill menu, and this week's recipe is a winner—even if you're not a vegetarian. Cauliflower is a wonderful vehicle for classic fajita flavors—poblano and ancho chiles, merquén and cumin, and plenty of fresh herbs. Cutting the head into small florets rather than steaks means the filling is ready to go as soon as it comes off the grill—no need to slice hot food.
Grilled Cauliflower Fajitas
Grilled Cauliflower Fajitas

One of the best things about fajitas is that you can stuff them with anything that suits your fancy. If dairy's not a concern, shredded cheese is a winner, and so is a dollop of sour cream. If you want to double up on the veggies, add some shredded lettuce, sliced tomatoes, and more onions and peppers. Half the fun is letting everyone put together the combo of ingredients they like best. This recipe was adapted from a dish served at El Toro Blanco, a wonderful Mexican restaurant in New York City.

With over 6 percent of Americans identifying as vegan and millions more describing themselves as "vegetarianinclined," a meatless main course option belongs in your recipe repertoire.

Ingredients

1 head cauliflower, green leaves and stem removed
1 orange or red bell pepper, stemmed, seeds and veins removed
1 poblano pepper, stemmed, seeds and veins removed
1 white onion, sliced
1 tablespoon ancho chile powder
1 tablespoon merquén or pimentón (Spanish smoked paprika)
1 teaspoon ground cumin
1 teaspoon kosher salt
1/2 cup extra virgin olive oil
2 tablespoons toasted pine nuts
1/2 cup fresh herbs, such as cilantro, parsley, and basil, stemmed and chopped
8 corn tortillas
1 cup salsa or pico de gallo
Lime wedges

Directions

Step 1

Cut the cauliflower into florets and slice the red and poblano peppers into long strips. Place the cauliflower, peppers, and onions in a large bowl. Whisk together the ancho powder, merquén or pimentón, cumin, salt, and olive oil and add to the vegetables, tossing until they're thoroughly coated. Transfer to a grill basket.

Step 2

Preheat your grill to medium-high, and then grill the cauliflower mixture until slightly charred and tender-crisp, about 10 minutes. Remove from the grill, transfer to a platter, and sprinkle with the pine nuts and herbs. While the grill is still hot, warm the tortillas. To serve, let each person fill two tortillas with equal amounts of the cauliflower mixture and top with salsa or pico de gallo and a squeeze of lime.


Serves 4 — Recipe adapted from El Toro Blanco, New York, NY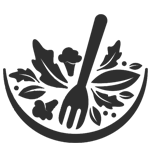 Healthy Ingredient Spotlight
Ancho Chiles: Sweet and Smoky
While hot peppers are related to each other, poblano and ancho chiles are closer than most. Poblanos are large, mild, green chiles that originated in Puebla, Mexico. Anchos are simply poblanos that have been ripened and dried. They're named for their shape—"ancho" chile literally means wide chile in Spanish. Still relatively mild and fruity, ancho chiles take on a smoky taste that adds another layer of flavor to recipes. You can use them whole, often after reconstituting with a soak in water—once softened, purée them for a great sauce base. Or you can remove the stems and seeds and grind them to a fine powder—add some extra virgin olive oil and you have the start of a great marinade. Use a sprinkle instead of black pepper to season scrambled eggs or sautéed snap peas.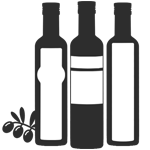 Healthy Kitchen Nugget
How to Create Grill Marks
Here's a simple trick to getting appealing crosshatches on grilled foods—from burgers to bruschetta to cauliflower "steaks." Place the food directly on the grill and let it sear until it lifts up on its own, usually in a few minutes—less for bread, more for raw meat. Give the food a quarter turn (think of the hands on a clock moving from 12 to 3). Sear that side again for a few minutes. Then flip the food and repeat the steps for grill marks on the other side.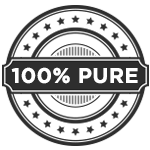 For Your Best Health
Outdoor Cooking Safety
Cooking and eating outdoors are two of the pleasures of warm months, but be sure to take your safe cooking practices with you when you go outside.
Keep raw food away from cooked food, just as you would in the kitchen. You might set up separate stations on your patio. If you bring burger patties to your grill on a platter, wash the platter in hot, soapy water before you use it to hold the cooked burgers.
Want to use marinade as a sauce? Divide the mixture as soon as you make it—use half to marinate food, and save the other half separately to pass later with the cooked dish. Always marinate foods in the fridge—keep them there until you're ready to grill. Have disposable wipes handy to clean up spills.
Because bacteria multiply faster at temperatures between 40°F and 140°F, keep hot food hot at or above 140°F, and cold food cold at or below 40°F. It's not safe to keep cold or hot food out for more than two hours, or more than one hour if the outdoor temperature is above 90°F. If you're having a party that will go for a long time, bring out and/or cook small, fresh batches of food over the course of your event rather than all out at once. One easy trick is to keep your serving dishes on a bed of ice in a cooler or shady area. Drain off water and add more ice as it melts. Use an instant read thermometer to take the guesswork out of cooking times and help eliminate any bacteria. Hamburgers should register at 160°F and chicken at 165°F. Steak, pork, and other red meats are safe when cooked to 145°F.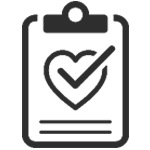 Fitness Flash
Everyone Into the Pool!
Hands down, swimming is the one aerobic exercise that doesn't feel like work. (No, floating around on a noodle doesn't count.) The water cushions your body, so it's a gentle workout—great if you have joint issues. Swimming taps every muscle, yet it's forgiving if you don't have the form of Michael Phelps. And it can ease stress and give you a mental boost even greater than a runner's high. If it's been some time since you swam vigorously, a refresher course on the various strokes will quickly get you "in the swim." To find out more, check out the website of U.S. Masters Swimming—if you don't have access to your own or a community pool, use its tool to find a swim club near you to get started.
Get More Recipes In Your Inbox!