Mojo Chicken With Avocado & Mango Salsa, Spotlight on Avocados, The Benefits of a Food Journal and Fighting High Blood Pressure
I love incorporating tropical flavors in unexpected dishes, like a main course. Many salsas, for instance, include fruit and avocados are delicious accompaniments to grilled pork, chicken, and fish.
Mojo Chicken With Avocado & Mango Salsa
Mojo Chicken With Avocado & Mango Salsa

The following recipe features a marinade of mojo, the Cuban classic built on a base of olive oil, citrus, and garlic. I like to double the salsa ingredients to have some as a dip for chips or for another dish the next day.

Ingredients

For the marinade:

1 teaspoon ground cumin
4 garlic cloves, crushed
1 jalapeño, seeded and chopped
1/4 teaspoon coarse salt
3 tablespoons extra virgin olive oil
3 tablespoons fresh lime juice
3 tablespoons fresh orange juice
2 tablespoons gourmet vinegar
3 pounds skinless chicken thighs

For the salsa:

2 tablespoons extra virgin olive oil
2 tablespoons gourmet vinegar
1/4 cup fresh orange juice
2 teaspoons orange zest
2 teaspoons lime zest
1 teaspoon honey
1 teaspoon soy sauce
4 tablespoons butter, cubed
2 ripe mangos, peeled, pitted, and diced
2 ripe avocados, peeled, pitted, and diced
3 tablespoons chopped fresh cilantro

Directions

Step 1

Marinate the chicken: In a food processor, pulse the cumin, garlic, jalapeño, and salt into a paste, and then drizzle in the olive oil, the juices, and vinegar. Place the chicken in a large bowl, pour in the marinade, rotate it to distribute the marinade, and cover. Refrigerate for 3 hours or overnight.

Step 2

An hour before you're ready to grill the chicken, prepare the salsa. In a medium saucepan, whisk the oil, vinegar, juice, zests, honey, and soy sauce and bring to a boil. Lower the heat and simmer until reduced by half. Remove from the heat and whisk in the butter. Place the mangos and avocados in a bowl and drizzle with the reduced sauce. Gently fold to coat the fruits, and then sprinkle with the cilantro; set aside.

Step 3

Grill the chicken until it reaches an internal temperature of 165°F. Transfer to a platter and spoon on half the salsa, serving the rest on the side.

Yields 4-6 servings.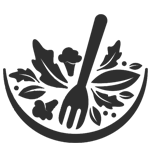 Healthy Ingredient Spotlight
Avocados, chock-full of healthy fats
Avocados taste sinful but are among the healthiest foods, rich in essential nutrients and fiber. Just like extra virgin olive oil, they're chock-full of healthy fats called MUFAs, or monounsaturated fatty acids. Research has found that including avocados in your diet may even help with weight control—they're so satisfying that they tend to stave off hunger between meals. Also, people who eat avocados tend to eat healthier in general. According to research published in the journal Nutrients, avocados have a specific, naturally occurring sugar called mannoheptulose that may impact calorie intake and weight loss because of the positive changes to gut hormones and energy expenditure it generates. Another study, published in Nutrition Journal, found that eating avocados may help reduce the risk for metabolic syndrome, a group of risk factors, including high blood pressure, blood sugar, and cholesterol, that's often a precursor to conditions like diabetes and heart disease.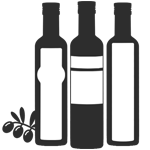 Healthy Kitchen Nugget
Preserve Avocado Half with EVOO
Avocado is calorie-dense, so if you're counting calories, you might want to limit each serving to a few slices. In our home we eat a lot of avocado, and there's typically a half in our refrigerator at most times. A neat trick to prevent the normal browning due to oxidation on the leftover piece is to keep the pit in place and lightly brush the exposed flesh with extra virgin olive oil. Place the avocado skin side up in a sealed container and refrigerate. Enjoy within a day or two.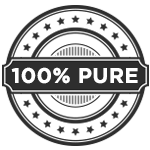 For Your Best Health
The Benefits of a Food Journal
The scientists concluded that long-term HP-EH-EVOO or MP-EVOO was associated with significant improvement in cognitive function compared to the Mediterranean diet alone. This isn't to say that the diet isn't helpful—dozens of studies have shown it supports many areas of health, including the heart. But, as the researchers point out, it's not a single prescribed diet, but rather a general food-based eating pattern that varies by local and cultural differences throughout the Mediterranean region. Having 50 m/L of high-phenol EVOO olive oil daily could help further its known benefits.
If you've ever kept a journal, whether to track calories or to get through a particularly difficult time in your life, you know that taking pen to paper can have a strong positive effect. Journaling documents important experiences, tells you where you've been, and shows you what can help move you forward. According to the health organization Kaiser Permanente, there are seven amazing reasons to journal. Journaling can help you:
Achieve goals.
Track progress and growth.
Gain self-confidence.
Improve writing and communication skills.
Reduce stress and anxiety.
Find inspiration.
Strengthen memory.
Journaling can be as simple as making daily notes or as sophisticated as writing an epic. It all depends on the goals you're trying to achieve. For inspiration, read about the many different types of journaling on the Kaiser Permanente website.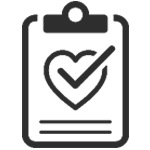 Fitness Flash
Fighting High Blood Pressure
February is American Heart Month and the perfect time to take up the fight against one of the biggest threats to heart health—high blood pressure. Whether you want to avoid it or help lower your numbers, make exercise part of the plan. A bout of exercise can drop both systolic and diastolic blood pressure by an average of 5 to 7 mmHg, and more for people with a higher starting blood pressure. With regular exercise, over time, these improvements can stick, and even a small drop in numbers can be beneficial in the long term. The American College of Sports Medicine (ACSM) recommends moderate-intensity aerobic training five to seven days per week—daily is best because of the blood pressure-lowering effects—plus two to three resistance training sessions per week.
Get More Recipes In Your Inbox!