Horiátiki Salata and Za'atar Recipes, Spotlight on Oregano (Essential, Versatile and Medicinal), Plus Affordable Home Workouts
I'm all for simplicity when it comes to cooking, and many delicious dishes call for very easy prep. But the simpler your presentation, the fresher and higher quality the ingredients need to be. Greek salad is a perfect example. All it involves is arranging a few items on a plate, but what separates a great Greek salad from one that's ho-hum is perfect ingredients, and that includes the seasonings. A sprinkle of dried herbs can make all the other flavors in a dish really sing. This issue of The Olive Oil Hunter Newsletter takes a fresh look at oregano, a kitchen staple that you may not be using as much as you should. Here are two simple yet superb ideas…
Horiátiki Salata
Horiátiki Salata

The quintessential Greek salad isn't complicated, but two important elements will make it memorable—true Greek Kalamata olives and freshly sliced slabs of feta, not those packaged crumbles. Purists say the melding of the olive oil and the juice of the tomatoes is all the dressing you need, enhanced by the best oregano. That's why the squeeze of lemon juice is optional. Note: If you can't find great beefsteak tomatoes, substitute two cups of hothouse cherry tomatoes, halved.

Ingredients

1 large cucumber
1/2 red onion
1/2 green bell pepper, cored, seeded, and sliced into rings
2 large, ripe tomatoes, quartered
10 Greek Kalamata olives
2 3-ounce slices of Greek feta
6 tablespoons extra virgin olive oil
Dried oregano to taste
Freshly ground black pepper
Coarse salt, like Maldon sea salt flakes, to taste
2 lemon wedges (optional)

Directions

Divide the ingredients evenly between two dinner plates or salad bowls in this order: Arrange the cucumber slices first and then layer on the red onions and green peppers. Space the tomato quarters and olives around the outside of the dish and place a slab of feta in the center. Drizzle on the olive oil and sprinkle on oregano and black pepper. Sprinkle the tomatoes lightly with the salt. Add a squeeze of lemon juice if desired.


Yields 2 servings.
Za'atar
Za'atar

This Middle Eastern spice blend is as ubiquitous in that part of the world as our salt shaker is here, but far healthier. Every country in the Middle East, and even region within each country, has its own proportions of the ingredients. My twist is using black lime in place of the traditional sumac, which isn't—yet—in everyone's pantry. (You can leave out the salt if you need to for health reasons.) Za'atar is amazing when sprinkled over olive oil on focaccia or flat bread before baking…or when reheating bread from your favorite bakery. ​

Ingredients

1 tablespoon white sesame seeds
2 tablespoons dried oregano
1 tablespoon sumac or black lime
2 tablespoons dried thyme
1 teaspoon coarse sea salt

Directions

Toast the sesame seeds in a small pan over medium heat for about 3 minutes, watching closely so that they don't burn. Turn off the heat and let them cool. Using a small food processor or a coffee bean grinder (you may need to work in batches), pulse the sesame seeds along with the other spices until they're mixed, but stop well before they turn into a powder—there should be some texture to the blend. You can also do this by hand with a mortar and pestle.

Yields about 1/2 cup.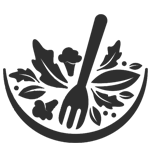 Healthy Ingredient Spotlight
Essential Oregano
Oregano (Origanum vulgare) was first cultivated in Greece and, though closely associated with classic dishes of southern Italy, is an essential in cuisines throughout the Mediterranean region. Oregano's popularity among American cooks is relatively recent. Legend has it that GIs returning from WWII brought back their new love of pizza, liberally sprinkled with the herb, and its use here exploded. Oregano is popular in Latin America as well as Mexico and is the perfect herb for chili-based dishes. But know that what's labeled "Mexican oregano" is actually a member of the Verbenaceae family and not a true oregano (it's also much sharper).
Oregano's intensity depends a lot on the climate and soil it was grown in. I love Turkish oregano because of its sweet, floral, and hoppy notes. But that's not to say it's meek. Far from it. There are hints of fennel and wild mint that give way to a spiciness that reminds me of Sichuan peppercorns.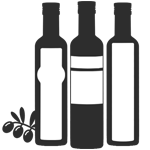 Healthy Kitchen Nugget
Versatile Oregano
Oregano adds wonderful flavor to grilled fish, roasted chicken, and all kinds of meat, especially lamb (kebabs and patties in particular). Beyond pasta and pizza, sprinkle it on salads, omelets, frittatas, roasted potatoes, and even fries. Perfect in tomato- and meat-based sauces and bold pasta dishes, oregano can be paired with garlic—for the best garlic bread, brush slices with extra virgin olive oil and sprinkle with oregano before they go into the oven. If you're really adventurous, use a dusting of za'atar.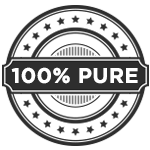 For Your Best Health
Medicinal Oregano
Oregano is one of the most widely used botanicals in herbal medicine, thanks to its high concentration of plant nutrients. Phytochemical compounds such as flavonoids and phenolic acids give it the triumvirate of health benefits: antibacterial, antioxidant, and anti-inflammatory properties. Sipping a tea made from steeping dried oregano, for instance, can calm an upset stomach or a cough. It's also being looked at to help stave off diabetes—researchers at the University of Illinois found that it disrupts a diabetes-related enzyme and merits serious investigation. It may also boost liver health.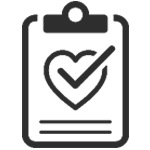 Fitness Flash
Affordable Home Workouts
Peloton and The Mirror are all the rage, but you don't have to drop thousands of dollars to get an effective home workout. The New York Times just listed seven essentials, most of which cost less than a week's worth of lattes. For strength training, resistance bands are a must and take up virtually no space; a set runs about $20. A fitness tracker shows you tangible proof of your efforts to increase steps—if you have an Apple watch, it's already embedded in the Health app (you'll find your heart rate, too, and can monitor your sleep as well as count everything from steps to calories). A dense foam roller, starting at $25, is a great tool to massage out kinks. A yoga mat, which costs $20 or more, cushions you when you're doing any type of floor work. What might seem like a slight indulgence, headphones actually help you zero in on your workout while delivering music to motivate you. A stationary bike and a treadmill are #6 and #7 on the list. Both are pricey, but if you'll use them for more than a clothes rack, you can see a return on your investment in a few months—and feeling fit is priceless. Check out the Times article for its specific product recommendations.
Get More Recipes In Your Inbox!