Shrimp with Pimentón and Garlic and Spicy Roasted Almonds, Spotlight on Pimentón Peppers, Plus the Benefits of Regularly Stretching
For most people who love to cook, paprika is a pantry staple. And you may even have both half-sharp and sweet paprika for different recipes. But I want to introduce you to a completely different type of spice made from dried red peppers, one that doesn't come from Hungary but rather from Spain—pimentón. Bordering Portugal, the Spanish region of Extremadura isn't as well known as other areas of the country, yet it's special in its own right for the mountains, lakes, and the striking area of La Vera, in the province of Cáceres, where the peppers that become pimentón are grown. The distinct flavor of pimentón comes not only from the climate, but also from a unique, centuries-old smoking process. And, in turn, it's pimentón that gives the region's famed chorizo and other pork products their distinctive flavor and color.
Shrimp with Pimentón and Garlic
Shrimp with Pimentón and Garlic

This classic Spanish tapas offering is great for a delicious dinner that's ready in about 5 minutes!

Ingredients

4 garlic cloves, peeled
6 tablespoons extra virgin olive oil
1 teaspoon pimentón
1 pound large or extra-large shrimp, shelled and deveined
Juice of 1/2 lemon

Directions

Mince the garlic and set it aside for 10 minutes to allow its healthful compound allicin to develop. Heat a large skillet, add the oil, and sauté the garlic until soft. Stir in the pimentón and then add the shrimp in one layer (if they don't all fit, cook them in two batches). Cook for 1 minute and then flip the shrimp and cook for another minute until opaque. Squeeze the juice of the lemon over the shrimp and serve.

Yields 4 appetizer or 2 main dish servings.
Spicy Roasted Almonds
Spicy Roasted Almonds

Add some spice to the healthful nuts you're snacking on. Roasted almonds also make a great addition to a charcuterie or cheese board. Feel free to substitute other nuts such as hazelnuts, cashews, walnut halves, or pistachios for the almonds. If you own a smoker, try smoke-roasting the nuts the next time you fire it up. 

Ingredients

2 cups whole skinless almonds (about 7 ounces)
1/4 cup extra virgin olive oil
Coarsely ground sea salt to taste
1-1/4 teaspoons Spanish smoked paprika (pimentón de la Vera) or ground cumin 

Directions

Step 1

Preheat your oven to 325°F. Put the almonds on a rimmed baking sheet and drizzle with the olive oil. Stir with a wooden spoon until they are evenly coated, then spread them out in a single layer. Roast the almonds until they are a light golden brown, about 20 to 30 minutes, stirring every five minutes. Drain on paper towels.

Step 2

Transfer the almonds to a bowl, season with salt and paprika, and toss to coat. Serve warm or at room temperature. Store in an airtight container for up to 3 days.

Yields 6-8 servings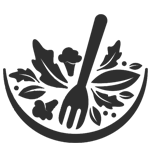 Healthy Ingredient Spotlight
Pimentón Peppers
All peppers were brought to Spain from the Americas, but the peppers used to make pimentón have a history all their own, having been given to monks at the Yuste monastery in La Vera by King Ferdinand and Queen Isabella. The monks were the first to dry them and turn them into a powder. Peppers later made their way to the rest of Europe, notably Hungary, where the unsmoked version of the powder became that country's classic spice, paprika.
The pimentón process remains labor-intensive. After being handpicked, the peppers go to a two-story smokehouse. On the first story is an oak fire that burns around the clock. The peppers are placed on the second story. For two weeks, they're continually bathed in the aromatic heat and regularly rotated for even crispness. The spice's full name is Pimentón de La Vera DOP. DOP is shorthand for designation of protected origin and is bestowed when a specific region is recognized as producing certain foods with special local characteristics.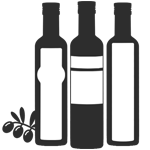 Healthy Kitchen Nugget
Stock Your Pantry with Pimentón
Pimentón defines many Spanish dishes, such as shrimp with pimentón and garlic, patatas bravas, and paella. It's also wonderful in deviled eggs, dry rubs and marinades for barbecues, and, for the adventurous, homemade sausages. It marries perfectly with extra virgin olive oil to add heat to any sauté or to popcorn made on the stovetop. I love it on braised greens and cooked legumes.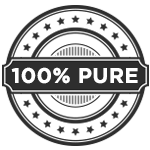 For Your Best Health
Power of Peppers
Peppers have among the highest levels of antioxidants of any vegetable, including bioactive compounds like vitamin C, phenolics, and carotenoids (the source of their color), all strong disease fighters. The carotenoids include zeaxanthin and lutein, good for eye health, according to International Journal of Molecular Sciences. Pimentón's spiciness comes from capsaicin, a compound with anti-inflammatory properties. While the amount of all this goodness in a little pinch of the spice is small, all those little pinches can add up to help meet micronutrient needs.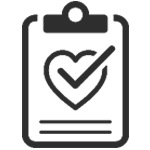 Fitness Flash
Two Types of Stretching
If you're a runner, you already know the value of stretching as part of a prep routine, but everyone can reap the benefits of regular stretching: better range of motion, added flexibility, reduced risk of injury and post-workout tightness, and increased circulation to deliver more nutrients to muscle fibers. It can also improve posture, reduce stress, and help you move with ease during everyday tasks.
There are actually two types of stretching. Dynamic stretching involves moving each joint through a full range of motion without stopping between repetitions. Do dynamic stretching before you start to exercise to loosen up.
Static stretching involves easing into a stretch and holding it for 20 to 30 seconds. Release the stretch and then repeat the process for a total of three times before moving to the next one. Do static stretching after exercise to lengthen muscles while they're warm. Start with these static stretches from ACE Fitness.
Get More Recipes In Your Inbox!