Savory 3-Cheese Stuffed Shells Recipe, Spotlight on Parmigiano-Reggiano, Plus Antioxidants to Help Ward Off Alzheimer's and Making Up for Lost Sleep
Craving a hot and hearty pasta dish? My stuffed shells will surely satisfy, and they're not as complicated to make as you might think. One essential ingredient is true Parmigiano-Reggiano cheese, and you may be surprised to learn that the parm you've been reaching for at the store isn't the real thing! Here's what you need to know, plus the details on two new studies, important for brain and heart health.
Savory 3-Cheese Stuffed Shells
Savory 3-Cheese Stuffed Shells

Move over, lasagna! This dish is a tasty way to get baked cheesy goodness without juggling long strips of pasta. I'm including a simple savory tomato sauce if you'd like to make your own (you can do this up to three days in advance), but a good quality store-bought one will make the prep quite fast.

Ingredients

For the tomato sauce:

3 tablespoons extra virgin olive oil
4 large garlic cloves, minced
1/2 cup chopped onion
One 6-ounce can tomato paste
1/2 cup red wine
1 20-ounce can crushed tomatoes
1 teaspoon sugar
1/2 teaspoon dried oregano
Pinch of sea salt

For the shells:

1 pound jumbo pasta shells
2 teaspoons sea salt
1 pound mozzarella, divided use
1 pound ricotta cheese
2 cups freshly grated Parmigiano-Reggiano cheese, divided use
2 tablespoons extra virgin olive oil, plus more for the baking dish
1 egg, beaten
1/2 teaspoon dried oregano
1/4 teaspoon freshly grated nutmeg
1/4 teaspoon freshly ground black pepper

Directions

Step 1

Make the sauce: Heat a large saucepan; when hot, add the olive oil, garlic, and onions, and then sauté until soft but not browned. Push the vegetables to the outside of the pan and add the tomato paste to the center; sauté the paste until it browns to release its flavors. Deglaze the pan with the red wine, then add the crushed tomatoes, sugar, oregano, and salt. Simmer for 20 minutes (or more) while you prepare the shells.

Step 2

Bring a large pot of water to a rapid boil and add the shells and the salt. Cook according to package directions for al dente (don't overcook, as the shells will soften more in the oven).

Step 3

While they're boiling, line a rimmed sheet pan with parchment paper and set aside. Preheat your oven to 375°F. Cut 12 ounces of the mozzarella into small cubes; shred the rest and set aside. Add the mozzarella cubes to a large bowl along with the ricotta, one cup grated Parmigiano-Reggiano, the olive oil, egg, oregano, nutmeg, and black pepper; mix thoroughly.

Step 4

Drain the shells, place them on the prepared sheet pan, and use a small spoon to fill them with the cheese mixture. Lightly coat a large baking dish with olive oil and add half the sauce; use an offset spatula to spread it out evenly. Place the filled shells in the dish in rows and cover with the rest of the sauce. Sprinkle on the grated mozzarella and the rest of the Parmigiano-Reggiano. Bake for 30 minutes or until the cheese topping is thoroughly melted and slightly browned.

Yields 4-6 servings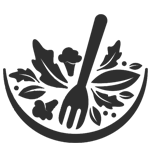 Healthy Ingredient Spotlight
Parmigiano-Reggiano
Fresh-Pressed Olive Oil Club members know about the tricks mass marketers use to sell inferior olive oils. Well, the same is true when it comes to Parmigiano-Reggiano cheese, with the worst offenders being producers of containers of grated Parmesan—investigations have found that often a higher-than-stated percentage of their contents is actually cellulose, adding to avoid clumping. While Parmigiano-Reggiano can be costly, it doesn't take a lot to fill a cup when grated, and you can grate a batch easily yourself, either by hand or with the grating blade of a food processor, and then keep it in the fridge for a week or more.
While American-made Parmesan sold in blocks is real cheese, it isn't necessarily made according to any of the strict guidelines—including a minimum of 12 months' aging—established in the regions of Parma and Reggio in Italy's Emilia-Romagna. For true Parmigiano-Reggiano, not only should the label say "made in" or "from" Italy, but the rind itself should be embossed with the words Parmigiano-Reggiano in a dot pattern, visible even on the smallest wedge you buy. Look for vacuum-sealed packages if buying pre-cut wedges—Costco is a great source for this—or shop at cheese stores experienced in the best storage practices to avoid getting a piece that's dried out.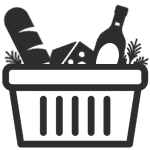 Quick Kitchen Nugget
Using Parmigiano-Reggiano Rinds
Make the most of your investment in real Parmigiano-Reggiano by saving and using the rinds—they have wonderful flavor and are completely natural. What's more, you can store them in a freezer-safe container for a year and use them directly from the freezer to flavor stews, stocks, and sauces. Use 2 ounces of rind for every cup of liquid in a recipe in order to maximize flavor. While the essence of the rind will meld into other ingredients in your pot, the rind itself won't disappear, so remove it before serving, just as you would a bay leaf (some fans will use a spoon to scrape off and gobble up the softened cheesy parts that are left on it).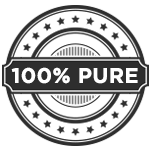 For Your Best Health
Antioxidants to Help Ward Off Alzheimer's
A new study published in the Journal of Alzheimer's Disease by C. Kathleen Dorey, PhD, of the Virginia Tech Carilion School of Medicine, found that brain levels of dietary lutein, zeaxanthin, lycopene, and vitamin E in those with Alzheimer's disease are half those in normal brains.
"This study, for the first time, demonstrates deficits in important dietary antioxidants in Alzheimer's brains," says Dr. Dorey. "These results are consistent with large population studies that found risk for Alzheimer's disease was significantly lower in those who ate diets rich in carotenoids, or had high levels of lutein and zeaxanthin in their blood, or accumulated in their retina as macular pigment … Not only that, but we believe eating carotenoid-rich diets will help keep brains in top condition at all ages."
The brain is vulnerable to cumulative oxidative damage, which can be prevented by antioxidants from a healthy diet. Carotenoids are powerful antioxidants that are commonly found in colorful plants. Lutein is especially abundant in kale and spinach, and zeaxanthin is highest in corn and orange peppers.
Dr. Dorey and Neal E. Craft, of Craft Technologies in Wilson, North Carolina, first reported in 2004 that the brain selectively accumulated carotenoids such as lutein, zeaxanthin, and beta-cryptoxanthin. Since then, researchers around the world have demonstrated better cognition in those with higher levels of lutein and zeaxanthin in their macular pigment and lower risk for dementia in those with highest levels of lutein and zeaxanthin in their diet or accumulated in their macular pigment.
The Rush University Memory and Aging Project, for example, followed the diet and cognitive performance of more than 1,000 participants living in Chicago for more than a decade, assessing their intake of carotenoids, and found that those following the MIND diet with its high levels of antioxidant-rich fruits, nuts, vegetables, and fish, and lower levels of meat and sweets, had reduced risk for Alzheimer's disease diagnosis, higher cognitive performance before death, and less Alzheimer's disease-related brain pathology. Moreover, those with the highest intake of total carotenoids or lutein/zeaxanthin over a decade had 50% lower risk for Alzheimer's disease.
Although studies had strongly suggested that carotenoids may protect the brain against damage contributing to Alzheimer's disease, there had been no evidence that brain carotenoids correlated with the disease. The Dorey-Craft report in the June issue of the Journal of Alzheimer's Disease has helped to show a clear connection.
This new evidence of selective carotenoid and tocopherol (vitamin E) deficiencies in the brains of subjects with Alzheimer's disease adds further support to the growing evidence that a greater dietary intake of carotenoids may slow cognitive decline prior to—and possibly following—a diagnosis with Alzheimer's disease.
Research also has shown that the retina selectively accumulates lutein and zeaxanthin from the diet, forming visible yellow macular pigment that enhances vision and protects photoreceptors. By noninvasively measuring patients' macular pigment optical density, researchers can estimate the concentration of lutein and zeaxanthin in the brain.
"Recent advances in new therapies for Alzheimer's disease show exciting promise as an effective way to slow disease progression," Dr. Dorey said. "I'd be thrilled if our data motivated people to keep their brains in optimum condition with a colorful diet with abundant carotenoids and regular exercise. Available studies suggest this may also reduce risk for dementia."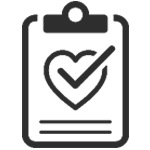 Fitness Flash
Making Up for Lost Sleep: Not So Fast
A new study led by Penn State researchers and published in the journal Psychosomatic Medicine found that we can't truly make up for the effects of lost sleep during the week by sleeping in over the weekend: Heart health measures, including heart rate and blood pressure, worsen over the course of the week when sleep is restricted to five hours per night, and attempting to catch up on sleep over the weekend isn't enough to return these measures to normal.
"Only 65% of adults in the U.S. regularly sleep the recommended seven hours per night, and there's a lot of evidence suggesting that this lack of sleep is associated with cardiovascular disease in the long term," explains study co-author Anne-Marie Chang, PhD, associate professor of biobehavioral health. "Our research reveals a potential mechanism for this longitudinal relationship, where enough successive hits to your cardiovascular health while you're young could make your heart more prone to cardiovascular disease in the future."
The team recruited 15 healthy men between the ages of 20 and 35 to participate in an 11-day inpatient sleep study. For the first three nights, the participants were allowed to sleep up to 10 hours per night to achieve a baseline sleep level. For the next five nights, the participants' sleep was restricted to five hours per night, followed by two recovery nights, in which they were again allowed to sleep up to 10 hours per night. To evaluate the effects of this sleep regimen on cardiovascular health, the researchers measured the participants' resting heart rates and blood pressure every two hours during the day.
Dr. Chang says that the team's study is unique because it measured heart rate and blood pressure multiple times throughout the day for the duration of the study, which enabled the scientists to account for any effects that time of day might have on heart rate and blood pressure. For example, heart rate is naturally lower upon waking than later in the day, so measuring heart rate multiple times throughout the day can account for this difference.
Specifically, the average baseline heart rate was 69 BPM, while the average heart rate by the end of the study on the second day of recovery was nearly 78 BPM. Systolic blood pressure also increased by about 0.5 millimeters of mercury (mmHg) per day. The average baseline systolic blood pressure was 116 mmHg and was nearly 119.5 mmHg by the end of the recovery period.
"Both heart rate and systolic blood pressure increased with each successive day and did not return to baseline levels by the end of the recovery period," says lead author and Penn State graduate student David Reichenberger. "So, despite having additional opportunity to rest, by the end of the weekend of the study, their cardiovascular systems still had not recovered."
Dr. Chang noted that longer periods of sleep recovery may be necessary to recover from multiple, consecutive nights of sleep loss. "Sleep is a biological process, but it's also a behavioral one and one that we often have a lot of control over," she explains. "Not only does sleep affect our cardiovascular health, but it also affects our weight, our mental health, our ability to focus, and our ability to maintain healthy relationships with others, among many other things. As we learn more and more about the importance of sleep, and how it impacts everything in our lives, my hope is that it will become more of a focus for improving one's health."
Get More Recipes In Your Inbox!