Broccoli Cheddar Soup Recipe, Spotlight on Broccoli, Immersion Blender 101, How to Overcome Excuses for Not Exercising and Mastering Functional Fitness
Winter is a time of year when a thick and hearty broccoli soup can easily be dinner. Make a large batch, and you'll have enough for a lunch or two as well. Winter is also when most of us need a little extra motivation to exercise. I'm sharing ideas as well as one aspect of fitness that may be new to you.
Broccoli Cheddar Soup
Broccoli Cheddar Soup

This is a popular item at restaurants and the soup station at supermarkets, yet so often tastes gummy. My recipe is chunky and creamy at the same time, thanks to a simple roux technique and not over-blending.

Ingredients

7 tablespoons olive oil, divided, plus more for drizzling
1 large sweet onion, about 12 ounces, finely chopped
4 cloves garlic, finely chopped
Coarse salt 
2 pounds broccoli, trimmed and cut into small florets (slice stems into discs)
1/4 cup white whole wheat flour
3 cups low-sodium chicken or vegetable broth
2 cups milk
10 ounces sharp or very sharp white cheddar cheese, grated
Freshly ground black pepper to taste

Directions

Step 1

Heat a Dutch oven or heavy-bottomed stockpot over medium heat. When hot, add 3 tablespoons of olive oil, the onions, and garlic. Add a pinch of salt to help the onions sweat. Sauté until soft, about 5 to 8 minutes. Add the broccoli and cook until it turns a brighter green, about 10 minutes, stirring often. Use a large slotted spoon to transfer all the veggies to a large bowl next to your cooktop.

Step 2

Add the rest of the olive oil to the pot along with the flour and stir vigorously for 2 minutes to make a roux and cook the flour. Whisk in the broth, a half-cup at a time, letting the mixture come to a boil before adding the next half-cup. Repeat the technique with the milk and then stir in 8 ounces of the cheese. When smooth, add back in the vegetables. Continue to cook, partly covered, at a low simmer for 30 minutes or until the broccoli is tender. Stir occasionally to make sure all the broccoli gets submerged.

Step 3

Using an immersion blender or working in batches with a standard blender, blend the soup, stopping short of a full purée. Taste and season as desired with salt and pepper. Garnish servings with the rest of the grated cheddar and a drizzle of olive oil.

Yields 8 to 10 servings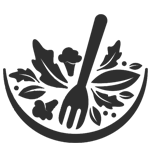 Healthy Ingredient Spotlight
Broccoli's Bounty
Broccoli is on nearly every top 10 list of healthy foods, and science is still uncovering more of its benefits. Beyond its impressive list of vitamins and minerals, broccoli, like other cruciferous vegetables, has a phytochemical—or plant-based compound—called sulforaphane. Since the early 1990s, over 3,000 lab studies and over 50 clinical trials have looked at sulforaphane's role in cancer prevention and even in cancer treatment. According to a review of research on broccoli and broccoli sprouts published in the journal Molecules, sulforaphane's anti-inflammatory properties also show promise for easing arthritis and asthma, managing diabetes more effectively, and improving fatty liver disease.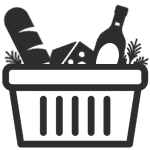 Quick Kitchen Nugget
Immersion Blender 101
I love a handheld cordless immersion blender for puréeing foods without having to transfer them to a standing blender or food processor. But not all models have the same power as those countertop workhorses. To make yours more effective, try these tips:
Precut any solid foods you'll be blending into 2″ pieces or smaller.
Be sure any cooked foods are tender before blending.
The food to be blended should come at least an inch above the blade, and the blade should always be submerged, even when working it up and down.
When using the immersion blender to homogenize small amounts of liquids for salad dressings or sauces, use a tall measuring cup if your appliance didn't come with a special container.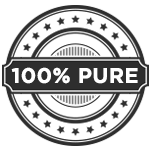 For Your Best Health
How to Overcome Excuses for Not Exercising
As many benefits as exercise has, people find even more excuses for not working out. Here's some motivation from NIH's National Institute on Aging:
No time? Get up a few minutes earlier and exercise first thing or combine physical activity with a task that's already part of your day, like starting to walk to work.
Too boring? The only way to stick with a plan is to do activities you really enjoy. Also, try new types of exercise to keep it interesting.
Too expensive? All you need is a pair of comfortable, nonskid shoes to start walking and, for upper body strength training, your own body weight for moves like pushups or a pair of filled water bottles.
Too tired? That's another reason to exercise early in the day when you have more energy. Plus, regular, moderate physical activity can help reduce fatigue.
Not convinced? Take a few seconds to read this list of exercise benefits whenever you need a little impetus to get going:
A lower risk of chronic conditions, like heart disease, type 2 diabetes, high blood pressure, and some cancers
Easier weight control
Better cardiorespiratory and muscular fitness
A lower risk of falling and better bone density
A lower risk of depression
Improved cognitive function and sleep quality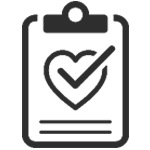 Fitness Flash
Mastering Functional Fitness
Your fitness and mobility levels are important signs of independence. They're often assessed by what's called functional fitness, the ability to carry out activities of daily living, or ADLs—being able to care for yourself, go shopping, get on and off the sofa with ease, and so on. Building and maintaining functional fitness is key to moving with ease now and staying mobile as you age.
There are seven important movements we all draw on for those ADLs: pushing, pulling, squatting, lunging, hinging, rotating, and balancing. Doing exercises that use those movements will make it easier to handle all your daily tasks. Many common strength training moves, like pushups and chest presses, pullups and rows, squats, wall sits, and lunges, replicate them exactly. Kettlebell swings and twists mimic hinging. Some core exercises, like the woodchopper and working with a medicine ball, help with rotation. And there are many moves to improve balance, like sidestepping and heel-to-toe walking. If you're new to any of these exercises or want tailored guidance, consider scheduling a session with a personal trainer.
Get More Recipes In Your Inbox!