Endive with Pears and Gorgonzola Recipe, Spotlight on Endive, How to Vet Vinegar, Improving Your Emotional Outlook and Exercise and Knee Arthritis
I love creating dishes that have distinctive flavors yet are easy and quick to assemble. Pairing endive and mild Gorgonzola with pears is just that. I'm also sharing important news about exercise—often called "free medicine"—which studies show has even more wide-ranging benefits than we thought!
Endive with Pears and Gorgonzola
Endive with Pears and Gorgonzola

If you've shied away from strong blue cheeses in the past, Gorgonzola dolce, sweeter than regular Gorgonzola, is a great introduction! The walnuts and pears add to the sweetness, a great counterbalance to the endive

Ingredients

1/2 cup walnut halves
2 tablespoons plus 1/3 cup extra virgin olive oil
6 ripe Seckel pears or another small variety, halved through the stem ends
1/2 cup pear nectar
1/4 cup pear balsamic vinegar, or more to taste
2 teaspoons honey, or more to taste
Salt and freshly ground black pepper
6 heads endive or radicchio di Treviso, or 3 of each
Six 1-ounce wedges of Gorgonzola dolce or your favorite blue cheese

Directions

Step 1

Heat a medium nonstick skillet over medium heat, toast the walnuts until fragrant, and then transfer them to a small bowl. Add the 2 tablespoons of olive oil to the pan and heat the oil. Use a small melon baller to remove any seeds from the pears and then place them, cut sides down, in the oil and cook until lightly browned. Transfer to a plate and reserve.

Step 2

To make the vinaigrette for the salad, use the same pan, increasing the heat to medium high. Add the pear nectar and vinegar and bring to a boil. Boil until the mixture is reduced by half, then whisk in the honey. Season with salt and pepper to taste. Let cool slightly, then whisk in the 1/3 cup of olive oil. Taste, adding more vinegar, honey, salt, and/or pepper as needed.

Step 3

Trim the endive and remove the leaves from two of the heads; arrange them on 6 salad plates. Slice the 4 remaining heads crosswise into 1/2-inch pieces and divide among the plates. On each plate, arrange 2 pear halves, a wedge of Gorgonzola, and a few of the walnuts. Lightly drizzle each dish with the vinaigrette.

Yields 6 servings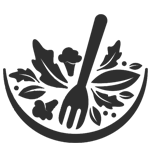 Healthy Ingredient Spotlight
Excellent Endive
Native to Belgium and typically referred to as Belgian endive, this slightly bitter green is now cultivated in the US, notably in California. Its unique growing process makes it available almost year round.
Endive is part of the chicory family of greens and actually starts from chicory seeds under typical field conditions. But once it grows into a plant, the leafy part is cut off and the deep roots are dug up and put in cold storage for a dormant period. Those roots then undergo forcing in a dark environment, somewhat like mushrooms, during which the oval-shaped heads with yellow-tipped leaves are formed.
Other relatives in the chicory group include red-purple radicchio, which can either be a small cabbage-shaped head or the endive-shaped radicchio di Treviso with distinctive color striations along the leaves; escarole, which has broad leaves with wavy edges; and curly endive or frisée.
When you're selecting endive, the heads should be tight and feel heavy in your hand for their size. The leaves should be crisp and white at the base, with pale yellow edges and tips. Store them in your fridge's crisper drawer for up to a week.
When lightly brushed with extra virgin olive oil and grilled, whole endive make a great accompaniment to any protein. Besides using the leaves raw in salads, you can gently separate them and use them instead of chips to scoop up dips. The leaves also make a healthy alternative to crackers and bread slices when you're making canapés—just pipe or spoon your favorite fillings down the center of each leaf.
Tons of research has done little to settle the debate over whether it's better to reach for full-fat, fat-free, or something in between when it comes to dairy. What we do know is that dairy has many important nutrients and that yogurt is especially good for you, thanks to its beneficial bacteria.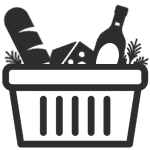 Healthy Kitchen Nugget
How to Vet Vinegar
As with extra virgin olive oil, you have to do your due diligence before buying vinegar, especially flavored types. You want to avoid commercial brands that have been produced on a mass scale. They're likely to be nothing more than artificially flavored distilled vinegar and contain a host of ingredients that you'd never find in finely made and often well-aged varieties.
Fruit vinegars in particular should have as their base the actual fruit in their name, fruit that has been allowed to ferment and turn into alcohol before special bacteria are added to turn it into vinegar. Such artisanal vinegars typically cost more, but to be sure you're getting what you're paying for, always read the fine print to know exactly what's in the bottle. (The first vinegar selection from the Fresh-Pressed Olive Oil Club was so well received that we'll be announcing the second one in late summer!)
I love using vinegar to enhance a primary ingredient in a recipe, which is why I suggest pear balsamic for the endive and pear salad above.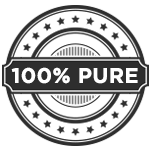 For Your Best Health
Improving Your Emotional Outlook
It's no secret that depression rates soared during the pandemic. Among Americans adults, they tripled from 8.5 percent before the pandemic to a staggering 27.8 percent in 2020. Research done at the Boston University School of Public Health showed that this high rate not only persisted into 2021, but even worsened, climbing to 32.8 percent. The truth is that depression can affect people for any number of reasons and at any time, and it's a challenge to treat. That's why taking lifestyle steps that help prevent it is so important.
Research has already shown that exercise reduces depression risk, one of the many reasons it's called free medicine. Recently, an international team of scientists sought to identify the right dose to get the strongest protection. They reviewed 15 different studies and found that the greatest preventive effect was seen in people who get the recommended 2.5 hours of exercise every week—they lowered their depression risk by 25 percent. Their analysis, published in JAMA Psychiatry, also found thatthere are benefits even for people who exercise less. For instance, those who got half the recommended amount of exercise had an 18 percent lower risk of depression. The researchers deemed these results as significant mental health benefits and concluded that "health practitioners should therefore encourage any increase in physical activity to improve mental health."

Fitness Flash
Exercise and Knee Arthritis
Researchers in Denmark have added to what we know about the benefits of exercising to improve the symptoms of arthritis. Their study, published in the Annals of the Rheumatic Diseases, looked at knee osteoarthritis in particular and the advantages of following an 8-week program of exercises and education. Program participants reported less pain on the Knee Injury and Osteoarthritis Outcome Score questionnaire compared to a group of participants who had a placebo treatment.
According to the American College of Rheumatology, exercise is an important part of osteoarthritis treatment because it can ease joint pain and improve function. If you're in pain and unsure how to get started, or have let an exercise program lapse, work with your doctor to get moving again.
Get More Recipes In Your Inbox!