Herb-Marinated Beef Tenderloin Recipe, How to Store Fresh Herbs, No-mess Marinating, The Link Between Diet and Eye Health, Plus the Benefits of Walking to Manage Osteoarthritis
Looking for a showstopper for your dinner party? Beef tenderloin fits the bill, especially when cooked to perfection with the reverse searing method. I'm also sharing a tip to keep fresh herbs fresh longer. Plus, find out why eye health could play a role in overall health and longevity.
Herb-Marinated Beef Tenderloin
Herb-Marinated Beef Tenderloin

Tenderloin is one of the most elegant cuts of meat, wonderful for romantic dinners and other festive occasions. This recipe features the two-step process called "reverse searing." It yields meat that is uniformly pink from edge to edge. You can make it an hour ahead of time and serve it at room temperature—it's perfect as the centerpiece of a buffet.

Ingredients

2 sprigs fresh thyme, plus more for garnish
1 sprig fresh rosemary, plus more for garnish
1 sprig fresh basil, stems and leaves
1 sprig fresh sage, stems and leaves
2 cloves garlic
1-1/2 teaspoons coarse sea salt, plus more for seasoning
1-1/2 teaspoons coarsely ground black pepper, plus more for seasoning
1/4 cup red wine, such as a Shiraz
6 tablespoons extra virgin olive oil, divided, plus more for serving
2-pound center-cut beef tenderloin, trimmed

Directions

Step 1

Strip the thyme and rosemary sprigs, placing the leaves/needles on a cutting board along with the basil, sage, garlic, and 1-1/2 teaspoons of salt; coarsely chop everything together. Transfer to a mixing bowl and stir in the black pepper and the wine. Slowly whisk in 4 tablespoons of olive oil.

Step 2

Place the tenderloin in a large resealable plastic bag, pour in the marinade, and seal the bag. Refrigerate for 2 to 8 hours (or overnight), turning the bag occasionally to redistribute the marinade.

Step 3

When ready to cook, drain the meat and pat dry with paper towels. Season with salt and pepper, place on a rack in a roasting pan, and let it come to room temperature for up to an hour. Preheat your oven to 250°F. If you have one, insert a remote temperature probe in the thickest part of the meat. Roast the meat until the internal temperature reaches 110°F. If you don't have a probe, use an instant-read meat thermometer and start checking after an hour. Remove the meat from the oven and tent with foil. Let rest for 15 minutes.

Step 4

Meanwhile, preheat a cast-iron grill pan or large cast-iron skillet over medium-high heat until hot. (You can also finish the tenderloin on a grill.) Rub the tenderloin with 2 tablespoons of olive oil, then sear on all sides until the outside is deeply browned and caramelized and the internal temperature is 125°F for rare or 135°F for medium rare. Transfer the meat to a cutting board and loosely tent with foil again. Let rest for 5 minutes.

Step 5

Carve into 1/2-inch-thick slices, reserving the juices. Shingle the slices on a warmed platter. Drizzle with the juices and additional olive oil and garnish with thyme and rosemary sprigs.

Yields 6 servings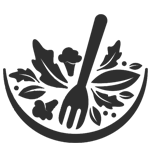 Healthy Ingredient Spotlight
How to Store Fresh Herbs
When you buy herbs from the store or farmers' market for a recipe, how you store them matters so that leftovers don't go to waste.
Start by rinsing the herbs under cool water to wash away any dirt and debris. Shake off excess water and place the herbs on paper towels or a dish cloth. Remove any questionable leaves and stems and blot the herbs dry with more paper towels.
To store in the fridge, stand them up in a tall glass filled with a scant inch of water. Change the water every two days.
For longer storage, freezing is a great option. Spread out the herbs on a rimmed baking sheet, pop into the freezer, and once frozen, transfer the herbs to a freezer-safe resealable bag labeled with the name of the herb. When thawed, the herbs can be used in recipes, but because they'll be limp, they won't work as a garnish.
Another freezing technique that's great when a recipe calls for minced or finely chopped herbs is to puree the fresh herb in a small amount of olive oil and freeze in the compartments of an ice cube tray. Once frozen, transfer the cubes to a freezer-safe resealable bag labeled with the name of the herb and put the bag back in the freezer to use as needed.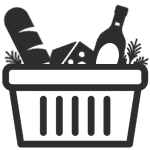 Healthy Kitchen Nugget
No-mess Marinating
When marinating a large cut of meat or brining a turkey, using oversized resealable food-safe plastic bags makes the job easier and cleaner—when you take the meat out of its marinade, just seal the bag again and toss it. A useful size is 5 gallons with a 2-mil thickness. If your local stores don't carry them, you'll find many options to choose from on Amazon.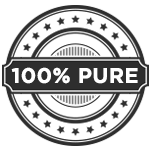 For Your Best Health
The Eyes Have It
Researchers from the Buck Institute for Research on Aging in California have demonstrated for the first time a link between diet, circadian rhythms, eye health, and life span in the fruit fly. The fruit fly has been used for research purposes for over 100 years, even more so after it was discovered that many of its genes are homologous to those involved in human development and disease. The study, published on June 7, 2022, in Nature Communications, also found, quite unexpectedly, that processes in the fly eye are actually driving the aging process.
It's already known that, for people, there's an association between eye disorders and poor health. "Our study argues that it is more than correlation: dysfunction of the eye can actually drive problems in other tissues," said senior author and Buck Institute Professor Pankaj Kapahi, PhD, whose lab has demonstrated for years that fasting and caloric restriction can improve many functions of the body. "We are now showing that not only does fasting improve eyesight, but the eye actually plays a role in influencing life span."
According to lead author Brian Hodge, PhD, the explanation for this connection lies in circadian clocks, the molecular machinery within every cell of every organism, which have evolved to adapt to daily stresses, such as changes in light and temperature caused by the rising and setting of the sun. These 24-hour oscillations, or circadian rhythms, affect complex animal behaviors, such as predator-prey interactions and sleep-wake cycles.
Dr. Hodge noticed numerous fruit-fly genes that were diet-responsive and exhibited rhythmic ups and downs at different time points. He then discovered that the rhythmic genes that were activated the most with dietary restriction all seemed to be coming from the eye, specifically from photoreceptors, specialized neurons in the retina that respond to light.
"We always think of the eye as something that serves us, to provide vision. We don't think of it as something that must be protected to protect the whole organism," says Dr. Kapahi. Since the eyes are exposed to the outside world, he explains, the immune defenses there are critically active. This can lead to inflammation, which, when present for long periods of time, can cause or worsen a variety of common chronic diseases. Additionally, light in itself can cause photoreceptor degeneration, which can cause inflammation.
"Staring at computer and phone screens, and being exposed to light pollution well into the night, are conditions very disturbing for circadian clocks," Kapahi says. "It messes up protection for the eye and that could have consequences beyond just the vision, damaging the rest of the body and the brain."
Of course, there's a lot more to be learned when it comes to people than what was seen with the fruit fly. Says Dr. Hodge, "The stronger link I would argue is the role that circadian function plays in neurons in general, especially with dietary restrictions, and how these can be harnessed to maintain neuronal function throughout aging."
Once researchers understand how these processes are working, they can begin to target the molecular clock to decelerate aging, says Dr. Hodge, adding that we could possibly help maintain our vision by activating the clocks within our eyes.

Fitness Flash
Walk This Way
It's a Catch-22—exercise can help arthritis, but arthritis can make it harder to exercise once pain sets in. A study published in Arthritis & Rheumatology and led by researchers at Baylor College of Medicine found an effective form of prevention: walking.
For this study, the researchers examined the results of the Osteoarthritis Initiative, a multiyear observational study in which participants self-reported the amount of time and frequency they walked for exercise. Participants who reported 10 or more instances of exercise from the age of 50 years or later were classified as "walkers" and those who reported less were classified as "non-walkers." Those who reported walking for exercise had 40 percent decreased odds of new frequent knee pain compared to non-walkers.
"Until this finding, there has been a lack of credible treatments that provide benefit for both limiting damage and pain in osteoarthritis," says Grace Hsiao-Wei Lo, MD, assistant professor of immunology, allergy, and rheumatology at Baylor, chief of rheumatology at the Michael E. DeBakey VA Medical Center, and first author of the paper.
"These findings are particularly useful for people who have radiographic evidence of osteoarthritis but don't have pain every day in their knees," says Dr. Lo. "This study supports the possibility that walking for exercise can help to prevent the onset of daily knee pain. It might also slow down the worsening of damage inside the joint from osteoarthritis…If you already have daily knee pain, there still might be a benefit, especially if you have the kind of arthritis where your knees are bow-legged."
Get More Recipes In Your Inbox!