Extra Virgin Fresh Pressed Olive Oil-Roasted Vegetable Platter Recipe, Spotlight on Healthy Fats, Roasting Vegetables Right, Finishing Salt and Bone Loss
As a fan of the Olive Oil Hunter, you know how I love the freshest, healthiest ingredients (including extra virgin fresh pressed olive oil) and always want to know where they come from. That pretty much explains why on any given weekend, you're sure to find me at my local greenmarket. Seasonal is my mindset—it means planning meals around what's available rather than hunting around to find the exact ingredients to match a recipe. That's why I also love another great source of locally grown bounty: community-supported agriculture, or CSAs, where you buy shares of a farm's harvest in advance (find yours at localharvest.org). I get inspired every time I open a new box of produce.
This issue's recipe is the perfect example of my food philosophy. Here's why…
Olive Oil-Roasted Vegetable Platter

This dish brings together a rainbow mix of both familiar and exotic veggies. You can definitely make it your own by choosing from what's available locally. Whatever you include, slow roasting brings out the flavors in each ingredient, so you get different taste sensations with every bite. Using a very wide selection of vegetables also makes this a great main dish, but you can serve it along with a protein if you wish. And if there are any leftovers, I like to add just a splash of balsamic and enjoy them cold for lunch the next day.

Ingredients

4 parsnips, trimmed, peeled and cut into 1.5″ cubes
6 large carrots, trimmed, peeled and cut into 1.5″ cubes
1 small butternut squash, peeled, seeded and cut into 1.5″ chunks
4 yellow or candy stripe beets, peeled and cut into small wedges
2 bulbs fennel, trimmed and sliced into wedges
2 red onions, trimmed, peeled and sliced into wedges
1 sweet onion, trimmed, peeled and sliced into wedges
1/2 pound sunchokes, peeled and halved
2 tablespoons fresh thyme leaves, divided
6 tablespoons extra virgin olive oil, divided, plus more for serving
Coarse salt and freshly ground black pepper to taste
Maldon sea salt flakes for finishing

Directions

Step 1

Preheat your oven to 400°F. Combine the hard vegetables—parsnips, carrots, squash and beets—in a large bowl with 1 tablespoon thyme and drizzle with 3 tablespoons olive oil. Add salt and pepper, and stir gently to coat the vegetables evenly.

Step 2

Repeat in a separate bowl with the softer vegetables—the fennel, onions and sunchokes. (See more about roasting mixed vegetables in the Healthy Kitchen Nugget below.)

Step 3

Tip the hard vegetables into a rimmed baking sheet or roasting pan large enough to hold them in one layer without touching; they need room to get a nice crisp on the edges. After 30 minutes, add the soft vegetables to a second baking sheet, place in the oven, and continue cooking for about another 30 minutes until all the veggies are tender in the center and caramelized. For even browning, use a spatula to occasionally turn all the veggies throughout the roasting. Transfer all the vegetables to one large serving bowl, drizzle with more olive oil if desired, and sprinkle with a few grains of the Maldon salt.

Yields 8 servings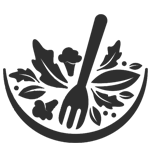 Healthy Ingredient Spotlight
Healthy Fats: Fresh Pressed Olive Oil & Nuts
Don't get me wrong—butter has its place. But when it comes to healthy fat, extra virgin fresh pressed olive oil can't be beat. Nearly every week brings a new study confirming the benefits of vegetable-based fats and EVOO in particular. And make no mistake about it, fat is an essential part of the diet; among other roles, it's needed to use the fat-soluble vitamins A, E and K in the foods you eat. Ironically, the rise in obesity in our country can be traced to the low-fat craze back in the '90s, when the fats in packaged foods were replaced with sugars. True, the fats used in those products weren't great, but the sugars were even worse! We now know that the mono- and polyunsaturated fats that come from healthy sources, like olives, hazelnuts, walnuts and grapeseed, make for healthy oils—"healthy fat" isn't a fad! There's even research published in The New England Journal of Medicine showing that eating a Mediterranean diet with extra virgin fresh pressed olive oil and nuts can significantly lower blood pressure, blood sugar and total cholesterol.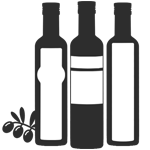 Healthy Kitchen Nugget
Roasting Hard Versus Soft Veggies
Whenever you're roasting different vegetables together, the right prep work will ensure that they all cook evenly, but make tweaks to the standard rule of thumb that states they should all be cut in the same size. That rule is true only when you're making all one type, like root vegetables or cruciferous vegetables. When you're roasting a mix, there are better methods. You could cut the soft ones into bigger pieces than the hard ones and roast them together. Or go for the simple option in the recipe above when you have to use two rimmed baking sheets anyway: Roast the hard veggies first, and then pop in the second sheet with the softer vegetables about 30 minutes later. Check for doneness every time you open the oven to turn them during the roasting—everyone's oven is slightly different, and you'll quickly learn what works best for you.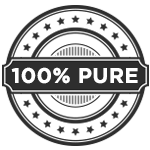 For Your Best Health
Using Finishing Salt
I love the slight crunch of a high-quality finishing salt with a noticeable texture, like Maldon. But what about the problem of too much salt in our diets? The fact is that nearly three-quarters of the salt we eat doesn't come from the salt shaker—it's in packaged and prepared foods, including fast food. The American Heart Association points to the top "salty six" categories to avoid: packaged breads and rolls, deli cold cuts and cured meats, pizza, canned soup, frozen breaded chicken nuggets, and burritos and tacos. So, seasoning at home isn't the problem, and when you use coarser grains like Maldon, Himalayan sea salt from Pakistan, and Australia's Murray River sea salt flakes, you'll see and taste the salt more but actually use less. You'll also get some natural minerals that are typically processed out of standard table salt (replaced instead with additives and anticaking agents). You also won't have a problem sticking to the healthier daily max of 1,500 mg (about 2/3 teaspoon) of salt when you add just a pinch here and there.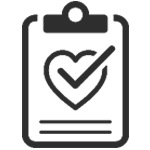 Fitness Flash
Bone Loss in Men
You've likely heard of osteoporosis, when bones have thinned so much that you're at a higher risk for fractures. But here's a surprise: Bone loss doesn't affect women only. It can happen to men, too.
Bone loss is typically gradual, and a bone mineral density test can spot it at an early stage, when the condition is called osteopenia and there's more time to slow it down. The test uses a special type of X-ray called DEXA that captures images of your bones' mineral content, often at the hip and lower spine. It's painless and takes just a few minutes. The results are given as a T-score: −1 and higher is normal, between −1.1 and −2.4 is osteopenia, and –2.5 and below is osteoporosis.
Many health organizations suggest waiting until you're 65 to get the test, but it should be done earlier if you have risk factors such as a history of smoking or of fracture, a thyroid condition, liver or kidney disease, a family history of osteoporosis, being tall and very thin, or taking medications that can hurt bone health like corticosteroids. Talk to your doctor about the right testing timetable for you.
Most important of all is that you can take steps to strengthen or maintain your bones right now, no matter your age. Do 30 minutes of weight-bearing exercises, like walking or running, on most days of the week, and add twice-weekly strength training to your overall fitness program. Since both types of exercise also strengthen muscles, you'll appreciate feeling stronger, too.
Get More Recipes In Your Inbox!