Olive Oil Smoothie and Carrot Salad Recipes, Spotlight on Mustards, New Year—Clean Fridge, and How to Achieve Your New Year's Resolutions
New Year's resolutions can be a powerful force for change. While many start a new diet on January 1, intending to momentarily undo the excesses of the holidays, I like to make small yet permanent changes that I can stick with and build on for a healthier lifestyle. This year, my wife, Meghan, and I are making a commitment to eating more vegetable-based meals—and this week's recipes each score a 10 in that department. How can you make change easier? Here's research that will help you reinforce the positive steps you want to take so they won't be forgotten by Valentine's Day!
Olive Oil Smoothie
Olive Oil Smoothie

A couple spoonsful of antioxidant-rich extra virgin olive oil boosts the nutritional value of your pre- or post-workout smoothie.

Ingredients

1/2 banana
1/2 cup frozen strawberries
3/4 cup unsweetened almond milk 10 raw cashews
1 handful baby spinach
2 tablespoons extra virgin olive oil Pinch of salt (kosher or sea)
Dash of cinnamon (optional)

Directions

Combine the fruits, almond milk, cashews, and spinach in a blender and run the machine until the mixture is smooth. With the machine running, add the olive oil, salt, and cinnamon, if using. Makes one 16-ounce smoothie.

Serves 1 — Recipe courtesy of the Fresh-Pressed Olive Oil Club
Carrot Salad
Carrot Salad

Garden-fresh carrots with feathery tops are preferred for this simple but colorful salad. It is perfect for weeknight dinners, potlucks, or picnics.

Ingredients

1 pound whole carrots, preferably with tops
1/2 cup golden or dark raisins (optional)
2 tablespoons minced fresh chives
2 tablespoons fresh lemon juice
1 to 2 teaspoons honey
1 1/2 teaspoons Dijon or coarse-grained mustard
1/2 teaspoon ground cumin (optional)
1/4 cup plus 1 tablespoon extra virgin olive oil
Coarse salt, to taste

Directions

Step 1

Remove the carrot tops and chop 2 tablespoons for the salad; add to a medium mixing bowl. (Save the remainder of the tops for vegetable stock, carrot top pesto, etc. You can substitute chopped parsley if carrots with tops are not available.) Peel the carrots and finely grate on a box grater or in a food processor.

Step 2

Combine the carrots with the chopped carrot tops, raisins, if using, and chives.

Step 3

Make the dressing: In a small bowl, combine the lemon juice, honey, mustard, cumin, if using, and olive oil. Whisk to combine. Season to taste with salt. Add the dressing to the carrot mixture and toss gently to combine. For the best flavor, allow the salad to sit for 30 minutes, then transfer to a serving bowl. If covered and refrigerated, the salad will keep for several days.

Serves 4 — Recipe courtesy of the Fresh-Pressed Olive Oil Club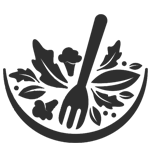 Healthy Ingredient Spotlight
Mustards
Having a selection of mustards that go beyond the ubiquitous yellow adds versatility to your cooking. A classic Dijon brings a wonderful sharpness to vinaigrettes and crusts for fish and lamb; add some honey and you've got a sweet and tangy sandwich condiment. Grainy mustards, which use the entire mustard seed, have texture as well as a heartier flavor, making them a great addition to stews and soups, among other dishes.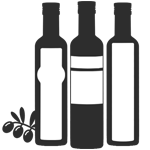 Healthy Kitchen Nugget
Clean out your fridge for the new year
A New Year's resolution that's easy to keep and takes an hour at most is to do a clean sweep of your fridge. Most important is to check each item for its expiration date (of course, toss anything that looks or smells questionable, no matter the printed use-by date). Hard as it might be, throw out foods that you know you're not going to use again, like that salsa you tried and just didn't like or the jam that wasn't as sweet as you expected. If you haven't given the fridge itself a good cleaning lately, use a mild dish soap and paper towels to wipe down all the shelves, bins, and doors.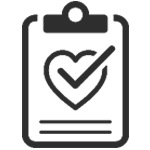 For Your Best Health
Putting the Spotlight on Potassium
It's no secret that changing habits is hard. There have only been a few studies on how well we stick to New Year's resolutions, and the findings say it's not well at all. But research published in Frontiers in Psychology in 2018 found that having two types of goals can make a difference: They work together to get you where you want to go. There are big-picture goals, like being healthier or losing weight, which tend to be vague, and smaller, in-the-weeds goals that can be the building blocks of getting to the big target, like going to the gym twice a week or cutting out 100 calories a day. The smaller goals, which are very specific and time-oriented, need to be repeated until you reach the big-picture one, yet they serve as terrific motivation to keep you going.
A study on New Year's resolutions published in 2020 in PlosOne found that some people do better with some support. This could be a session with a fitness trainer or a dietitian, who can provide information to help you reach your goals.
Change is also easier to effect when it becomes second nature. In her book How to Change: The Science of Getting From Where You Are to Where You Want to Be (Penguin), Katy Milkman, PhD, a behavioral scientist and the James G. Dinan Professor at the Wharton School of the University of Pennsylvania, details research-backed tools to help make new habits stick. These include telling your partner or a close friend about your goal because it makes the commitment more real and you won't want to risk embarrassment by not reaching it; linking a new habit to an existing one, like eating fruit when you take your morning vitamins; and setting smartphone reminders for walking breaks so you don't have the excuse of forgetting to do them. It also helps to be flexible and not abandon your entire plan because of one slip here or there.
Making permanent habits, rather than going on and off a regimen, really brings the best results in the long run.
Get More Recipes In Your Inbox!