Spinach and Strawberry Salad with Bacon Recipe, Spotlight on Strawberries, How to Properly Store Berries, Eating Whole Fruits and Counting Your Steps for Your Best Health
Salads were made for hot summer days when you want to keep cooking to a minimum. And there's no better way to enhance your favorite greens with another hallmark of the season—fresh berries. The mix of sweet and savory is a true palate pleaser and really elevates the experience.
Spinach and Strawberry Salad with Bacon
Spinach and Strawberry Salad with Bacon

My wife, Meghan, and I enjoyed this simple salad on the first day of our first Chilean olive oil expedition, and we recreated it as soon as we returned home. For an equally delicious variation, substitute blueberries and chopped walnuts for the strawberries and almonds.

Ingredients

6 strips thick-cut bacon, diced
10 ounces fresh spinach, sliced into thin strips
1 quart ripe strawberries, hulled and sliced
1/2 cup extra virgin olive oil
Juice of one lemon
1 teaspoon honey or more to taste
Coarse kosher or sea salt to taste
Freshly ground black pepper to taste
1/4 cup sliced almonds

Directions

Step 1

Place the bacon in a cold skillet and bring the heat to medium. Cook the bacon until the fat is rendered and the bacon is crisp, 6 to 8 minutes. Drain the bacon on paper towels and set aside. Arrange the spinach and strawberries in a large serving bowl.

Step 2

Make the dressing: Combine the olive oil, lemon juice, honey, and salt and pepper in a small bowl. Whisk to mix. Taste and add more honey or salt or pepper as needed. Just before serving, drizzle the dressing over the salad, tossing gently to mix. Top with the reserved bacon and the almonds.

Yields 4 servings.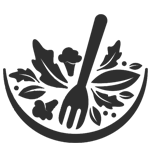 Healthy Ingredient Spotlight
Savoring Strawberries
I'm such a big fan of berries. Not only are they delicious, but the icing on the cake is that these fruits are nutrient powerhouses. Blueberries, blackberries, and raspberries seem to get all the attention for their phytonutrients—plant-based compounds that are essential for good health. But strawberries, too, have their fair share of anthocyanins, which give all berries their vivid colors. Strawberries also have fiber and vitamin C, one of their many antioxidants—a cup of berries has more C than an orange. Antioxidants help fight cell damage throughout the body. Choose strawberries with a uniform bright red color, a good indicator of their antioxidant content.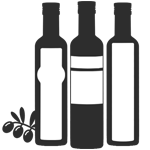 Healthy Kitchen Nugget
Smart Storing
Whether you grow your own or get your berries at a farmer's market, don't wash them in advance. It's very hard to dry them thoroughly enough to prevent excess moisture from encouraging mold or rot, even in the fridge. The University of Maine Extension suggests "dry cleaning" them by shaking, rubbing, or brushing off any garden dirt with either a clean, soft brush or a clean dry paper towel (do this while still outside if you're harvesting your own). Discard any crushed or spoiled berries. Then place them, with their green tops still on, in a plastic bag or container to prevent contamination of other foods in the refrigerator. When you're ready to eat, gently rinse them under cool running water.
If you have such a bounty that you want to freeze some, then do wash them carefully in cold water and pat dry as thoroughly as possible without bruising them. Hull them (a grapefruit knife makes fast work of removing the stems) and freeze on a baking sheet—this prevents them from freezing in a clump. As soon as they're frozen, transfer to a freezer-safe container or bag.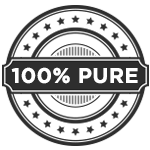 For Your Best Health
Whole Fruits
Diabetes is a growing global concern, with around half a billion people affected. It happens when your pancreas, which produces insulin in response to high levels of sugar in your blood, can't produce enough to bring those levels down. We know a healthy lifestyle helps lower diabetes risk, and that includes following a smart diet. Research published in the Endocrine Society's Journal of Clinical Endocrinology & Metabolism offers a great step to take in that direction. "We found people who consumed around two servings of fruit per day had a 36 percent lower risk of developing type 2 diabetes over the next five years than those who consumed less than half a serving of fruit per day," said study author Nicola Bondonno, PhD, of the Edith Cowan University Institute for Nutrition Research in Perth, Australia. "We did not see the same patterns for fruit juice."
The researchers noted a link between eating whole fruit and markers of insulin sensitivity—study participants who ate more fruit had to produce less insulin to lower blood glucose levels. "This is important because high levels of circulating insulin can damage blood vessels and are related not only to diabetes, but also to high blood pressure, obesity, and heart disease," explained Dr. Bondonno.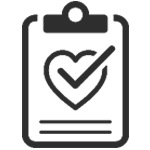 Fitness Flash
Every Step Counts
For optimum health, getting 10,000 steps a day has been the holy grail, but new research presented at the American Heart Association's Epidemiology, Prevention, Lifestyle & Cardiometabolic Health Conference 2021 found that taking just 4,500 daily steps may help you live longer, whether you reach that goal through a concentrated effort or from small increments throughout the day.
Participants involved in the nine-year study wore a step-counting device so that the researchers could compare the effects of uninterrupted bouts of steps, such as walking for 10 minutes or longer, to occasional short spurts, such as climbing stairs and general activities like housework or just walking to or from a car.
"Technological advances made in recent decades have allowed researchers to measure short spurts of activity. Whereas, in the past we were limited to only measuring activities people could recall on a questionnaire," said lead study author Christopher C. Moore, MS, a PhD student in epidemiology at the University of North Carolina at Chapel Hill. "With the help of wearable devices, more research is indicating that any type of movement is better than remaining sedentary."
Of course, the effects of movement/exercise are cumulative. It's important to note that there are further benefits gained from getting in 2,000 steps in uninterrupted increments, including for heart health as well as for longevity.
Get More Recipes In Your Inbox!