Tuna Ceviche with Avocado, Spotlight on Merquén, How to Shop for Raw Fish, Diet, Exercise, Manual Jobs and Heart Health
The one I want to share with you in this edition of the Olive Oil Hunter Newsletter comes from central Chile and features one of the area's most widely used spice mixtures: merquén (you'll also see it spelled merkén). Rusty red in color, it's made by grinding dried smoked goat's horn chiles with salt and toasted coriander seeds…and it adds an unmistakable flavor to this dish. When shopping online, look for true merquén from Chile. Etnia is one brand that sources it directly.
Tuna Ceviche with Avocado
Tuna Ceviche with Avocado

Originally from the neighboring country of Peru, ceviche is very popular in Chile. Not surprising given Chile's proximity to the Pacific (it has thousands of miles of coastline).

Ingredients

1 pound sushi-quality albacore or yellowfin tuna, cut in 1/2-inch dice
1/2 small red onion, cut in small dice
1 garlic clove, peeled and minced
1 to 2 serrano or jalapeño chiles, to taste, stemmed, seeded and minced
1 tablespoon brined capers, rinsed and drained
1 ripe avocado, peeled, pitted, and cut in small dice
Coarse salt (kosher or sea) and freshly ground black pepper, to taste
1/3 cup fresh lime juice
1/4 cup extra virgin olive oil
1/4 chopped fresh cilantro leaves, or more to taste Leaf lettuce, baby arugula, baby spinach, or radicchio leaves, for serving

Directions

Step 1

Refrigerate the diced tuna while you prepare the remaining ingredients.

Step 2

Place the onion in a small bowl and cover with cold water. Let it sit for five minutes, then drain, rinse, and dry on paper towels. (This step removes some of the bitterness.)

Step 3

In a medium bowl, combine the onion, garlic, chile, capers, avocado, salt, pepper, and 2 tablespoons of the lime juice. Toss together gently. Add the tuna to the bowl.

Step 4

Stir together the remaining lime juice and the olive oil. Pour over the tuna and toss the mixture together. Season to taste with salt and pepper. Cover and refrigerate for 15 minutes, stirring gently from time to time.

Step 5

Just before serving, add the cilantro and toss. Taste and adjust seasonings. Line salad plates with salad greens, spoon the ceviche on top, and serve.

Serves 4 to 6 — Recipe from cooking.nytimes.com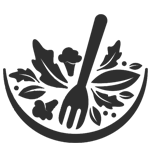 Healthy Ingredient Spotlight
Merquén
Merquén is a spice created by Chile's indigenous Mapuche people and it's an essential ingredient in Mapuche cuisine. It's the star of puré de papas picante (spiced mashed potatoes), pebre (salsa), and mani merquén (roasted peanuts). Try it sprinkled on your favorite nuts as well as on fresh popcorn. It's both spicy and smoky, and reminds me of Spain's pimentón, so it's great in many classic Spanish dishes, too.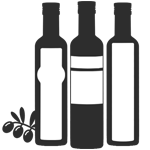 Healthy Kitchen Nugget
How to Shop for Raw Fish
Seafood shopping can be a true challenge, especially when you want fish that's safe to eat raw. While the citrus juice used in ceviche changes the chemistry of raw seafood, it doesn't remove every possible toxin. So, you still want to start with the freshest fish possible. The reason to look for sushi-grade (or sashimi-grade) tuna is that it has been harvested, transported, and stored to exact specifications so that it is always maintained at a safe (meaning cold enough) temperature. A very safe option is buying frozen fish filets that have gone through super-freezing, in which just-caught fish are frozen rapidly at temperatures between −76 °F to −112 °F, a method that also kills parasites. When allowed to thaw in the fridge, fish treated this way can actually taste fresher than fresh. If the fish listed as sushi grade at your store is labeled "previously frozen," ask the fishmonger if it was super-frozen. If it was, then you can buy without worry. Because of growing demand for sushi-grade fish, you can now buy it online from some top-notch seafood companies, like New York's famous Fulton Fish Market, and get it shipped right to your home.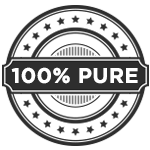 For Your Best Health
Diet and Exercise Go Hand-in-Hand
Salt and pepper, seltzer and lime, olive oil and balsamic vinegar—there are some things that just go hand in hand. The same is true for diet and exercise. You likely already know that the US Department of Health and Human Services offers separate recommendations for each: the Physical Activity Guidelines for Americans and the Dietary Guidelines for Americans. But what was unclear was whether you could achieve health benefits from sticking to just one set of recommendations. Though many of us suspected the answer, we now know for sure: It takes both, especially to prevent a dangerous condition known as metabolic syndrome. This is a combination of health risk factors, including excess fat around the waist, insulin resistance, and high blood pressure, which are conditions that, in turn, set the stage for heart disease, stroke, and type 2 diabetes.
Researchers analyzing data from 2,379 participants of the decades-long Framingham Heart Study found that adhering to the diet guidelines alone lowered the odds of metabolic syndrome by 33%, and adhering to physical activity guidelines alone lowered them by 51%, but following both lowered the odds by 65%.
And there's no time to lose. "The earlier people make these lifestyle changes, the more likely they will be to lower their risk of cardiovascular-associated diseases later in life," said the study's corresponding author Vanessa Xanthakis, PhD, assistant professor of medicine and biostatistics at Boston University School of Medicine.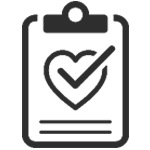 Fitness Flash
Manual Jobs and Heart Health
Speaking of exercise, a 10-year study published in the European Heart Journal has some startling findings about health effects of jobs that require a lot of activity, whether from standing all day or doing heavy physical labor. While workers might be moving all day long, if the work activity causes blood pressure to stay high all day long, too, that's risky for your heart—and quite the opposite of the heart-health benefits of a 30-minute leisure-time walk, for instance. "Many people with manual jobs believe they get fit and healthy by their physical activity at work and therefore can relax when they get home. Unfortunately, our results suggest that this is not the case," said Professor Andreas Holtermann, PhD, of the National Research Centre for the Working Environment in Copenhagen, Denmark. "And while these workers could benefit from leisure physical activity, after walking 10,000 steps while cleaning or standing seven hours in a production line, people tend to feel tired, so that's a barrier."
Professor Holtermann is piloting several approaches to make work activity more beneficial. These call for using new strategies to complete tasks, like rotating between sitting, standing, and lifting during a shift for those on a production line, as well as ways to infuse sedentary jobs with chunks of heart-healthy fitness time.
Get More Recipes In Your Inbox!