Candied Orange and Olive Oil Sundaes, Spotlight on Oranges, Weight Loss and Citrus, How to Select Ripe Fruit and Chronic Inflammation and Exercise
Are you limiting your olive oil use to main courses and apps? Olive oil is becoming a star ingredient in many baked desserts, but I fell in love with drizzling it over sweets in unexpected ways, as with this week's recipe for exquisite sundaes. You can take it up a notch by churning your own ice cream if you have a machine. Making your own candied peels is even easier—no special equipment is required, and no part of the fruit other than the bitter pith is wasted. This recipe uses oranges, but the technique works just as well with lemons and grapefruit.
Candied Orange and Olive Oil Sundaes
Candied Orange and Olive Oil Sundaes

Forget sauces and sprinkles. Vibrantly fresh extra virgin olive oil enhances these sophisticated sundaes. ​

Ingredients

2 oranges
1/2 cup plus 2 tablespoons granulated sugar
1/2 cup water
2 pints homemade or best-quality packaged vanilla ice cream
Flaky sea salt, such as Maldon salt
Extra virgin olive oil

Directions

Remove the zest from both oranges with a bartender's zester, which removes it in long strips. Alternatively, make wide strips with a sharp paring knife, peel them away from the sections, cut away any excess pith, and slice them into long slivers. Bring the 1/2 cup of sugar and the water to a rapid boil in a small, heavy saucepan over medium heat. Let it boil for 5 minutes, and then add the zest strips. Reduce heat to a simmer and cook until the strips are translucent, about 15 minutes. Drain in a colander. You can reserve the flavored syrup for another use, such as sweetening tea or drizzling over a loaf cake. Toss the zest strips with the remaining 2 tablespoons of sugar (a resealable plastic bag works well for this) and set them on a rack to dry for a half hour or longer.

When you're ready to serve the sundaes, place a scoop of ice cream in each of 6 highball glasses or ice cream dishes. Make a depression in each scoop with the back of a spoon. Drizzle with a little olive oil, then top with a tangle of candied zest and a pinch of the flaky salt. Repeat all the layers in each dish—a second scoop of ice cream, olive oil, zest, and sea salt. Serve at once.

Serves 6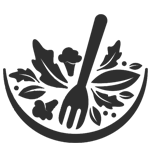 Healthy Ingredient Spotlight
Expand Your Orange Palate
Vitamin C-rich citrus is a wintertime fruit essential, but don't limit yourself to the ubiquitous navel orange. Treat yourself to newer citrus varieties and enjoy intense flavors as you get your fill of essential nutrients. Bergamot oranges are unique in that they provide the oil that infuses Earl Grey tea. Melogold grapefruit are amazingly sweet, while mandarinquats, a hybrid of mandarin oranges and kumquats, have a tart and sweet profile. If you swear by navels, you'll love the richer taste of Cara Cara oranges, perfect juiced or eaten in sections. Blood oranges are another highly flavorful citrus with a deep orange-red color. Valentine pummelos, a hybrid of blood and mandarin oranges, go one step further. Most unusual of all is the Buddha's hand citron—imagine a lemon that grew a tangle of fingers! It's excellent for zest—in fact, it's all zest plus pith, so buy it to make candied peel or simply use your Microplane grater to create fine zest for recipes or to finish your favorite fish dish.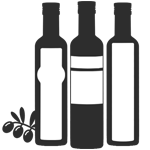 Healthy Kitchen Nugget
How to Select Ripe Fruit
Choosing citrus can seem complicated at first because it needs to be picked when ripe, which sometimes is hard to determine because of the thick peel. The fruit should have bright and fairly uniform color and feel firm. Unlike fruits that can be kept on the counter, citrus fruits do better in the fridge but should be in a bag that allows air to circulate around them. Try putting them in the fruit and vegetable compartment, and rotate them often, making sure they stay dry to avoid developing mold. For easier juicing, let the fruit come to room temperature before squeezing. If you think you won't use up citrus before it goes bad, make juice and freeze it in ice cube trays. Transfer the cubes to a freezer bag when they're set, and use them for recipes or to brighten a glass of water or seltzer.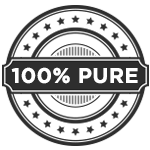 For Your Best Health
Weight Loss and Citrus
Need another reason to increase the citrus in your diet? A study published in Nutrients in 2020 found that eating more fruits and vegetables can increase weight loss in women, who often have a harder time shedding pounds than men. Researchers analyzing results from both observational studies and randomized controlled trials found consistent evidence that eating more fruit and vegetables is a chief contributor to weight loss, especially when you also limit typical high-calorie foods like refined carbs. Eat them most often in their whole form, which is more filling, plus you'll get more of their fiber. From a health perspective, research just published in Circulation found longevity benefits for both men and women from eating the well-known "5 a day," but with a specific breakdown: three veggies and two fruits.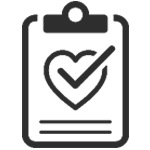 Fitness Flash
Chronic Inflammation and Exercise
You already know the importance of muscle to keep you active and to burn additional calories. Now biomedical engineers at Duke University have shown in lab studies using specially engineered muscle fibers that human muscle has an innate ability to ward off the damaging effects of chronic inflammation when exercised. With high levels of inflammation being a threat to good health, anything that tamps it down is great news.
"Lots of processes are taking place throughout the human body during exercise, and it is difficult to tease apart which systems and cells are doing what inside an active person," said Duke professor Nenad Bursac, PhD. "We discovered that the muscle cells were capable of taking anti-inflammatory actions all on their own." Looked at from the opposite direction, high levels of inflammation in the body can eat away at muscle over time. That could be another reason it's important for people with inflammatory conditions like rheumatoid arthritis to maintain an exercise routine.
"These results show just how valuable lab-grown human muscles might be in discovering new mechanisms of disease and potential treatments. There are notions out there that optimal levels and regimes of exercise could fight chronic inflammation while not over-stressing the cells. Maybe with our engineered muscle, we can help find out if such notions are true," said Dr. Bursac.
Get More Recipes In Your Inbox!