Very Vanilla Cupcakes Recipe, Spotlight on EVOO, Better Cupcake Liners, The Right Video Games for Brain Power Based on Your Age, and More Reasons to Exercise
As the saying goes, good things come in small packages, and these cupcakes are a perfect example. They're simple to make and delicious to eat! Munch on one as you read about two new and important studies. The first is how to train your brain with video games—it all comes down to your age! And the other offers good advice for all ages: Exercise to avoid atrial fibrillation, the most common heart arrhythmia and one that greatly increases the risk for stroke.
Very Vanilla Cupcakes
Very Vanilla Cupcakes

These cupcakes are heady with a double dose of vanilla … in the sweet vanilla cake and the rich and creamy frosting, enhanced with just a hint of almond extract. Use a small offset spatula to mound the frosting in a cone shape, or use a pastry bag and small star tip for a fanciful effect. Either way, they're luscious!

Ingredients

For the cupcakes:

2 cups pastry flour
1/2 cup whole-wheat pastry flour
1-1/2 teaspoons baking powder
1/2 teaspoon baking soda
1 teaspoon sea salt
1/2 cup extra virgin olive oil
2 extra-large eggs
3/4 cup sugar
1 cup Greek yogurt
1/2 cup almond milk
1 tablespoon vanilla or the seeds of a vanilla bean

For the frosting:

4 ounces mascarpone cheese, at room temperature
2 tablespoons extra virgin olive oil
1/4 cup milk, your choice of dairy or non-dairy
1 teaspoon vanilla extract
1/4 teaspoon almond extract
3 cups confectioners' sugar, more as needed

Directions

Step 1

For the cupcakes: Preheat your oven to 375°F. Add all the dry ingredients to a large bowl and whisk thoroughly. Add all the wet ingredients and whisk thoroughly again until the flour is fully incorporated. Use a large ice cream scoop to fill a 12-cup muffin tin. Bake until the tip of a sharp knife inserted in two or three of cupcakes comes out clean, about 30 minutes. Let them cool completely.

Step 2

While the cupcakes are cooling, make the frosting: In a large bowl or stand mixer, whisk together the mascarpone, olive oil, milk, and extracts until smooth. Beat in the sugar, a cup at a time, until the frosting reaches a spreadable consistency, adding more in 1/4 cup increments if needed. Chill briefly.

Step 3

When the cupcakes are completely cool, spread on the frosting.

Yields 12 servings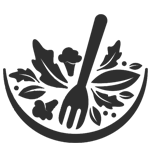 Healthy Ingredient Spotlight
Reach for EVOO Instead of Butter
Who doesn't love a cupcake? And when you replace butter with extra virgin olive oil, you can indulge without the guilt. While it takes experimentation with EVOO to get the mouthfeel of butter when a recipe involves creaming it, you won't notice the difference when melted butter is called for. And, of course, swapping olive oil anytime a vegetable oil is called for is a no-brainer!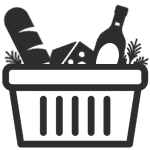 Quick Kitchen Nugget
Cupcake Liners
Besides conserving your olive oil for recipes themselves, I like to use tall paper liners instead of coating your muffin tin cups with EVOO. Often called tulip liners because of their shape, they let you not only avoid spillovers but also mound your batter above the tin's natural rim, so you can bake taller cupcakes (and muffins) in a regular-size pan. I also prefer tulip liners to the traditional short, fluted ones for the same reasons … and because they're more festive. Look for those made of unbleached parchment paper.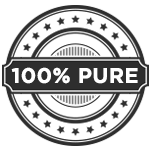 For Your Best Health
The Right Video Games for Brain Power Vary with Your Age
As we age, our mental abilities tend to decrease, particularly the ability to remember a number of new things at once, otherwise known as our working memory—it's thought to peak between the ages of 20 and 30. Research has shown that the way we hold information in the brain changes as we get older, and this prompted scientists at the University of York in the UK to look at whether the impacts of particular types of mental stimulation, such as gaming, also had altered effects, depending on age. The study included older and younger adults playing the same digital games that they do on their own. This resulted in a wide range of games that were tested alongside a digital experiment that required participants to memorize images while being distracted.
Fiona McNab, PhD, of York's Department of Psychology, says: "A lot of research has focused on action games, as it is thought that reacting quickly, keeping track of targets, and so on helps attention and memory, but our new analysis shows that the action elements do not seem to offer significant benefits to younger adults. It instead seems to be the strategy elements of the games—planning and problem solving, for example—that stimulate better memory and attention in young people. We don't see this same effect in older adults, however, and more research is needed to understand why this is. We can't yet rule out that the strategy games played by older people are not as difficult as the games played by younger people and that the level of challenge might be important in memory improvement."
When it came to brain boosts for adults ages 60 and over, the researchers found that those who played digital puzzle games showed the same memory abilities as people in their 20s and a greater ability to ignore irrelevant distractions, but older adults who played strategy games did not show the same improvements in memory or concentration as their younger counterparts.
Joe Cutting, PhD, of York's Department of Computer Science, details: "Generally people have a good ability to ignore irrelevant distractions, something we call 'encoding distraction.' We would expect for example that a person could memorize the name of a street [while] being distracted by a child or a dog, but this ability does decline as we age. Puzzle games for older people had this surprising ability to support mental capabilities to the extent that memory and concentration levels were the same as a 20-year-old's who had not played puzzle games."
Older people who only played strategy games were more likely to forget elements committed to memory while being distracted whereas young people were less successful at focusing attention if they played only puzzle games.
The researchers suggest future studies look at why there is a difference between impacts of types of games depending on the age of a player and whether this is connected to how the brain stores information as people age.
The study, "Higher working memory capacity and distraction-resistance associated with strategy (not action) game playing in younger adults, but puzzle game playing in older adults," was published in the journal Heliyon.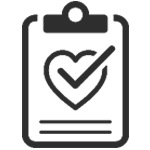 Fitness Flash
More Reasons to Exercise
According to research done at the National Yang Ming Chiao Tung University in Taipei, Taiwan, and presented at the European Society of Cardiology Congress 2023, physical fitness is linked with a lower likelihood of developing atrial fibrillation and stroke. Atrial fibrillation is the most common heart rhythm disorder, affecting more than 40 million people worldwide, and having it increases the risk of stroke fivefold.
The study included 15,450 people without atrial fibrillation who were referred for a treadmill test between 2003 and 2012. The average age was 55 years, and 59% were men. Fitness was assessed using the Bruce protocol, which asks participants to walk faster and at a steeper grade in successive three-minute stages. Fitness was calculated according to the rate of energy expenditure the participants achieved and expressed in metabolic equivalents (METs). Participants were divided into three fitness levels according to METs achieved during the treadmill test: low (less than 8.57 METs), medium (8.57 to 10.72), and high (more than 10.72).
Participants were followed for new-onset atrial fibrillation, stroke, myocardial infarction (heart attack), and death. The researchers analyzed the associations between fitness and atrial fibrillation, stroke, and major adverse cardiovascular events (MACE)—a composite of stroke, myocardial infarction, and death—after adjusting for factors that could influence the associations, including age, sex, cholesterol level, kidney function, prior stroke, hypertension, and medications.
During a median of 137 months of follow-up, 515 participants (3.3%) developed atrial fibrillation. Each one MET increase on the treadmill test was associated with an 8% lower risk of atrial fibrillation, 12% lower risk of stroke, and 14% lower risk of MACE.
Says study author Dr. Shih-Hsien Sung, "This was a large study with an objective measurement of fitness and more than 11 years of follow-up. The findings indicate that keeping fit may help prevent atrial fibrillation and stroke."
Separate research, done at UW Medicine-Kaiser Permanente, found another reason to do all you can to protect against atrial fibrillation: Having it appears to heighten dementia risk. People with newly diagnosed atrial fibrillation had a 13% higher risk of developing dementia.
Get More Recipes In Your Inbox!