Seafood Fra Diavolo Recipe, Spotlight on Peppers and Tomatoes, and Issues with Late Night Snacking
'Tis the season for indulgences, and there's no better place to start than in the kitchen with festive seafood fra diavolo, a zesty tomato sauce‒based dish. It comes together in only minutes! I'm also sharing new findings on the benefits of tomatoes and, to get a head-start on your New Year's resolutions, an explanation of why late-night eating can derail your health efforts.
Seafood Fra Diavolo
Seafood Fra Diavolo

This Italian classic often gets its heat from pepperoncino (red pepper) flakes, but I love the depth that comes from including fresh serrano pepper in the garlic and onion sauté. For another layer of flavor, I use a full can of tomato paste. So delicious, plus you can make it your own with any seafood you like—go simple with shrimp, lavish with lobster tail meat and scallops or easy with chunks of your favorite fish!. As a final step to this recipe, you might stir in a pound of shelled shrimp and cook until opaque. Serve it with or without pasta. It's also delicious with any legume-based pasta—top with a good amount of grated Parmesan or Pecorino.

Ingredients

3 tablespoons extra virgin olive oil, more as needed
2 pounds assorted seafood, such as 8 ounces each peeled shrimp, scallops, calamari rings, and crabmeat
½ cup finely chopped onion
1 serrano pepper, seeded and chopped
4 large garlic cloves, peeled and chopped
1 6-ounce can tomato paste
½ cup red wine
1 28-ounce can crushed tomatoes
½ teaspoon dried oregano
Pinch of salt

Directions

Step 1

Heat a large skillet—it's ready when a few drops of water sizzle on the surface. Add the olive oil and then the seafood, gently searing it on all sides. With a slotted spoon, transfer the seafood to a bowl next to your cooktop. Add more oil to the pan if needed, then add the onions and sauté until soft and translucent, but not browned.

Step 2

Add the pepper and garlic and cook until soft. Then add the tomato paste and cook it until fragrant and almost brown-burgundy in color, whisking it constantly as it caramelizes. Slowly whisk in the wine and then add the crushed tomatoes, oregano, and salt, and heat through.

Step 3

Return the seafood to the pan and cook for 3–4 minutes until cooked through. Serve over your choice of pasta.

Yields 4 servings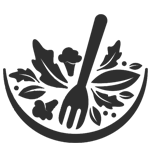 Healthy Ingredient Spotlight
Heat advisory: picking peppers
When fresh chile peppers aren't available, dried varieties are great alternatives. Wondering whether to grab the cayenne or add a few shakes from the jar of red pepper flakes? It depends on how spicy you want your dish. As its name implies, cayenne is made purely from cayenne peppers, which are some of the hottest chiles. As cayenne is usually close to a powder, it will infuse your entire dish with heat. Red pepper flakes are more generic in nature. They're typically made from a combination of three or four different chile varieties, cayenne included, and will deliver milder heat—you can always add more at the table if you want it spicier.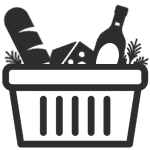 Healthy Kitchen Nugget
Why you should sauté tomato paste
You might have been surprised to see in the direction to cook the tomato paste in the fra diavolo recipe before adding the next ingredients. It's a step you should always follow, even if the directions call for a very small amount. Doing so brings out the sweet flavor of the tomatoes and gets rid of any tinny taste it might have when "raw" from the can.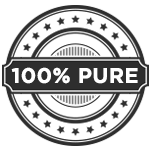 For Your Best Health
Another reason to eat more tomatoes
You likely know that cooked tomatoes have high levels of lycopene, an antioxidant that fights off cell damage and protects your immune system, plus lots of lutein and zeaxanthin for eye health. Research has also found links between eating tomatoes and a reduced risk for developing heart disease and some cancers. Now scientists at The Ohio State University have learned from an animal study that tomatoes have the potential to boost the diversity of gut bacteria. That's important because the makeup of your gut microbiome—the community of microorganisms in your GI tract—has a lot of influence on the health of your entire body.
The scientists did their study using pigs because their GI tracts are more similar to the human digestive system than are more typical lab animals. Also, the tomatoes, similar to the type typically found in canned tomato products, were developed by OSU geneticist and study co-author David Francis. Benefits to the gut biome were seen after the animals were fed a diet heavy in tomatoes for just two weeks.
The next study will be on people. "It's possible that tomatoes impart benefits through their modulation of the gut microbiome," said senior author Jessica Cooperstone, assistant professor of horticulture and crop science as well as food science and technology at OSU. "Overall dietary patterns have been associated with differences in microbiome composition, but food-specific effects haven't been studied very much. To really understand the mechanisms, we need to do more of this kind of work in the long term in humans. We also want to understand the complex interplay—how does consuming these foods change the composition of what microbes are present and, functionally, what does that do? … A better understanding could lead to more evidence-based dietary recommendations for long-term health."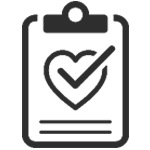 Fitness Flash
Late meals and midnight snacks: just say no
They say a calorie is a calorie is a calorie. But research continues to show that calories eaten late at night don't seem to have the same effect on the body as ones eaten earlier in the day: They tend to lead to weight gain, increased body fat, and a difficulty in losing weight. Now scientists atBrigham and Women's Hospital in Boston have discovered why that is. "We wanted to test the mechanisms that may explain why late eating increases obesity risk," explained senior author Frank A.J.L. Scheer, PhD, director of the Medical Chronobiology Program in Brigham's Division of Sleep and Circadian Disorders.
The research involved 16 people with a BMI in the overweight or obese range. Each participant completed two separate components of the study, one day on an early meal schedule and the other day with the exact same meals, but with each one scheduled about four hours later in the day. The participants reported on their hunger and appetite, had blood and fat tissue samples taken throughout each study day, and had their body temperature and calorie use measured.
Explained first author Nina Vujovic, PhD, a researcher in Brigham's Medical Chronobiology Program, "In this study, we asked, 'Does the time that we eat matter when everything else is kept consistent?' And we found that eating four hours later makes a significant difference for our hunger levels, the way we burn calories after we eat [at a slower rate], and the way we store fat." Results also showed that eating later had profound effects on two hormones: leptin, which tells us when we've had enough food, and ghrelin, which influences the drive to eat. Leptin levels were lower across the entire 24 hours on the day participants ate later meals compared with when they ate earlier in the day.
While more research is needed to see whether these findings will hold in real life as they did during the controlled parameters of the study, it looks promising that one strategy to promote weight loss and limit weight gain is to schedule meals earlier in the day, according to Dr. Scheer.
Get More Recipes In Your Inbox!