Clam Cakes Remoulade Recipe, Spotlight on Canned Clams and Clam Juice, the Importance of Short Breaks and Physical Function
Clambake season may be over, but clam cakes are always on the menu. In fact, wild clams are available year-round. And they're so easy to make with my easy-peasy recipe. I'm just as excited to share the results of research that shows the value of taking regular breaks from tasks—just 10 minutes for a refresh. Plus, with a nod to preventive care, another study found that there's no time like the present to work on your "physical function." Simply put, it's the ease (or difficulty) with which you move in everyday ways. When physical function is poor in later years, it increases not only your risk for falling, but also for life-threatening heart events.
Clam Cakes Remoulade
Clam Cakes Remoulade

These clam cakes come together in minutes. The remoulade sauce is a delicious garnish—use any leftovers as a flavorful sandwich spread.

Ingredients

For the remoulade:

1 cup high-quality mayonnaise
1 tablespoon extra virgin olive oil
2 tablespoons Dijon mustard
1 tablespoon hot sauce, such as Cholula or Sriracha
1 teaspoon seafood seasoning, such as Obrycki's or Old Bay
1 large pickle spear, finely diced
1 tablespoon pickle juice
1 teaspoon sweet paprika

For the clam cakes:

6 ounces of clams, freshly steamed or canned and drained
1 small onion, peeled and quartered
1 small red bell pepper, seeded and quartered
1 stalk celery, trimmed and cut into chunks
12 spicy corn tortilla chips, such as Garden of Eatin' Red Hot Blues
1 cup white whole wheat flour, divided
1/2 cup high-quality mayonnaise
2 tablespoons fresh parsley, chopped
1 1/2 teaspoons hot sauce, such as Cholula or Sriracha
3 tablespoons extra virgin olive oil

Directions

Step 1

For the remoulade: Mix all the ingredients in a bowl. Refrigerate until needed.

Step 2

For the clam cakes: If you're steaming fresh clams, reserve the juice they release for another recipe. If you're using large cherrystones, use kitchen shears to cut them into pieces for easier processing. Pulse the clams, vegetables, and chips in a food processor until you get a fine dice. Transfer to a large bowl and fold in half the flour, the mayo, hot sauce, and parsley. Form into about 10 small or 6 large patties.

Step 3

Place the rest of the flour in a pie plate. Heat a heavy skillet and then add the olive oil. Very lightly dip both sides of each patty into the flour, shake off any excess, and place in skillet. Cook until a light crust develops, about 5 to 8 minutes. Flip and cook for another 5 minutes.

Step 4

Transfer the clam cakes to a serving dish or individual plates. Top with dollops of the remoulade and pass more on the side.

Yields 3-4 servings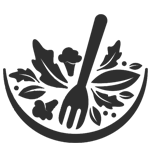 Healthy Ingredient Spotlight
Canned clams step in for fresh
You probably have cans of high-quality tuna in your pantry, but what about clams? Flavorful and sweet, canned clams deserve a place there too. For recipes from clam cakes to linguine with clam sauce, they're a great alternative to fresh, and always having them on hand means you can pull together a meal in short order. Read labels and choose brands that state product of the US.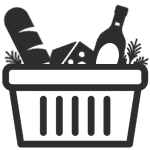 Healthy Kitchen Nugget
Get these juices flowing
Fresh clam juice is a world apart from the bottled variety. So, whenever you steam fresh clams, save the liquid in your pot. Strain it through fine cheesecloth to move any grains of sand, and use within a few days or freeze in freezer-safe containers labeled with the date (use within a year). Clam juice works very well in seafood recipes that call for fish broth, from soups to stews to poached fish. Keep in mind that clam juice is naturally salty, thanks to the clam's native habitat—the ocean. So, be sure to taste often when using it in a recipe; you can probably cut down on the amount of salt called for.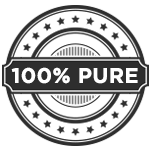 For Your Best Health
Take 10…often
Are you bogged down by endless tasks at work? Taking short breaks rather than staying glued to your desk until the day's done could give you a boost and lessen fatigue. That was the main finding of a research review done at the West University of Timisoara in Romania. Patricia Albulescu, PhD, and colleagues looked at 22 recent studies investigating the potential benefits of taking micro-breaks from assigned tasks.
The tasks varied from one study to another and so did the types of breaks—physical breaks, relaxing activities, and more engaging activities, such as watching videos. Nonetheless, the scientists found an overall link between micro-breaks, higher levels of vigor, and lower fatigue in participants, suggesting that these work pauses may contribute to well-being. They also found that longer breaks tended to be linked to better performance, especially for creative or clerical tasks, though less so for more cognitively demanding tasks—longer breaks may be needed for recovery from them. The review was published in the journal PLOS One on August 31, 2022.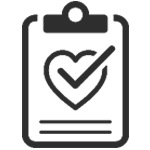 Fitness Flash
Physical function, not just fitness
Different from physical fitness (though definitely linked to it), physical function relates to mobility, assessing your walking speed, leg strength, speed of rising from a chair without using your hands, and balance. Research published in the Journal of the American Heart Association found that having lower physical function was independently associated with a greater risk of developing heart attack, heart failure, and stroke in people over age 65.
"While traditional cardiovascular disease risk factors such as high blood pressure, high cholesterol, smoking, or diabetes are closely linked to cardiovascular disease, particularly in middle-aged people, we also know these factors may not be as predictive in older adults, so we need to identify nontraditional predictors for older adults," says study senior author Kunihiro Matsushita, MD, PhD, an associate professor in the department of epidemiology at the Johns Hopkins Bloomberg School of Public Health and the Division of Cardiology at the Johns Hopkins School of Medicine in Baltimore. "We found that physical function in older adults predicts future cardiovascular disease beyond traditional heart disease risk factors, regardless of whether an individual has a history of cardiovascular disease."
The researchers analyzed health data from 5,570 adults over an eight-year period. Using participants' scores on the Short Physical Performance Battery, a test that measures various aspects of physical function, they were categorized as having low, intermediate, or high physical function. Here's what they found:
Compared to adults with high physical function scores, those with low scores were 47 percent more likely to experience at least one cardiovascular disease event, and those with intermediate physical function scores had a 25 percent higher risk of having at least one cardiovascular disease event.
The association between physical function and cardiovascular disease remained after taking into account traditional cardiovascular disease risk factors such as age, high blood pressure, high cholesterol, and diabetes.
The physical function score contributed to the risk prediction of cardiovascular disease outcomes beyond traditional cardiovascular risk factors, regardless of whether individuals had a history of cardiovascular disease or were healthy.
"Our findings highlight the value of assessing the physical function level of older adults in clinical practice," says study lead author Xiao Hu, MHS, a research data coordinator in the department of epidemiology at the Johns Hopkins Bloomberg School of Public Health. "In addition to heart health, older adults are at higher risk for falls and disability. The assessment of physical function may also inform the risk of these concerning conditions in older adults."
With falls being a major health threat in later years, what prevention steps are helpful? A 2022 American Heart Association scientific statement titles "Preventing and managing falls in adults with cardiovascular disease" advises medication adjustments, reassessing treatment plans, considering non-drug treatment options, and properly managing heart rhythm disorders.
It's never too soon (or too late) to start working on physical function. Talk to your doctor about balance exercises, yoga, tai chi, and other approaches that can help.
Get More Recipes In Your Inbox!