Cuban Chicken with Mango Salsa and Olive Oil Lemon Curd Recipes, Spotlight on Calamansi Vinegar and Vinegar as Home Remedy
Vinegar Essentials, Part IV: Calamansi Vinegar
My goals in introducing you to craft vinegars are to elevate your cooking and delight your palate. This newsletter's featured vinegar is also one that will completely surprise you: calamansi vinegar. You may never have heard of it, much less experienced it, but the bouquet and taste are exquisite. And you may find yourself reaching for it whenever lemon is called for. To show you just how versatile it is, enjoy these two recipes, the first a main dish and the second a dessert!
Cuban Chicken with Mango Salsa
Mojo Chicken With Avocado & Mango Salsa

The following recipe features a marinade of mojo, the Cuban classic built on a base of olive oil, citrus, and garlic. I like to double the salsa ingredients to have some as a dip for chips or for another dish the next day.

Ingredients

For the marinade:

1 teaspoon ground cumin
4 garlic cloves, crushed
1 jalapeño, seeded and chopped
1/4 teaspoon coarse salt
3 tablespoons extra virgin olive oil
3 tablespoons fresh lime juice
3 tablespoons fresh orange juice
2 tablespoons gourmet vinegar
3 pounds skinless chicken thighs

For the salsa:

2 tablespoons extra virgin olive oil
2 tablespoons gourmet vinegar
1/4 cup fresh orange juice
2 teaspoons orange zest
2 teaspoons lime zest
1 teaspoon honey
1 teaspoon soy sauce
4 tablespoons butter, cubed
2 ripe mangos, peeled, pitted, and diced
2 ripe avocados, peeled, pitted, and diced
3 tablespoons chopped fresh cilantro

Directions

Step 1

Marinate the chicken: In a food processor, pulse the cumin, garlic, jalapeño, and salt into a paste, and then drizzle in the olive oil, the juices, and vinegar. Place the chicken in a large bowl, pour in the marinade, rotate it to distribute the marinade, and cover. Refrigerate for 3 hours or overnight.

Step 2

An hour before you're ready to grill the chicken, prepare the salsa. In a medium saucepan, whisk the oil, vinegar, juice, zests, honey, and soy sauce and bring to a boil. Lower the heat and simmer until reduced by half. Remove from the heat and whisk in the butter. Place the mangos and avocados in a bowl and drizzle with the reduced sauce. Gently fold to coat the fruits, and then sprinkle with the cilantro; set aside.

Step 3

Grill the chicken until it reaches an internal temperature of 165°F. Transfer to a platter and spoon on half the salsa, serving the rest on the side.

Yields 4-6 servings.
Olive Oil Lemon Curd
Olive Oil Lemon Curd

Extra virgin olive oil gives classic lemon curd all the silkiness of butter without the saturated fat. It's delicious spooned over Greek yogurt and topped with berries—serve it in a champagne glass for an indulgent yet good-for-you dessert. You can also use it to make a lemon tart—fill a baked and cooled 8″ tart shell with the chilled curd, and top with dollops of whipped cream.

Ingredients

3 large or 5 small lemons
2 large eggs, plus 1 yolk
10 tablespoons sugar
2 tablespoons cornstarch
½ teaspoon vanilla paste
Pinch of sea salt
2 tablespoons mild extra virgin olive oil

Directions

Step 1

Rinse the lemons, dry them thoroughly, and then zest them with a microplane grater. You should have a generous tablespoon of zest. Juice the lemons. You should have a generous cup of juice. Some pulp is fine to include, but remove any seeds.

Step 2

In a heavy-bottomed saucepan, use a silicone whisk to blend the eggs thoroughly, and then whisk in one ingredient at a time in this order: sugar, cornstarch, lemon juice and zest, vanilla, and salt—this will give you the silkiest results without needing to strain the mixture after cooking.

Step 3

Place the pan over medium heat and continue to whisk as you bring the mixture to a very low boil. Cook for two minutes (this activates the cornstarch), lowering the heat if necessary to prevent a rapid boil. The curd should be thick enough to coat the whisk.

Step 4

Off the heat, slowly whisk in the olive oil until it's completely blended in. Pour the curd into a glass pitcher or jar and allow it to come to room temperature before covering and placing it in the fridge to thicken further.

Yields 1-¾ cups.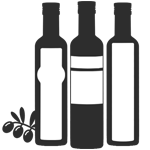 Spotlight on Calamansi Vinegar
A taste sensation unlike any other
Just what is a calamansi? It's a citrus fruit often described as a cross between a kumquat and a mandarin orange, though its taste makes me think of exotic yuzu enhanced with a blend of traditional citrus—orange, lemon, and lime. Which of these fruits a calamansi's skin color most resembles is an indication of ripeness: Green is underripe, yellow is ripe, and orange is overripe. Also called a calamondin or Philippine lime (where it's now primarily grown), the calamansi is native to many countries in Southeast and East Asia, such as Indonesia and (southern) China, and it's a staple of many cuisines in these regions.
If you've never even heard of calamansi the fruit, much less tasted calamansi the vinegar, get ready to experience an explosion of flavor in your mouth! It's fresh, dynamic, and versatile, and made with the same passion that guides master vinegar vintners. The recipe for the calamansi vinegar in my collection blends fruit pulp with brandy vinegar and pure cane sugar, which both preserve and further enhance the fruit's intense and unique flavor while imparting just the right note of sweetness. The fruit is sourced through a partner program in the Philippines that ensures a fair price for small farmers and also supports various school projects for children. The cane sugar is also Fair Trade.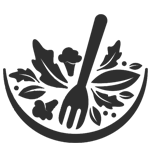 Food Pairings
Enjoying calamansi vinegar
Use it in sweet or savory recipes and in Asian and other ethnic dishes. Drizzle it over seafood dishes, like ceviche and tuna tataki; crudo; vegetable and grain salads; greens (raw or cooked); and roasted vegetables. It's excellent in a marinade for fish and as a finish for chicken piccata and other recipes with a lemon sauce. Swap it for lemon juice in aioli and homemade mayo and for lime juice in guacamole and salsas. It enhances citrus-based desserts, from a granita to a curd-filled tart, and alcoholic and non-alcoholic drinks—try a cooler of crushed ice, raspberry purée, and sparkling water or wine. Add it to your favorite caramel recipe, and mix it with honey before drizzling over pound cake or ginger ice cream.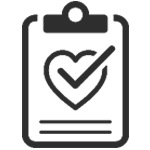 Healthy Kitchen Nugget
What's old is new again
With the current popularity of vinegar, it's easy to forget that it has been around for 10,000 years, not only as a condiment but also as a means of pickling and preserving other foods. Another way it was used back then, as it is now, is as a home remedy—recognized by none other than Hippocrates, the "Father of Medicine." Over the centuries, vinegar has served as a digestif (often in the form of a drink diluted with water) and was thought to protect liver health, heal wounds, and combat sore throats, fever, and even hair loss. It took the great microbiologist Louis Pasteur to fully unravel the mystery of acetic fermentation and identify key microbes so that vinegar could be crafted safely as well as deliciously! Recently, vinegar has become a popular ingredient in craft cocktails—what a fun way to tap into its potential healthful properties.
Get More Recipes In Your Inbox!