Vinaigre de Banyuls Red Wine & Olive Oil Vinaigrette and Easy Chimichurri Aioli Recipes, Spotlight on Red Wine Vinegar and My Two Favorite Ways to Cook with Red Wine Vinegar
Vinegar Essentials, Part III: Red Wine Vinegar
From the moment I introduced my Fresh-Pressed Olive Oils, I was asked about the right vinegar to pair them with. I believe in having a full collection of vinegars, from sweet to tart, because this enables you to match the right one to a recipe. One of my favorites is red wine vinegar, and vinaigrette is just the tip of the culinary iceberg when it comes to dishes that it will enhance. To show you what I mean, I'm sharing two very different recipes along with red wine vinegar's intriguing history.
Red Wine & Olive Oil Vinaigrette
Red Wine Vinaigrette

Simple and superb! This sweet and tangy sauce is great on ribs as well as roast chicken—and it makes a terrific topping for your favorite style of burger!

Ingredients

1 tablespoon red wine vinegar, such as Vinaigre de Banyuls
1 teaspoon Dijon mustard
1 teaspoon honey
1/8 teaspoon coarse salt, plus more to taste
1/2 small garlic clove, peeled and minced
1/4 cup extra virgin olive oil
Freshly ground black pepper to taste

Directions

Step 1

In a medium mixing bowl, whisk together the vinegar, mustard, honey, the 1/8 teaspoon of salt, and garlic.

Step 2

Gradually whisk in the olive oil until the dressing is emulsified. Season to taste with black pepper and more salt.

Yields about 1/3 cup
Easy Chimichurri Aioli
Chimichurri Aioli

This olive-oil based recipe turns chimichurri into an aioli, a highly flavored, garlicky mayonnaise. It's great as a veggie dip, a condiment, and even a dressing for cold pasta salad.

Ingredients

1/4 cup best quality prepared mayonnaise
1 clove garlic, peeled and coarsely chopped
2 tablespoons fresh cilantro leaves
2 tablespoons fresh flat-leaf parsley leaves
1 tablespoon red wine vinegar, such as Vinaigre de Banyuls, plus more to taste 
1/2 teaspoon dried oregano 
1/4 teaspoon crushed red pepper flakes 
1/4 teaspoon coarse salt, or more to taste
1/4 teaspoon freshly ground black pepper
2 tablespoons extra virgin olive oil 

Directions

Step 1

Combine everything except the olive oil in the bowl of a food processor and process until the garlic and herbs are finely chopped. 

Step 2

With the motor running, slowly drizzle the oil through the feed tube until the mixture is smooth. 

Step 3

Taste, adding more vinegar or salt as needed. If the mixture is too thick, add a few drops of water and process for a few seconds. Cover and refrigerate until ready to serve. 

Yields about a 1/2 cup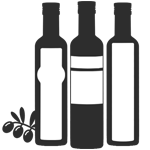 Spotlight on Red Wine Vinegar
The finest vinegar comes from the finest grapes
The history of red wine vinegar dates back to Roman times, but it was arguably the French who made it a culinary staple when, as legend has it, wine abandoned in the area of Orléans turned to vinegar on its own. The city became the de facto vinegar capital of France, and the Orléans method of barrel-aging was adopted around the world. But the story did not stop there.
Travel about 475 miles south to Banyuls-sur-Mer, one the western side of the Mediterranean, the birthplace of spectacular red wines and of the spectacular red wine vinegar called Vinaigre de Banyuls. This is where the Pyrénées mountain range meets the sea, where groves are planted in terraces on slopes, going from the seaside inland to the base of valleys. This approach maximizes what little rain the region gets. Even more awe-inspiring, these vineyards have existed for more than 2,600 years, from the time of the Phoenicians. Over the course of centuries, the Greeks, the Celts, and the Romans added their knowhow to the way the grapes were cultivated, passing down their secrets from generation to generation. In the 13th century, the Knights Templar arrived and introduced outdoor barrel aging to the wine-making process to impart even greater aromatic richness. It's the combination of long aging outdoors and then indoors that helps give character to Banyuls wines and, in turn, to their vinegars.
Similar to the Italian designation accorded to Modena, this region has been granted the French certification of appellation d'origine contrôlée (AOC) or controlled designation of origin. Growers must follow set standards designed to ensure their grapes will have certain unique characteristics based on terroir, the French term that comes from the word terre, or land. It's used to describe the impact on a crop—most often grapes—of the climate and temperature, the soil and topography, other environmental conditions, and farming techniques. For wine in general, these elements all greatly, and often uniquely, impact aroma and flavor. For Banyuls in particular, both the wine and the vinegar made from it, the terroir imparts a distinctive sweetness.
To create the Vinaigre de Banyuls included in my new vinegar collection, naturally sweet Banyuls wine is first slowly aged under the hot Mediterranean sun for three years in barrels the French call demi-muids. Then comes the acetification process—when the mother is added to the wine to turn it into vinegar. The resulting vinegar is then aged for two more years in small French oak barrels in the vinegar cellar to achieve its perfect aromatic palette.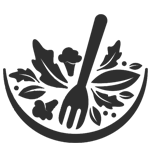 Food Pairings
Enjoying red wine vinegar
Red wine vinegar enhances seasonal mixed greens and salads with fruits or with Roquefort and other blue cheeses; warm potato salad; grilled vegetables; cooked greens like kale; and assorted melons. Use it in a vinaigrette to dress antipasto to balance the fattiness of the meats, salade Niçoise, and a Lyonnaise-inspired salad with lardons, frisée, and eggs. It also brightens braises and stews, and is great for quick pickled onions or other vegetables.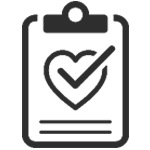 Healthy Kitchen Nugget
Versatile vinegar
Vinegar is exceptional in so much more than salads. Here are two of my favorite ways to cook with red wine vinegar:
Deglazing. Use vinegar instead of (or even in addition to) wine to deglaze a pan and turn the fond—those dark, flavorful bits that collect on the bottom—into a rich and quick sauce.
Marinating. Because vinegar is acidic, it helps break down and tenderize protein fibers for juicier grilled meat.
Get More Recipes In Your Inbox!