Sweet and Spicy Brussels Sprouts and Roasted Cinnamon Sweet Potato Recipes, Spotlight on Purple Potatoes and Sweet Spices for Savory Dishes
Thanksgiving sides really make the meal. I love tasting a little bit of this and a little bit of that, filling my plate with as many different foods as it will hold. When I'm doing the cooking, I like to go bold, as you'll see from my twists on Brussels sprouts and sweet potatoes. They'll become favorites at your gatherings, as they are at mine! I'm also sharing some food for thought on exercise—great fuel for your dinner table conversation. 
Sweet and Spicy Brussels Sprouts
Sweet and Spicy Brussels Sprouts

This variation on Kung Pao sauce has a surprising kick.

Ingredients

1 pound Brussels sprouts, trimmed and cut in half lengthwise
3 tablespoons extra virgin olive oil
1 teaspoon each sea salt and freshly ground black pepper
3–4 tablespoons chili garlic sauce, depending on your preference
4 tablespoons rice wine
4 tablespoons soy sauce
6 tablespoons brown sugar
½ cup unsalted, roasted peanuts

Directions

Step 1

Preheat your oven to 425°F. Place the Brussels sprouts on a rimmed baking sheet, toss with the olive oil, and season with salt and pepper. Roast, turning once, until tender and lightly browned on the edges, 20 to 25 minutes.

Step 2

While the Brussels sprouts are roasting, prepare the sauce. In a medium saucepan, stir together the chili garlic sauce, rice wine, soy sauce, and brown sugar and heat through.

Step 3

When the Brussels sprouts are cooked, transfer them to a large bowl, toss with the sauce, and top with the peanuts.

Yields 4-6 servings
Roasted Cinnamon Sweets
Roasted Cinnamon Sweet Potatoes

Skip the "fluff" and let the potatoes be the star of this dish—they turn crispy outside while staying creamy inside.

Ingredients

8 unpeeled sweet potatoes, about 3 pounds, cut into small cubes
¼ cup extra-virgin olive oil, plus more for drizzling
¼ cup honey
1 teaspoon ground cinnamon
Pinch of salt

Directions

Step 1

Preheat your oven to 425°F and line a baking sheet with parchment paper. Place the potatoes on the parchment and toss with the rest of the ingredients.

Step 2

Spread them out into a single layer and roast until the centers are tender when pierced with the tip of a knife, about 40 minutes, depending on your oven.

Step 3

Flip them over once at the midway point.

Yields 6-8 servings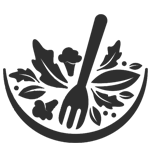 Healthy Ingredient Spotlight
The Power of Purple
Ready to really shake things up this Thanksgiving? Try exotic purple sweet potatoes, now readily available at many markets. Murasaki sweet potatoes, also known as Japanese sweet potatoes, are dark purple on the outside with white flesh. Hawaiian sweet potatoes, also known as Okinawan, are the reverse with a whitish peel and purple interior. Charleston purple yams are also an intense purple inside, with a light-brown peel. Besides serving up great taste, these potatoes are chock-full of healthful antioxidants, the source of their deep pigmentation.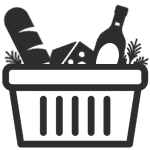 Healthy Kitchen Nugget
Spice So Nice
Sweet spices like cinnamon, nutmeg, and allspice can add great flavor to savory dishes and allow you to cut down on sugar, so don't save them for your pumpkin spice lattes! While you already know that a Microplane is great for grating nutmeg, it also works on stick cinnamon, creating light shavings rather than a powder.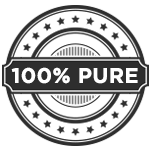 For Your Best Health
The Truth About Nondairy Milks
"Plant-based milk alternatives have been growing in popularity, but there's not a lot known about the mineral content of these products, especially in the US," says Ben Redan, PhD, research chemist at the FDA and principal investigator of a research project that analyzed dozens of milk alternatives for their mineral content. "Although they can be voluntarily declared, from a regulatory perspective, these minerals are not always required to be on the Nutrition Facts label."
Dr. Redan did the study with Lauren Jackson, PhD, his colleague at the Institute for Food Safety and Health, a research consortium that includes the Illinois Institute of Technology, the FDA and the food industry. They decided to measure the amount of four essential minerals—magnesium, phosphorus, zinc, and selenium—in plant-based milk alternatives. "Essential" means that the body can't make them on its own, and we must get them from our diet. All four are found in dairy milk, so it's important to know if you're missing out when making the switch to nondairy alternatives.
Drs. Redan and Jackson analyzed 85 plant-based beverages in all, each made from a single base ingredient such as almond, cashew, coconut, hemp, oat, pea, rice, or soy. Using a technique called inductively coupled-mass spectrometry to quantify the minerals along with statistical analyses, they found that mineral content varied significantly across different product types and between brands of the same type of product. Only pea- and soy-based drinks had higher levels of the four essential minerals than cow's milk, with pea-based drinks containing about 50% more phosphorus, zinc, and selenium. On average, the soy drinks had the highest amounts of magnesium.
"These plant-based milk alternatives could be important sources of these micronutrients if you're trying to reach the recommended dietary allowances for them," Dr. Redan says. "That's why these data points are important to get out to the public." The findings were presented at the fall meeting of the American Chemical Society.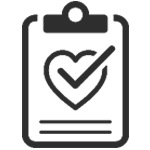 Fitness Flash
The Value of Variety
New findings on leisure-time activities from the NIH-AARP Diet and Health Study underscore the importance of engaging in activities that you enjoy and will stick with. The study, led by researchers at the National Cancer Institute, looked at questionnaires filled out by 272,550 adults between the ages of 59 and 82 to determine whether participating in equivalent amounts of seven different exercise and recreational activities—running, cycling, swimming, other aerobic exercise, racquet sports, golf, and walking for exercise—was associated with a lowered risk of death.
They found that achieving the recommended amount of physical activity per week—2.5 to 5 hours at moderate intensity or 1.25 to 2.5 hours at vigorous intensity—through any combination of these activities was associated with a 13 percent lower risk of death from any cause compared to not participating in any of the activities studied. When they looked at the role of each activity individually, playing racquet sports was associated with a 16 percent reduction in risk and running with a 15 percent reduction. However, all the activities were linked with lower risks of death. Even people who did some recreational activity, though less than the recommended amount, had a 5 percent reduction in risk of death than those who did not participate in any of them at all.
In terms of a lower risk of death from cardiovascular disease, playing racquet sports was associated with the greatest reduction at 27 percent, while running was associated with the greatest reduction in risk of cancer death at 19 percent. The findings were published in JAMA Network Open.
Get More Recipes In Your Inbox!