Herb-Crusted Grilled Salmon Recipe, Spotlight on Salmon, Food Processors, Embracing Down Time, and Going the Distance with Exercise
With herb gardens in maximum bloom, now is the perfect time for one of my favorite grilled fish recipes—tons of flavor with a quick prep. How to use the time not spent in the kitchen? You might consider testing out the findings of two fascinating studies. One showed that making a point of spending idle time—doing nothing—is a great way to get creative juices flowing, while the other suggests devoting some time to daily physical exercise to keep your brain sharp.
Herb-Crusted Grilled Salmon
Herb-Crusted Grilled Salmon

In a hurry for dinner? This fresh herb crust takes just a few minutes to make and there's no marinating time required. I like to use salmon filet rather than steaks because they're almost bone free, but select the freshest cut available at the store.

Ingredients

3 tablespoons extra virgin olive oil, plus more for the grill rack
1-1/2- to 2-pound salmon filet
2 cups loosely packed fresh mixed herbs including parsley, dill, and basil
4 garlic cloves, peeled
2 tablespoons fresh lemon juice
1/2 teaspoon each coarse sea salt and freshly ground black pepper

Directions

Step 1

Check the salmon for any hidden bones and pull them out with a pair of kitchen tweezers. Place the filet skin side down on an oiled grill rack. Set up your grill for direct heat.

Step 2

Place the herbs and garlic in a food processor and run until finely chopped. Add the lemon juice and pulse briefly. With the machine running, drizzle in the olive oil and process until you get a paste.

Step 3

Use a spatula or your fingers to spread the herb mixture over the salmon. Grill until the flesh is firm and opaque, between 5 and 10 minutes depending on thickness; it should reach 145°F on an instant read thermometer.

Yields 4-6 servings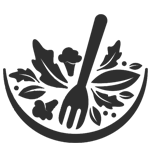 Healthy Ingredient Spotlight
The Benefits of Salmon
When it comes to the healthiest fish varieties, salmon is at the top of every list, thanks to its healthy omega-3 fatty acids; vitamins B3, B5, B6, B12, D, and E; and the minerals selenium and potassium—all contribute in different ways to boosting heart and brain health and combatting inflammation and cognitive decline. According to experts at the Cleveland Clinic, when possible, it's better to eat wild salmon for a number of reasons—environmental concerns, lower risk of contamination, and higher omega-3 fatty acid content, to name three. Both wild and farmed salmon have low levels of mercury, PCBs, and other contaminants.
Because of depletion, only farm-raised Atlantic salmon is sold in US seafood markets—commercial fishing is prohibited. Farm-raised salmon from Norway is often an excellent choice because it's raised in its natural habitat. If you buy farm-raised salmon, look for responsibly sourced fish certified by a third-party organization like the Aquaculture Stewardship Council. Numerous species of Pacific salmon are available wild, such as chinook, sockeye, and coho. You might be surprised to know that Costco sells wild-caught salmon at reasonable prices.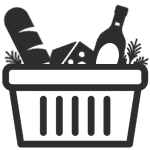 Quick Kitchen Nugget
Let Your Food Processor Do Its Job
If you have a food processor, there's no need to pre-chop small ingredients like herbs, garlic cloves, and ginger chunks by hand when they're part of a recipe that's made in the processor. Just give herbs a quick rinse and a pat dry with a paper towel and peel garlic and ginger before tossing them into the work bowl, then let the machine chop them before adding in your other ingredients. Larger and/or harder foods, like onions, can be quartered first to get more even mincing in the machine.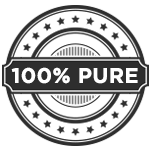 For Your Best Health
Embrace Down Time
Ever wonder what jump-starts creativity? For some people, it's doing nothing at all. According to a University of Arizona study, creative people are more likely to make the most of their down time during a typical day by exploring their mind—this so-called idle time is especially fruitful because, often, one idea leads to another.
History is filled with anecdotes of famous scientists, artists, and philosophers who enjoyed being alone with their thoughts, and those people often generated some of their best ideas during idle time, says Jessica Andrews-Hanna, PhD, an associate professor in the school's Department of Psychology and senior author of the paper. "In today's busy and digitally connected society, time to be alone with one's thoughts without distraction may be becoming a rare commodity," she adds.
Dr. Andrews-Hanna and her colleagues set out to research how thoughts naturally arise and unfold over time in unprompted contexts. They divided their study into two parts. First, they asked each of 81 participants to sit alone in a room for 10 minutes without any access to digital devices and, without any prompts, asked them to voice their thoughts aloud in real time. The recorded files were then transcribed and analyzed.
The researchers assessed the participants' creativity through a divergent thinking test, a lab-based verbal test that measures a person's ability to think outside the box. Participants who performed well had thoughts that flowed freely and were associated with one another, often indicated by phrases such as this reminds me of or speaking of which. "While many participants had a tendency to jump between seemingly unrelated thoughts, creative individuals showed signs of thinking more associatively," says Quentin Raffaeli, lead study author.
They also found that creative people were more engaged in their thoughts when they were left alone without distractions like a cell phone. "Creative people rated themselves as being less bored, even over those 10 minutes. They also spoke more words overall, which indicated that their thoughts were more likely to move freely," Dr. Andrews-Hanna says.
The second part of the study was in the context of a much larger span of time, the COVID-19 pandemic, when many people were alone with their thoughts more often. Over 2,600 adults answered questions through a smartphone app called Mind Window, developed by Dr. Andrews-Hanna and her graduate student Eric Andrews. Participants who self-identified as being creative reported being less bored during the pandemic. "As we become more overworked, overscheduled, and addicted to our digital devices, I think we need to do a better job in our homes, our workplaces, and our schools to cultivate time to simply relax with our thoughts," Dr. Andrews-Hanna says.
The researchers are continuing their work using the Mind Window app. They encourage people to download and use it to help scientists understand how people across the world think in their everyday lives. "Understanding why different people think the way they do may lead to promising interventions to improve health and well-being," Dr. Andrews-Hanna says.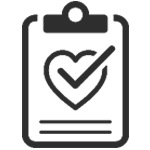 Fitness Flash
Exercise: Going the Distance
A study done at Florida Atlantic University (FAU) and CINVESTAV in Mexico City, Mexico, provides novel insight into the benefits of exercise, which should motivate us to keep moving throughout our lifetime, especially during middle age. Building on the knowledge that long-term exercise profoundly benefits the aging brain, the researchers wanted to better understand how it helps prevent the decline in memory function related to aging.
Among the first structures of the brain affected by aging are the hippocampus and adjacent cortices, areas essential for learning and memory. Deficits in cognitive ability are associated with reduced hippocampal volume and degradation of synaptic connectivity between the hippocampus and the perirhinal-entorhinal cortex. Increasing evidence indicates that exercise benefits brain function: physical activity can delay or prevent these structural and functional reductions in older adults.
For the study, researchers analyzed the effects of long-term running on a network of new hippocampal neurons generated in young adult mice, at middle age. Using special tracing technology, they were able to show that running throughout mouse middle age kept those adult-born neurons wired.
"Long-term exercise profoundly benefits the aging brain and may prevent aging-related memory function decline by increasing the survival and modifying the network of the adult-born neurons born during early adulthood, and thereby facilitating their participation in cognitive processes," said Henriette van Praag, PhD, corresponding author, an associate professor of biomedical science in FAU's Schmidt College of Medicine and a member of the FAU Stiles-Nicholson Brain Institute.
"Long-term running may enhance pattern separation ability, our ability to distinguish between highly similar events and stimuli, a behavior closely linked to adult neurogenesis, which is among the first to display deficits indicative of age-related memory decline," said Carmen Vivar, PhD, corresponding author, Department of Physiology, Biophysics and Neuroscience, Centro de Investigacion y de Estudios Avanzados del IPN in Mexico. "Our study provides insight as to how chronic exercise, beginning in young adulthood and continuing throughout middle age, helps maintain memory function during aging, emphasizing the relevance of including exercise in our daily lives."
Get More Recipes In Your Inbox!