From sun-drenched, food-obsessed Spain to your table! Three alluring extra virgin olive oils have been rushed to you at their peak!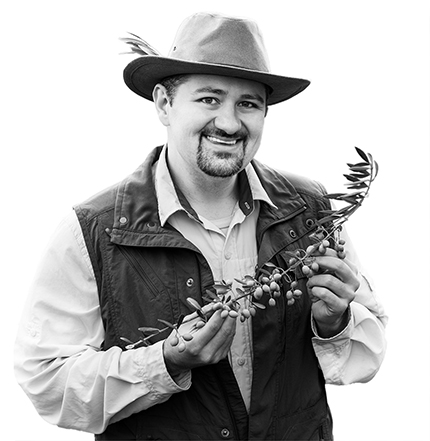 These charismatic Andalusian oils, bursting with healthful antioxidants, will bring vibrant and enticing flavors to your spring menus.
All come from award-winning artisanal producers.
All are Club exclusives and are available nowhere else.
As always, all have been certified by an independent lab to be 100 percent extra virgin.
---
As I started to write this report, I found myself daydreaming that I was at one of the quick-stop ventas (diners) attached to gas stations along the byways of southern Spain, munching on Marcona almonds drizzled with olive oil and sprinkled with sea salt. Then I was thinking of velvety jamón Ibérico, delectable grilled artichoke hearts, and savory torta española, all splashed with vibrant, herbaceous, fresh-pressed Spanish extra virgin olive oil.
Of Pandemics and Peninsulas
If, as poet T. S. Eliot wrote, some people measure out their life in coffee spoons, I measure mine in memorable meals during olive oil hunts. With the ongoing global pandemic, though, your Olive Oil Hunter has now spent a full year stateside—missing the people, places, and collaborative discoveries that I am devoted to sharing with you. My mission has never wavered, however, and this quarter, my quest involved providing Club Members with the finest, most flavorful oils from Spain.
The ancient Greeks named it Iberia, the fist-shaped peninsula comprising Spain and Portugal. Olive trees, first introduced by the Phoenicians and Greeks, have thrived in the sunny, dry climate for thousands of years. The ancient Romans greatly expanded olive cultivation in the region, which they renamed Hispania, to feed the Roman Empire's enormous appetite for olive oil.
Today, Spain reigns as the world's largest producer of olive oil. The southern province of Jaén, approximately the size of Connecticut, produces almost 50 percent of the world's supply. This year, Jaén's output was more than that of Italy, Greece, and Portugal combined. As I've quipped, though, most of that is bulk oil I wouldn't allow on my table—unless it were in a lamp. I work with only a very select few of Spain's finest producers.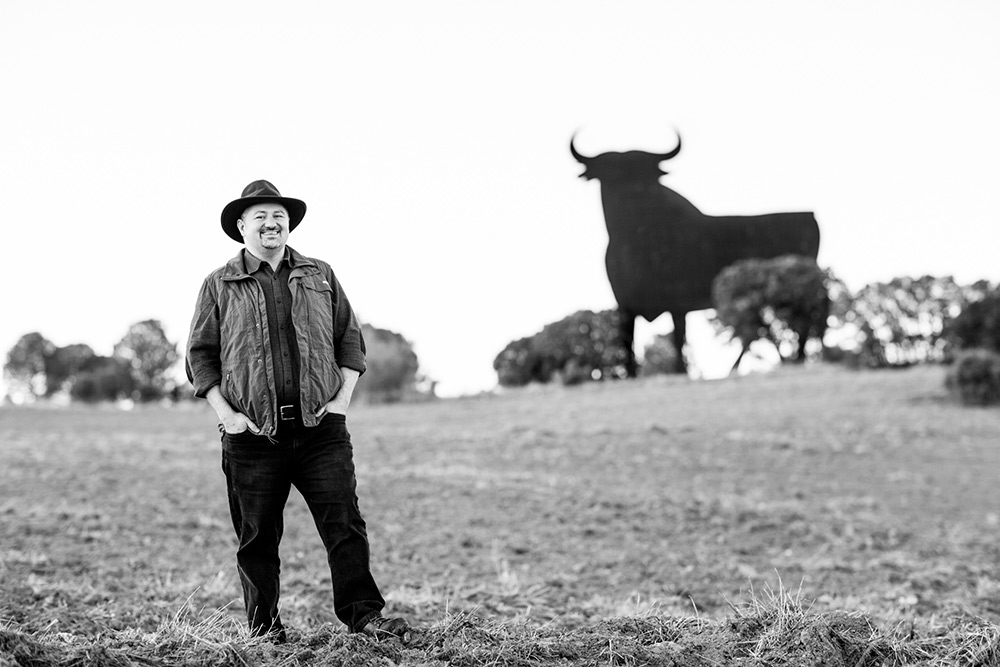 The Ultra-Premium Pioneers
About 15 years ago, a handful of quality-minded olive oil producers in Spain turned their sights to excellent artisanal EVOO, with a focus on local varietals, high polyphenol content, and extraordinary flavor. In the ensuing years, these pioneers—who represent only about 1 to 2 percent of Spanish producers—have shifted the landscape of Spanish olive oil, creating some of the most exquisite oils in the world as well as demand for them. The rise of premium EVOO has coincided with the experimental gastronomy of virtuoso Spanish chefs such as Ferran Adrià (of the late great restaurant elBulli), who champion exquisite food-and-oil pairings.
I am proud to have been scouting for fresh-pressed EVOO in Spain since 2005. On that trip I met the celebrated producer Francisco "Paco" Vaño of Castillo de Canena, now a cherished friend of the Club. (Learn more about Paco below.) On a recent pandemic-style Zoom call, we reminisced about those early days—back when there was little interest in the caliber of olive oil he aspired to produce. "But you believed in us," he said, bringing a lump to my throat. (I may have needed to turn off my video to brush something from my eye.)
The Merry Band Steps In
The irony of a pandemic is that while our human lives are turned upside down, many other living things—olive trees, for instance—carry on, largely unaffected. Spain anticipated an excellent olive harvest; the challenge for me was how to visit the most promising groves in order to make selections for my Club.
Last quarter, the Pressing Report introduced two of my dearest friends and charter members of the Merry Band of Tasters, Tjeerd Belien and Duccio Morozzo della Rocca. This harvest, Tjeerd, a peripatetic jack of all trades who speaks five languages, was at the ready in a kitted-out motor home, which allowed him to travel and lodge self-sufficiently. Duccio, an internationally renowned olive oil expert based in Rome, met up with Tjeerd in Spain. I trust them both implicitly to channel my palate and preferences.
The years I've spent building relationships with producers and learning specifics about their groves were rewarded. Tjeerd and Duccio overnighted me samples from several of our favorite farms and, intercontinentally, we tinkered with ratios until alighting on this trio of winners. These three exclusive blends are all from award-winning producers who are thrilled to be collaborating with our Club: Finca Gálvez, Aroden, and Castillo de Canena.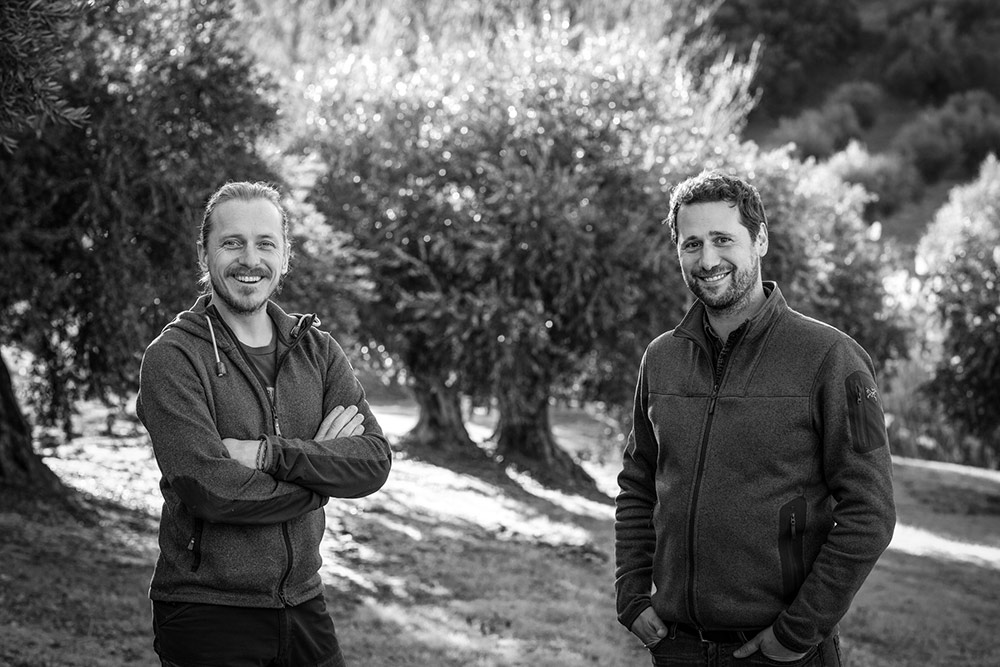 EVOO Connects Us
Tjeerd and Duccio agreed that during this time of isolation, it was especially life affirming to collaborate on something so nourishing and fundamental. Olive oil courses through daily life in Spanish towns—when people hear you are interested in olive oil, they brighten, invariably promising to put you in touch with their cousin or neighbor who grows olives. One of my favorite details from the trip was Tjeerd's description of a talkative priest moonlighting as a cheesemonger, who stopped in periodically to make purchases from the Aroden mill and to chat—his sheep's milk cheese is cured in their olive oil.
I am delighted to have managed a spectacularly successful "remote hunt" to secure the dazzling beauties before you. Two of these combinations are firsts for my Club and for the producers as well. Read on for more insight into the artisans, detailed descriptions of the oils, and tantalizing regionally inspired recipes to enhance your enjoyment of these Spanish masterpieces!
Happy drizzling!


T. J. Robinson
The Olive Oil Hunter®
---
This Quarter's First Selection
Producer: Finca Gálvez, Jaén, Andalusia, Spain
Olive Varieties: Arbequina
Flavor Profile: Mild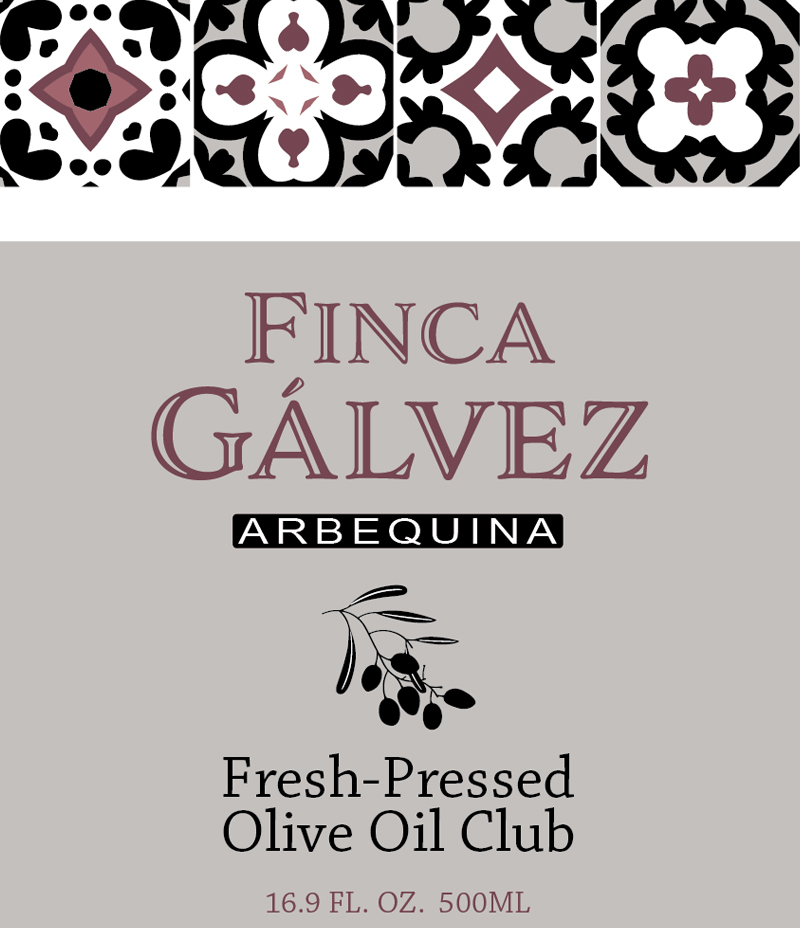 I never dreamed a worldwide pandemic would interrupt my annual trips to the Iberian Peninsula. It did, of course, deepening my appreciation for the enduring relationships I have built in nearly 20 years as the Olive Oil Hunter. With movement often restricted between countries, provinces, and even villages, I'm very thankful that our exclusive Club's needs were anticipated by top producers in my Iberian winners' circle.
Among them is Finca Gálvez, an artisanal producer I've known since 2005. The family owned two olive farms when we met. Since then, it has added to its holdings and now controls nearly 3,000 acres. All are located in the fertile drainage basin of the Rio Guadalquivir ("Great River"), one of Andalusia's most valuable natural resources. It is Spain's only navigable river and supports millions of olive trees—the largest manmade forest in the world—and other flora and fauna.
Until 1999, the Gálvez family made high-quality bricks from the area's red clay. Ironically, that same clay gives brothers José and Andrés an edge in producing ultra-premium olive oil—their goal since their father redirected the clan's energies to agriculture. The densely compacted vermillion earth prevents unrestrained foliage development, sending more resources to the olive fruit and intensifying the oils' flavors and aromas.
Prolonged droughts convinced the brothers to invest in a sophisticated irrigation system a few years ago; it delivers carefully calibrated water rations. (Only about one-third of Spain's olive trees are irrigated, which underscores the Gálvez family's commitment to quality.) They also employ environmentally friendly practices, such as encouraging wildflowers and grasses to flourish between the olive trees. (See the photo on page 5.) Not only is the soil protected from erosion, but the undergrowth helps it retain precious moisture and nutrients while sustaining the area's abundant wildlife.
In fact, this year the family added world-renowned biologist Patricia Cano to the team. She has vast experience working with olive oil producers on multiple continents, and is expected to help Finca Gálvez develop an even more dynamic and integrated approach to the cultivation of olive trees.
Had anything else changed since my last visit? "Every year seems more difficult," sighed Andrés during one of our Zoom conversations. "It was a complicated season for Spain."
Echoing other Andalusian producers, he blamed hot dry weather for suppressing yields. Harvest crews worked during the coolest part of the day—6 a.m. to 11 a.m.—picking and transporting the olives to the modern mill with its state-of-the-art water-cooled systems. Protecting the fruit (and its delicate polyphenols) from heat is a critical step in producing the most healthful, highest-quality olive oil.
Italian master miller Duccio Morozzo della Rocca and Tjeerd Belien—my invaluable agents on the ground—evaluated many samples, and we selected two special Arbequinas to make a unique blend that I'm delighted with. Both oils were harvested from the same grove (albeit at different times), yet presented different profiles. Though it's the mildest oil in this quarter's trio, it is exceptionally well balanced, with intoxicating aromas, ample structure, and provocative flavors.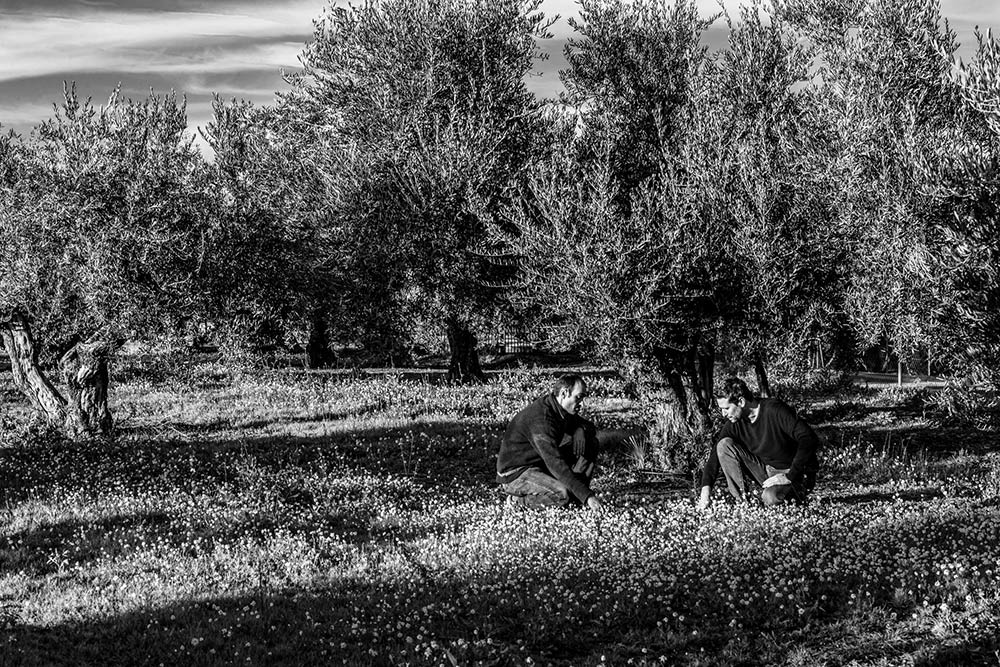 Finca Gálvez is thrilled to once again be chosen for our Club, grateful to be in the hands of in-the-know olive oil aficionados. Despite pandemic-related challenges, the family added nine important awards to its impressive portfolio, all displayed on the wall of their beautiful classroom, which they're hoping to reopen soon. Not only were their oils named among the top 20 in the world for the sixth time by Flos Olei, the authoritative guide to the planet's best extra virgin olive oils, they also won coveted gold medals in the New York International Olive Oil Competition, Olive Japan, and the London International Olive Oil Competition.
I'm beyond grateful for the many talented and dedicated people, like the artisanal producers at Finca Gálvez, who helped me fulfill my obligation to you during the past year, dear Club member—putting the world's finest fresh-pressed olive oil on your table. But I am counting the days until my Merry Band of Tasters and I can resume our rewarding annual harvest trips. I sorely miss the interpersonal connections of the past years. And the food, oh, the food.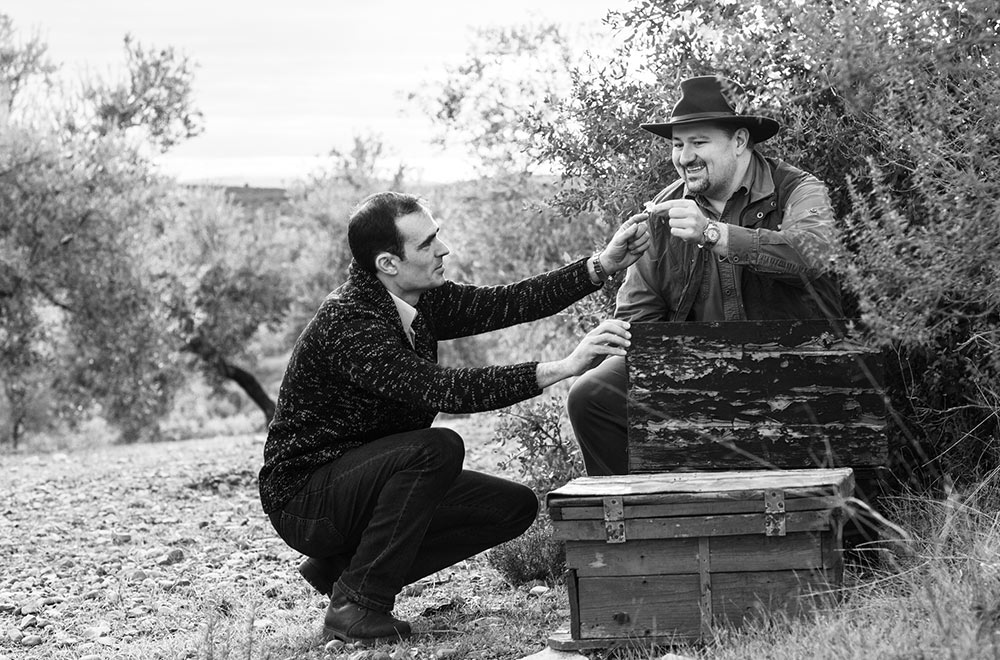 Impressions and Recommended Food Pairings
This blend of two Arbequinas, harvested from the same grove but at different times, has amazing synergy. There's grass and green banana on the nose along with baby spinach, foraged greens, fennel, citrus zest, thyme, hazelnuts, and a honeysuckle-like sweetness with notes of vanilla and baking spices. It blooms on the tongue with the flavors of banana, golden apple, almonds and walnuts, tomato, the mild bitterness of endive, and the tingling heat of fresh ginger and white pepper. A rich mouthfeel with a satisfyingly long finish.
Pair this genial olive oil with scrambled eggs, Spanish tortillas, or omelets; bocadillos (Spanish sandwiches); garbanzo beans or white beans; green salads with tender lettuces and fruit; Iberian or Serrano ham; crudités; roasted Marcona almonds or other nuts; fresh, mild cheeses; lentils, rice, farro, or quinoa; sweet potatoes; cauliflower, asparagus, carrots, broccoli, or fennel; roast chicken or pork; tofu; simple pasta dishes; mild fin fish, scallops, octopus, calamari, or shrimp; melon; and baked goods (like the olive oil cake recipe below).
---
This Quarter's Second Selection
Producer: Cladium, Aroden España, Priego de Córdoba, Andalusia, Spain
Olive Varieties: Hojiblanca, Picuda
Flavor Profile: Medium

Meet Aroden, an award-winning family-owned almazara (olive mill) located in Spain's stunning Sierras Subbéticas National Park.
Acting on a tip, I first became acquainted with Aroden's small but talented team in 2011. I faithfully auditioned their signature oil, Cladium, pressed from the cultivar Hojiblanca, for years before finally selecting it for Club members. I remember well the frisson of excitement that ran through the Aroden offices when the announcement was made; general manager Luis Torres couldn't stop smiling! And though I couldn't deliver the good news in person this year, I saw via Zoom that my selection of Aroden's Cladium for the third year in a row elicited the same genuine, ebullient response.
Hojiblanca ("white leaf") is one of 262 varietals on the Iberian Peninsula. (Its meatiness and high fruit-to-pit ratio makes it a popular table olive, too.) According to legend, Hojiblanca olives were introduced to the region—then called Baetica by the occupying Romans—when a traveling canvas merchant gave a local farmer a cutting of uncertain origin. Despite being planted on a steep slope in calcareous soil, the tender olive tree slip not only survived but thrived. Perhaps, the farmer reasoned, propagations could satisfy Julius Caesar's latest decree—that millions of olive trees be planted to sate Rome's appetite for Hispania's highly-regarded oils. (Historians now credit the Roman Empire with helping modern-day Andalusia, nee Baetica, become the world's largest producer of olive oil.)
Aroden's premium oil, CLADIVM, plays on the Roman connection by using an antique spelling (it swaps a "V" for a "U"). The word "cladium" comes from the sawgrass that grows nearby.
Currently, ownership of the award-winning mill and some 81,400 olive trees is shared by five families. Additional olive fruit is purchased from area farmers who contractually follow Aroden's explicit instructions.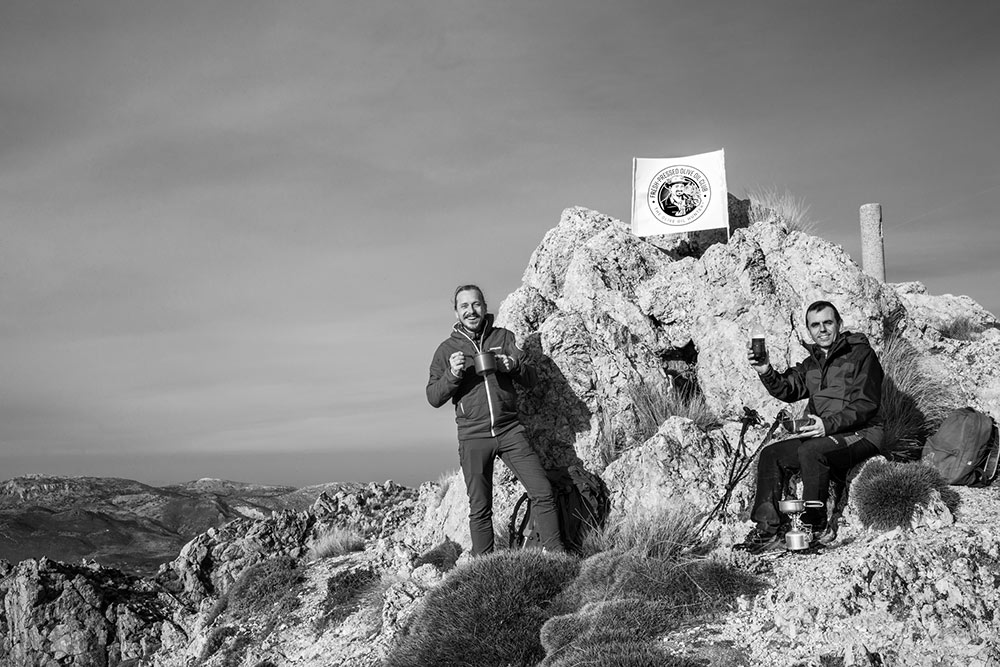 When deemed at the peak of flavor by Luis, the olives are picked during the coolest part of the day, then rushed to the gleaming state-of-the-art mill for pressing under the supervision of master miller Fernando Sánchez. Especially prized is olive fruit grown on the slopes of La Tiñosa, the highest peak in the province, where daily temperature differentials are more extreme. Luis calls La Tiñosa "the Magic Mountain." It's home to peregrine falcons, golden eagles, and more than 70 species of smaller birds. Hike to the top, and your route might be intersected by the shadow of a Griffon vulture; their wingspans can exceed nine feet.
The just-completed season was challenging, Luis noted, due to lack of rainfall during the olives' maturation cycle. As the harvest approached, ill-timed rains threatened the crop, endangering the fruit earmarked for the premium extra virgin olive oil he hoped to press exclusively for my Club members.
So confident was Luis in the quality of the fruit, he mobilized his team for an earlier harvest—my preference anyway. It was a gamble that paid off. My longtime colleagues, master miller Duccio Morozzo and experienced olive oil taster Tjeerd Belien, were impressed with the Hojiblanco samples. The oil could be made even better, Duccio argued, by adding a small amount of Picudo. We determined 90/10 was the perfect ratio between the oils. Luis, it turns out, has great affection for Picudo. He remembers fondly his grandmother's cured Picuda olives and laments that her recipe has been lost.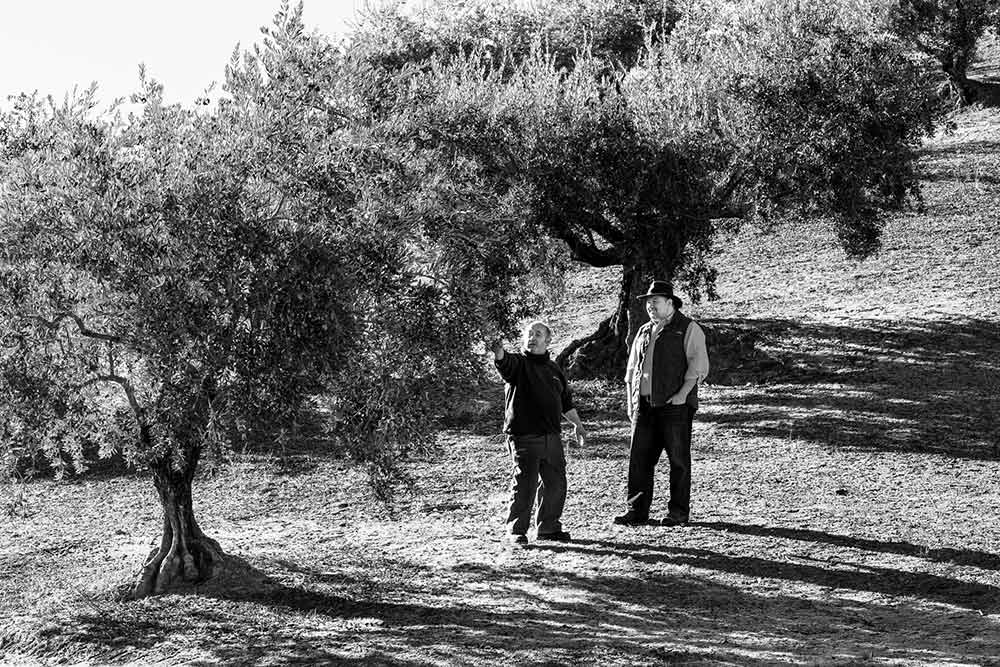 The inclusion of Cladium in the trio of EVOOs sent to Club members meant even more to Aroden this time than it did the previous two years. Pandemic-related obstacles prevented them from selling their oils through normal channels—trade fairs, high-end restaurants, gourmet stores, and the like. So to put their premium olive oil in the hands of Americans like yourself who appreciate its flavors and health benefits is a real coup for this hard-working team.
They showed their gratitude by inviting Duccio and Tjeerd to a sumptuous lunch in the beautiful backyard of Luis's family home. The photos they sent me of the celebration reminded me yet again of the importance of creating and maintaining personal relationships with these passionate artisans. I will be back. In the meantime, enjoy this extraordinary extra virgin olive oil at your own table.
Impressions and Recommended Food Pairings
Hojiblanco, enhanced with a touch of the cultivar Picuda, is a hardy example of Olea europaea. Vegetal and intensely green on the nose, it evokes black kale, wheatgrass, artichoke, celery, tomato leaf, pungent culinary herbs like parsley and basil, and fresh pear. Remarkably well-balanced with perfectly calibrated bitterness. To the taste buds, it delivers tart Granny Smith apple, dark leafy greens, nasturtium, and celery leaves. Notes of spicy black pepper prolong the seductive finish.
This luxurious oil will complement a variety of foods, including salads or braises featuring dark leafy greens; hearty vegetable- or cream-based soups; avocado toast; grilled salmon, tuna, or swordfish; charcuterie; oysters or clams; beef or veal; duck; baked apples or pears; tomato sauce; eggplant; mushrooms; root vegetables; and yogurt or ice cream.
---
This Quarter's Third Selection
Producer: Castillo de Canena, Selección Especial, Jaén, Andalusia, Spain
Olive Varieties: Picual, Arbequina
Flavor Profile: Bold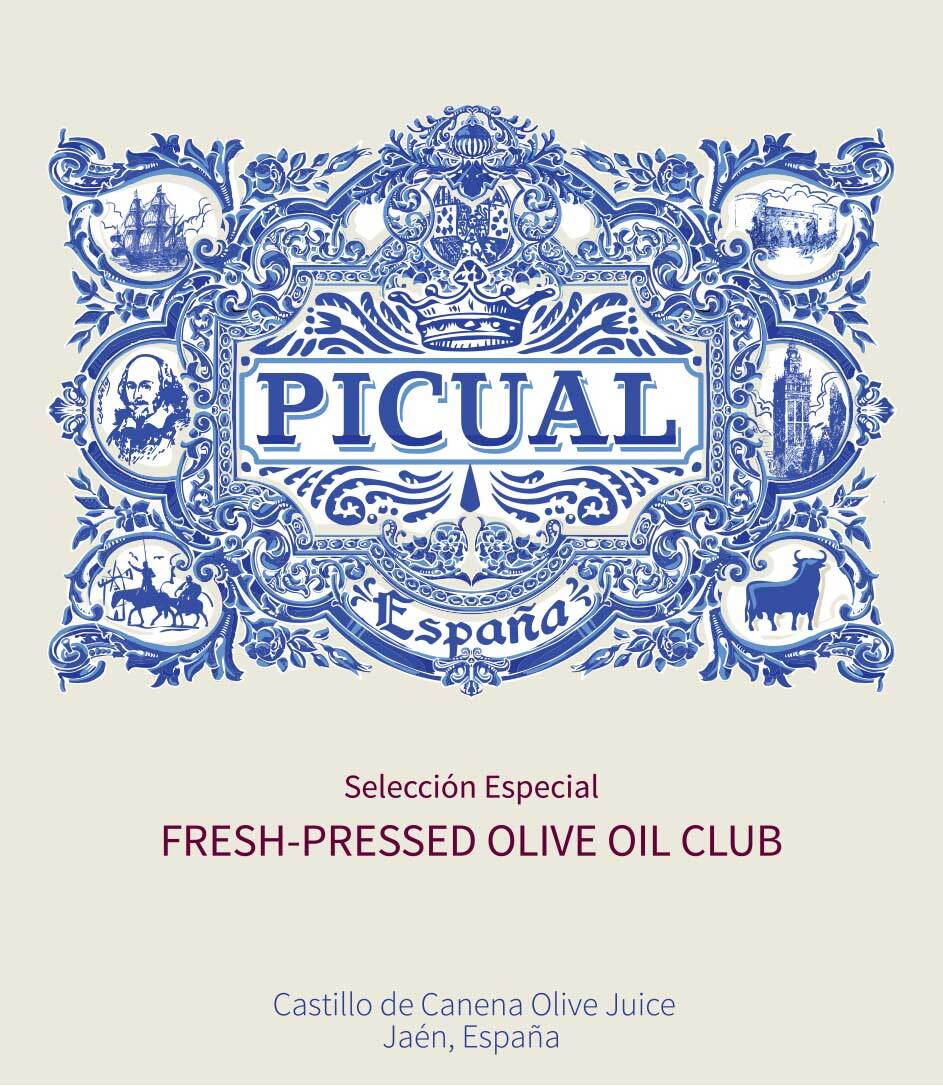 "This term, EVOO, is getting more complex every year," muses Francisco "Paco" Vaño, longtime friend of the Club and the cofounder of Castillo de Canena, designated "Best Olive Oil Company in the World" by Flos Olei in 2016. I met Paco, as he is known to everyone, on my first scouting trip to Spain. At the time, Castillo de Canena was a very young company that had bottled its inaugural batch of premium extra virgin olive oil just two years before, in 2003.
I should note that the Vaño family has owned olive groves in the province of Jaén since 1780. Their mill is named for the family castle (castillo), an elegant 15th-century manor that overlooks the small town of Canena. But make no mistake: Paco's dapper, Old World sensibility belies his 21st-century entrepreneurial savvy and ground-breaking vision.
For almost two decades, Paco and the dedicated team at Castillo de Canena have been at the forefront of the movement for premium quality and innovation in Spanish EVOO. "You have to make a habit of excellence," Paco says. Putting those words into action, as he always does, Paco and his team unveiled a brand-new olive mill just in time for this season's harvest. The structure—white stucco faced with burnished metal that looks like aged wood—is beautifully integrated into the landscape.
Their former mill was housed in a room the size of my Asheville apartment. Incredible, internationally acclaimed feats of oleic magic happened inside that compact space! With the new facilities, the Canena team has more room for experimentation and innovation. There's even a refrigerated receiving chamber at the mill to keep the olives cool as they arrive from the grove.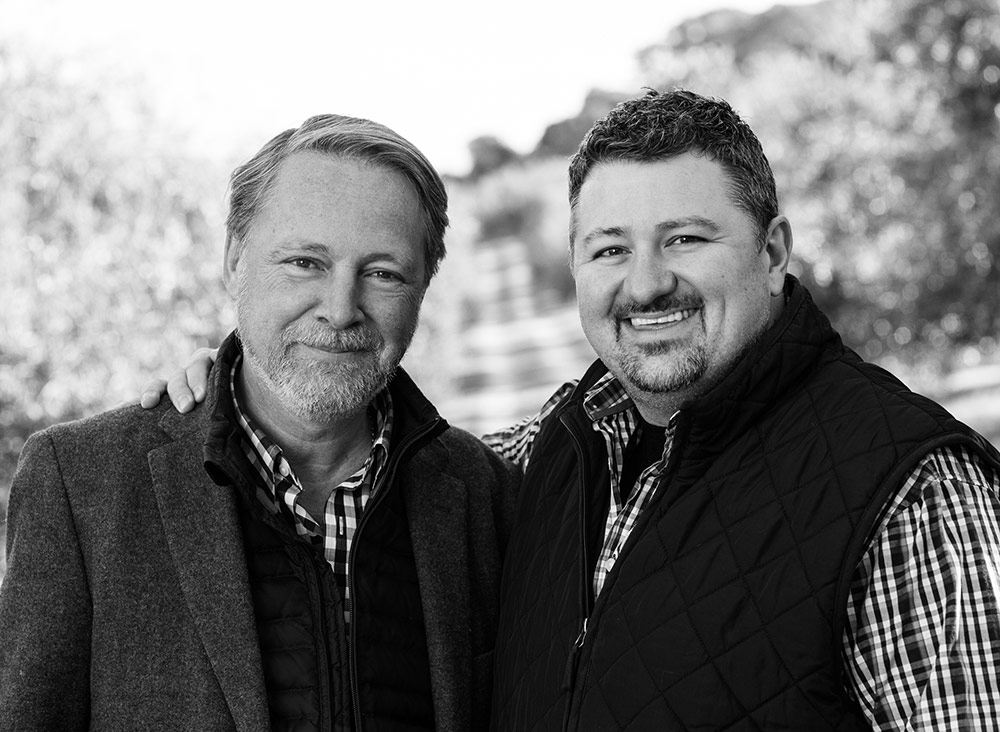 When a forward-thinking artisan like Paco develops a new technique that helps develop greater complexity of flavor and aroma in fresh-pressed olive oil, he may keep the secret briefly—maybe for a season, "to sweep the awards" (said with a wink)—and then he'll share the findings with his peers, to raise everybody up. "It's all about making the region better," Paco says. He views the new mill as an investment in the community for the next generation.
His dedication and care extend to the natural environment as well. Castillo de Canena emphasizes the importance of biodiversity in the grove, which spans 3,700 acres of rolling hills and many different microclimates. Native plants and grasses thrive among the olive trees and sheep munch on the grass. At last count, 117 bird species have been identified. In light of the newly enacted laws that protect birdlife in the region, Paco observes, "That's a great sign—that there are insects, that the birds are able to feed themselves." A flourishing ecosystem, with insects to aerate the soil and pollinate plants, makes for healthier olive trees.
Duccio and Tjeerd reported that the olives were beautiful, with several standout oils as potential Club contenders. In a group tasting over Zoom, I savored the several different pressings of Picual—the varietal is one of my perennial early-harvest favorites from this farm—but found it a bit "short," in olive-oil parlance: excellent but in need of something more to truly blossom. The synergy of olive oil blending never ceases to amaze me: a tiny quantity of Arbequina makes all the difference, endowing the oil with dimension and complexity that go beyond mere addition. Paco has never before combined Picual and Arbequina, and he is delighted. "You created an entirely new sensory profile for Canena!"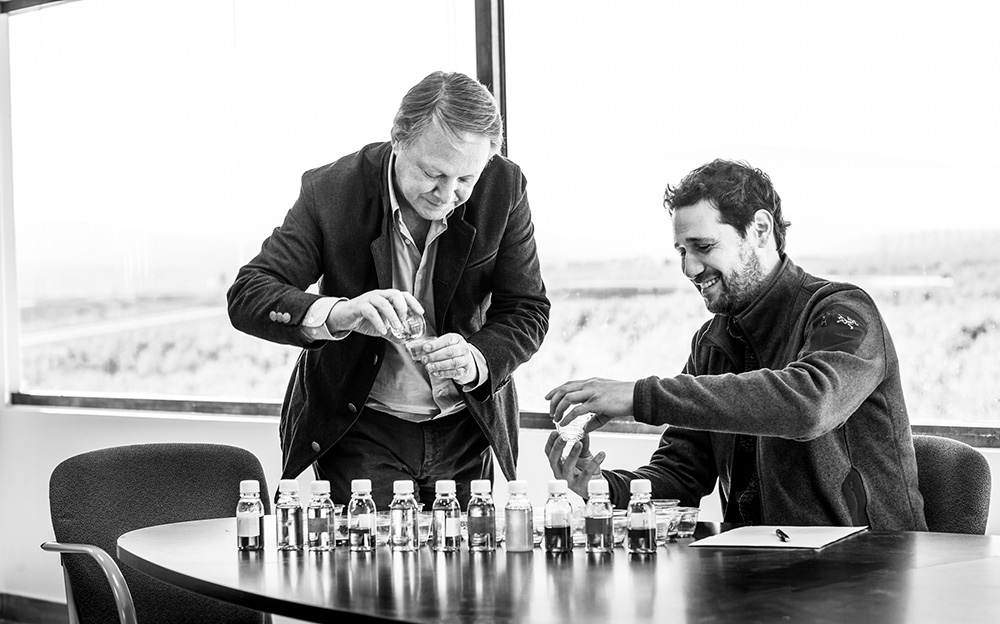 Thanks to the Club, this is something I can do—because producers trust me and my team, we can push the envelope, taking olive oil in new directions. They reciprocate by introducing us (and you) to oils that nobody else has experienced. Paco shared some words expressly for my Club Members: "You're receiving the best olive oil in the world, experiencing a different range of aromas, learning about different uses for these oils in your cuisine."
When we attained the perfect ratio of Picual to Arbequina, my olfactory senses transported me to Spain. The only thing missing was the traditional celebration with Paco, toasting another sensational collaboration over a delicious meal, drizzled generously with our fresh-pressed creation. "When you come next year," Paco assures me, "we'll have two celebratory meals."
Impressions and Recommended Food Pairings
This stunning oil is green and beguiling, a delight to the senses. Inhale its aromas, and you'll detect fresh-cut grass, green walnuts, green tomatoes, fresh rosemary, wild mint, bay leaf, black peppercorns, and green tea. A small sip of this elegant but muscular oil reveals a cornucopia of flavors—kale, spinach and other dark leafy greens; rosemary and thyme; arugula; artichoke; and chicory. Very harmonious on the palate with a languorous, peppery finish and just the right amount of astringency.
We recommend pairing this powerful oil with aged cheeses (called curado in Spanish), such as Manchego, Idiazabal, or Cabrales; rustic breads or tomato bruschetta; pesto; pasta with tomato sauce; grilled or roasted lamb; oily fish like sardines or mackerel; roasted brussels sprouts, cabbage, parsnips, or broccoli rabe; chicory, endive, or radicchio salads; potatoes; and chocolate.
---
Olive Oil and Health
Heart health: Mediterranean versus low-fat diet
Adapted from an article by Timothy Huzar in Medical News Today, December 15, 2020
In a recent study, scientists compared the effects of a Mediterranean diet with those of a low-fat diet on key biological processes linked to heart health.
The researchers found that a Mediterranean diet could improve endothelial function in people with coronary heart disease. The endothelium is a thin membrane that coats the inside of blood vessels and the heart. It plays a number of roles that are important for the functioning of the cardiovascular system.
Heart disease
As the Centers for Disease Control and Prevention (CDC) report, heart disease accounts for around 1 in 4 deaths in the United States, making it the leading cause of death. Modifying the diet is a keyway to reduce the risk of heart disease. For many years, researchers have demonstrated the benefits of a Mediterranean diet on heart health. It includes olive oil, vegetables, nuts, legumes, fruits, and whole grains, with small amounts of dairy and meat and a moderate amount of fish and red wine. Health experts, including the American Heart Association (AHA), have also linked low-fat diets with improvements in heart health. This type of diet contains reduced amounts of all types of fat and increased amounts of complex carbohydrates.
The team behind the present study set out to test the effects of each type of diet on the endothelium because endothelial dysfunction is a predictor of cardiovascular disease. According to Prof. José López-Miranda, the corresponding author of the study and coordinator of the Nutritional Genomics and Metabolic Syndrome research group at the Maimonides Biomedical Research Institute of Córdoba, in Spain:
The degree of endothelial damage predicts the occurrence of future cardiovascular events, as in acute myocardial infarctions. If we can take action at the initial stages, prompting endothelium regeneration and better endothelial function, we can help prevent heart attacks and heart disease from reoccurring.
The researchers analyzed data gathered as part of the Coronary Diet Intervention with Olive Oil and Cardiovascular Prevention study, an ongoing, single-blind, randomized, controlled study. The study included 1,002 people with coronary heart disease who had not had a coronary event in the past 6 months. The researchers determined a baseline level of endothelial dysfunction among the participants. They then assigned the participants to two groups: one followed a Mediterranean diet for 1 year, and the other followed a low-fat diet for 1 year.
At the end of the year, the team measured the participants' endothelial function again. In total, 805 participants completed the study.
Compared with the low-fat diet, the Mediterranean diet significantly improved the participants' endothelial function—no matter how severe the dysfunction had been.
The researchers also found that the Mediterranean diet resulted in improved levels of high-density lipoprotein cholesterol and reductions in fasting glucose and C-reactive protein (a marker of inflammation) among the participants, compared with the low-fat diet.
The findings suggest that switching to a Mediterranean diet could help reduce the known risk of endothelial damage, coronary heart disease, and future coronary events.
Reference: Yubero-Serrano EM, Fernandez-Gandara C, Garcia-Rios A, et al. Mediterranean diet and endothelial function in patients with coronary heart disease: an analysis of the CORDIOPREV randomized controlled trial. PLOS Med. 2020;17(9):e1003282. https://doi.org/10.1371/journal.pmed.1003282
---
Kudos from Club Members
It really is the best in the world. I feel blessed to have found this club. Not only is it incredibly healthy for you, but so very delicious.
---

Recipes