Lazy Strawberry Cake, Spotlight on Olive Oil's Polyphenols, Using Flax Seed, Diet Principals to Live By, and How to Achieve Your Best Sleep
For this issue of The Olive Oil Hunter Newsletter, I'm super-excited to introduce you to my inspirational friend Magdalena Wszelaki, certified herbalist, holistic nutrition coach, educator, author of Cooking for Hormone Balance, and founder of the nutrition practice Hormones Balance and the Wellena line of all-natural supplements and skin care products.
Magdalena experienced a condition that affects a huge number of women: estrogen dominance. It's not just an overabundance of estrogen. As she explains it, it's often an imbalance among the many hormones vital to women's health, and it can lead to health issues throughout the body. She's dedicated her life to helping women conquer it.
Magdalena Wszelaki
What's really interesting about Magdalena's new book, Overcoming Estrogen Dominance, is that her nutrition-based program is a healthy way for everyone to eat because it focuses on a healthy gut, a well-functioning liver, and stable blood sugar—as she describes it, the three-legged stool for good hormonal health.
I love that the new book has dozens of recipes that are free of gluten, dairy, and other allergens, and focus on foods that are anti-inflammatory, so they fit into many diet strategies. Here's one of her delicious desserts along with healthy tips excerpted from the book.
Lazy Strawberry Cake
Lazy Strawberry Cake

Strawberries are naturally rich in antioxidants and vitamin C, which keep our immune system healthy. This is a gluten-free cake that those with a dairy intolerance can enjoy as well. And it's an impossibly easy-to-make cake, which is why it's called "Lazy Strawberry Cake." There's very little hands-on prep—you probably already have all the ingredients required to make it—and it's oh so good. It's best served warm.

Ingredients

1/3 cup extra virgin olive oil, plus more for the baking dish
1 1/2 cups (8 ounces) organic strawberries
2 tablespoons brown sugar
Pinch of sea salt
1 tablespoon vanilla extract
1/3 cup brown sugar*
1/2 cup plant-based milk, such as almond or oat milk
1/2 teaspoon sea salt
1 cup gluten-free flour (I use Bob's Red Mill 1:1 Baking Flour)
1 teaspoon baking powder

Directions

Step 1

Preheat the oven to 350ºF and grease an 8-inch baking dish (it can be round or square) with some olive oil. Place the strawberries in a medium bowl and add the 2 tablespoons brown sugar, the pinch of sea salt, and vanilla extract. Using your hands or the back of a fork, lightly press the strawberries to release their juices (not too hard—they should retain their shape). Set aside.

Step 2

In a large bowl, whisk together the 1/3 cup olive oil and the 1/3 cup brown sugar, milk, and salt. Add the flour and baking powder and continue whisking just until the batter is smooth. Transfer the batter (it's not much) to the greased baking dish, and spread it evenly into the corners (otherwise the strawberry juice will seep out when baking). Spoon the strawberries and all their juice over the top of the batter.

Step 3

Bake for 35 to 40 minutes. Given that the strawberries will release water as they cook, the top of the cake will definitely be a lot moister than the sides and the bottom, but that is perfectly fine. Just make sure to bake until a toothpick inserted in the middle comes out more or less clean. Remove from the oven and allow to cool for 3 to 5 minutes before spooning into bowls.

*If you would like to incorporate less sugar, feel free to cut the amount down to 1/4 cup.

Yields 4 servings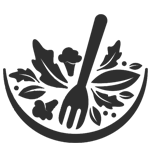 Healthy Ingredient Spotlight
Olive Oil's Polyphenols
We talk a lot about the healthy components of extra virgin olive oil. Here are the specific polyphenols that contribute to managing estrogen dominance and are noted for their anti-inflammatory and antioxidant properties:
Gallic acid
Hydroxytyrosol and oleuropein (they also protect the liver)
Oleocanthal (it blocks the production of inflammatory proteins called cytokines)
Oleanolic acid (it also supports the liver)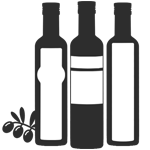 Healthy Kitchen Nugget
Flax Seed
Flax seed is a great source of both soluble and insoluble fiber, which are great for gut health. It is a powerful ally when it comes to dealing with estrogen dominance.
How to use it:
Add it to salads, smoothies, soups, or a glass of water.
Always use freshly ground. It keeps for a maximum of five days in an airtight container.
Do not buy flax seed meal, because it's old and likely oxidized.
Do not cook it. The flax seed that you put into muffins doesn't count. For liver-supporting benefits, the flax seed must be eaten raw.
Consume 2 tablespoons per day.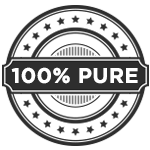 For Your Best Health
Diet Principals to Live By
Need to address a sluggish liver, poor gut microflora, and lack of fiber, not to mention too much sugar and belly fat? Try these diet principles:
Choose whole foods. The next time you go grocery shopping, make sure that 80% of your cart consists of fresh foods instead of packaged, processed items.
Buy organic, non-GMO foods, including meat. Conventionally grown food contains high amounts of pesticides, fertilizers, growth hormones, and antibiotics that contribute to endocrine disruption.
Try an anti-inflammatory diet. This way of eating cuts out the well-documented trigger foods—gluten, dairy, soy, eggs, corn, and nightshades—while also limiting sugar. When you eat inflammatory foods, you add fuel to the fire of your hormonal imbalances. Give it a try and you will feel a difference.
Eat plenty of fermented foods. Look for lacto-fermented foods—those made using lactic acid bacteria—not vinegar—to break down the sugars. These include sauerkraut, dill pickles, and kimchi.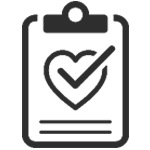 Fitness Flash
Achieve Your Best Sleep
If you're not sleeping and your energy has tanked, no amount of supplements or good-quality food is ever going to bring you back into balance. To boost sleep quality: Eat to stabilize your blood sugar throughout the day. Stop caffeine by 3 pm or even noon. Use no screens from three hours to 30 minutes before bedtime. And sleep in total darkness—so dark you can't see your hand in front of your face. Cover up the red "power" light on your TV, block the light from street lamps with dark curtains, and cover your electronic clock. Once you start looking around the room, you'll find sneaky light sources everywhere. If this sounds like too much work, try a sleep mask.
Get More Recipes In Your Inbox!