Pork Tenderloin With Pineapple Salsa Recipe, Spotlight on Chiles and Chile peppers, Breast Cancer and Diet
I could write a book just on chiles and chile peppers—the dozens of peppers from mild and sweet to hot and fiery. They have a storied history not only as a culinary ingredient but also as a medicinal one. Originating in Mexico, they're now considered a global food and an essential in virtually every cuisine. They take center stage in this issue of The Olive Oil Hunter Newsletter. Enjoy!
I grew up in the great pork-producing state of North Carolina. So when I began to participate in youth culinary competitions, which were local events sponsored by our pork council, we'd often get pork tenderloin in our mystery baskets (yes, the same kind you see on Chopped!). I think of this pork cut as a great blank canvas, perfect for rubs and marinades. But because it's so lean—as lean as skinless chicken breast—the challenge is not to overcook it. And you don't have to: Advances in pork processing have eliminated the foodborne disease trichinosis, fear of which had been ingrained in people for generations. The USDA says it's fine to cook pork to an internal temperature of 145° (no less, though!). If you don't already have one, get an instant-read meat thermometer, and always test before you take the meat—any meat you're cooking—away from the heat source. A tenderloin usually weighs just over a pound, so plan on one tenderloin for every two or three dinner servings.
Pork Tenderloin With Pineapple Salsa

The acidity of the pineapple salsa works really well with the grilled pork. The salsa gets a flavor boost from aji amarillo, literally translated as "yellow pepper." Amarillo is a fruity, medium-heat chile that's popular in South America but rarely seen in US stores. You can buy it in paste form on Amazon—Inca's Food is a great brand and also makes the terrific but much hotter aji panca.

Ingredients

For the salsa:

1/2 fresh pineapple, peeled, cored and cut into ¼" dice
1 cup diced yellow, red and/or orange bell pepper
2 scallions, white and green parts, trimmed and thinly sliced
1/4 cup chopped fresh cilantro
1 or 2 red or green jalapeños (depending on how much heat you want), stemmed, seeded and finely diced
3 tablespoons extra virgin olive oil, with a fruity profile if possible
1 tablespoon (or more to taste) rice wine vinegar
4 teaspoons aji amarillo paste
1 to 2 teaspoons honey

For the Pork:

2 pork tenderloins, each about 1-1/4 pounds
Extra virgin olive oil
Garlic salt
Freshly ground black pepper

Directions

Step One

Place all the salsa ingredients in a medium bowl and stir gently with a rubber spatula. Cover and refrigerate. The salsa can be made up to 4 hours ahead. Note: If fresh pineapple is unavailable, you can use frozen, no-sugar-added pineapple chunks, thawed and cut into dice.

Step Two

When you're ready to cook, light your grill and set it up for direct grilling. Preheat to medium high. Brush and oil the grill grate.

Step Three

Prep each tenderloin by removing any silverskin, the strip of tough connective tissue that runs the length of the tenderloin. Use the tip of a fillet knife to lift up one end, which you can then hold on to as you move the blade under the rest of the strip to separate it from the meat; discard. Rub each tenderloin on all sides with olive oil. Season with the garlic salt and black pepper.

Step Four

Arrange the tenderloins on the grill grate and grill for about 3 minutes per side (12 minutes total) until an instant-read meat thermometer reaches 145°F. (The pork will still be slightly pink.) Transfer to a cutting board and let rest for 5 minutes. Slice into medallions and shingle on a platter. Serve the pineapple salsa on the side.

Note: As an alternative, you can sear the tenderloins in olive oil in an oven-safe skillet until they're nicely browned, then transfer the skillet to a 350°F oven to finish for about 15 minutes.

Yields 6 to 8 servings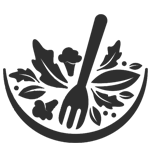 Healthy Ingredient Spotlight
Chile Peppers
Chances are that when you think of chiles and chile peppers, you think of their heat, a direct reflection of their capsaicin content. While that's certainly true of many varieties, from cayenne to Scotch bonnets, some have more sweetness, which adds depth to a dish without setting your mouth on fire. These are the ones I often choose because I have to protect my palate for the hundreds of olive oil tastings I do year-round. Fresh serranos, jalapeños, poblanos and banana peppers are my fresh go-to favorites.
I also love the smokiness of dried peppers. (A great resource is the spice purveyor Penzeys.com.) Here again, there are varieties that are milder than others. Most of the heat is in the ribs and the seeds—with dried peppers, it's very easy to shake them out if you don't want to incorporate them in your dish. According to the Scoville Heat Units Scale, the index used to gauge the pungency of peppers, ancho chiles are among the mildest, at 2,000 units. More of my favorites are the very rich and complex guajillo, the name for dried mirasol peppers; the deep-flavored cascabel, named for the rattle that the seeds make; and smoky chipotle peppers, which are dried jalapeños, all at 5,000 units or less. From there, the heat escalates pretty quickly with the cayenne-like chile de arbol, Indian Guntur sannam, Pakistani dundicut and Tien Tsin (also called Chinese red) pepper, all of which can reach 50,000 units. There are others that top a million! You can check the heat factor of hundreds of peppers at scovillescale.org.
Quick Kitchen Hack: If you grow your own fresh peppers or buy an abundance at a farmers market, they're extremely easy to freeze, and they'll last through to next summer. Rinse them if needed, dry thoroughly, and then place whole on a cookie sheet in the freezer. When they're frozen, transfer to a freezer-safe, resealable plastic bag, label it, and place in the freezer.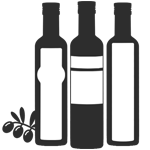 Healthy Kitchen Nugget
Preparing Peppers Safely
If you've ever touched your eyes, lips or nostrils after seeding a pepper, you know that soap-and-water handwashing isn't enough to get the stinging oils off your fingertips. When doing pepper prep, wearing gloves, preferably rubber gloves, is a must. Also, before you start, place a piece of wax or parchment paper on your cutting board to keep it from absorbing the capsaicin. Next, split the peppers in half lengthwise, cut out the stems, and use a small spoon or the tip of a knife to scrape out the seeds and the ribs onto the paper. When you're done, slide the seeds, ribs and stems into your compost bin or just fold up everything in the paper and throw it away. While still wearing the gloves, use cool water (hot water can disperse the capsaicin in its steam) and dish soap to clean them and then let them air-dry.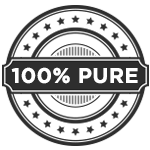 For Your Best Health
Capsaicin
Chiles and chile peppers have been cultivated and enjoyed for thousands of years, but the benefits of their capsaicin go far beyond the kitchen. As an antioxidant and antibacterial compound, capsaicin may help stave off infections and improve digestion. Based on studies done at Purdue University, there's some evidence that a sprinkle of red pepper like cayenne helps curb hunger and leads to a higher calorie burn rate. (I like to add it to my morning coffee…renowned chocolatier Jacques Torres puts chipotle along with ancho chili powder in his "Wicked Hot Chocolate.")
Capsaicin is considered an irritant and, despite this sounding counterintuitive, many people use it topically to manage pain from arthritis and similar conditions. That's because it first excites and then lowers the intensity of pain signals. Skin creams and gels with capsaicin are as close as your local drugstore. Follow all package directions and wear disposable gloves to apply. Of course, talk to your doctor before trying it to make sure it's safe for you. There's also a high-dose skin patch available by prescription to treat serious nerve pain.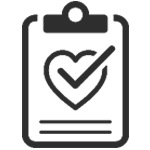 Fitness Flash
High Fiber Foods and Breast Cancer
October is Breast Cancer Awareness Month, an appropriate time to highlight foods that may help decrease breast cancer risk. Some research has found benefits from eating a diet high in vegetables, fruit and calcium-rich dairy and low in processed meats. These are great guidelines for heart and overall health, too. According to a study review published in Cancer, a journal of the American Cancer Society, there's a positive connection between high-fiber foods and a lower risk of breast cancer. In addition to fruits and vegetables, all types of whole grains, legumes and many nuts and seeds are great fiber sources. Another cancer-fighting step is to replace saturated fats with plant-based fats such as avocado—a great swap for mayo when mashed—and, of course, olive oil.
Get More News & Recipes In Your Inbox!