The Best BBQ Sauce and Red Wine Vinaigrette Recipes, Gastrique À L'Orange, Spotlight on Red Wine Vinegar
Ever since I introduced my fresh-pressed olive oils, I've been asked about the right vinegars to pair them with. I believe in having a full collection of vinegars, but red wine vinegar is a pantry essential—it's amazingly versatile. And vinaigrettes are just the tip of the culinary iceberg when it comes to how many dishes red wine vinegar enhances. To show you what I mean, I'm sharing three very different recipes along with red wine vinegar's intriguing history and why I went to Portugal to source it for my new collection of artisanal vinegars.
The Best BBQ Sauce
The Best BBQ Sauce

This sweet and tangy sauce is great on ribs as well as roast chicken—and it makes a terrific topping for your favorite style of burger!

Ingredients

3 cups ketchup
2/3 cup dark brown sugar
1/2 cup water
1/3 cup red wine vinegar, such as Vinagre de Touriga Nacional
6-ounce can tomato paste
2 tablespoons powdered yellow mustard
2 tablespoons ancho chili powder
1 tablespoon freshly ground black pepper
1 teaspoon coarse salt
1 teaspoon onion powder
1 teaspoon garlic powder
1 tablespoon fresh ginger, grated, or 1/2 teaspoon powdered ginger

Directions

Step 1

Combine all ingredients in a large saucepan and stir to mix.

Step 2

Bring to a boil, and then lower the heat and simmer for 30 minutes, stirring occasionally.

Yields about 4 cups
Red Wine Vinaigrette
Red Wine Vinaigrette

Simple and superb! This sweet and tangy sauce is great on ribs as well as roast chicken—and it makes a terrific topping for your favorite style of burger!

Ingredients

1 tablespoon red wine vinegar, such as Vinaigre de Banyuls
1 teaspoon Dijon mustard
1 teaspoon honey
1/8 teaspoon coarse salt, plus more to taste
1/2 small garlic clove, peeled and minced
1/4 cup extra virgin olive oil
Freshly ground black pepper to taste

Directions

Step 1

In a medium mixing bowl, whisk together the vinegar, mustard, honey, the 1/8 teaspoon of salt, and garlic.

Step 2

Gradually whisk in the olive oil until the dressing is emulsified. Season to taste with black pepper and more salt.

Yields about 1/3 cup
Gastrique À L'Orange
Gastrique À l'Orange

This quintessential French sweet-and-sour sauce is a wonderful way to dress duck and beef, especially when the meat is seared. The ingredients are simple: sugar, vinegar, and fruit juice or purée. Here is the classic gastrique recipe, but have fun experimenting with different combinations using this basic technique.

Ingredients

1/2 cup white sugar
1/2 cup red wine vinegar, such as Vinagre de Touriga Nacional
Juice of one orange

Directions

Step 1

In a sauté pan over medium heat and without stirring, slowly heat the sugar until it caramelizes. Lower the heat and carefully whisk in the vinegar.

Step 2

Next, add the juice, whisking continuously (if the mixture hardens, the heat will melt it again). Continue cooking until the liquid reaches a syrupy consistency, but don't let it get too thick or it will solidify—take it off the heat just before you think it's done.

Yields about a 1/4 cup, enough to sauce two portions of your chosen protein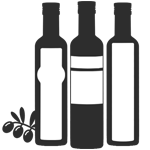 Spotlight on Red Wine Vinegar
The finest vinegar comes from the finest grapes
The history of red wine vinegar dates back to Roman times, but it was arguably the French who turned it into a culinary staple when, as legend has it, wine abandoned in the area of Orléans turned to vinegar on its own. The city became the de facto vinegar capital of France, and the Orléans method of barrel-aging was adopted around the world.
Of course, France doesn't have a lock on making fine vinegar. I discovered the amazing Vinagre de Touriga Nacional offered in my Curated Culinary Collection of artisanal vinegars in Almendra, Portugal, at CARM, the Casa Agricola Roboredo Madeira (if you missed my email about the collection, just click on the link in the P.S. below!). Members of the Fresh-Pressed Olive Oil Club have come to know my dear friends Filipe Roboredo Madeira, his brother, António, and their father, Celso—now 88 and still going strong—and the story of how Celso made the delicious decision more than two decades ago to revive the centuries-old olive groves on their estate. This is also where the country's oldest-noted wine region begins—the Demarcated Douro and Port Wine Region was recognized in 1756 and made a UNESCO World Heritage site in 2001—and the grapes grown here are legendary. The family's vineyards are at an average altitude of about 1,000 feet with an eastward exposure. The confluence of geography and climate enables the production of grapes that create aromatic, fresh, and elegant wines.
To craft a vinegar worthy of his olive oil, Filipe decided to use only Touriga Nacional grapes, considered by many the finest of Portugal's red wine grapes. Both red wine and red wine vinegar are made by fermenting red grapes, but vinegar requires an additional step, a second fermentation that turns the wine's natural sugars into acetic acid. It's a painstaking endeavor, with the typical aging process for red wine vinegar being two years. Of course, Filipe had other ideas—the vinegar that's part of my collection of artisanal vinegars has been aged for 20 years!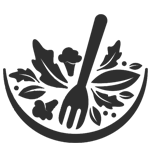 Food Pairings
Enjoying Red Wine Vinegar
Many red wine vinegars are very concentrated, including my Vinagre de Touriga Nacional, so use it judiciously—add, taste, and then add more as desired. Use it in soups and stews, in beans with chorizo and rice, with fried fish, and in the cod dish bacalao; in wild green and vegetable salads and sautés; in antipasto salads and with grilled cheeses; and in herb-based sauces and marinades. It's perfect for quick-pickling cucumbers and red onions and as a finishing touch for caramelized vegetables such as onions, potatoes, and beets, and for fatty fish such as salmon, tuna, and cod.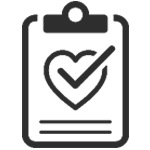 Healthy Kitchen Nugget
Versatile vinegar
Here are two of my favorite ways to cook with red wine vinegar:
Deglazing. Use vinegar instead of (or even in addition to) wine to deglaze a pan and turn the fond—those dark, flavorful bits that collect on the bottom of your pan—into a rich and quick sauce.
Marinating. Because vinegar is acidic, it helps break down and tenderize protein fibers for juicier grilled meat.
Get More Recipes In Your Inbox!