Greek Fava Recipe, Spotlight on Legumes and Gluten-Free Legume Pasta, and the Truth About Diet and Exercise
This is the time of year when I'm usually in Italy and Greece, tasting the most amazing, freshly pressed olive oils and working with my growers on creating flavorful and unique blends. There's nothing quite like spending fall in the heart of the Mediterranean, with its comfortable daytime temps and cool evenings, wonderful for unwinding at a Greek taverna, savoring luscious mezze—their wide array of appetizers—and wine with people who not only love them, too, but are responsible for growing the crops that chefs and vintners depend on.
Mediterranean food is rich, heart-warming, stick-to-your-ribs cuisine. With this week's recipe, you can bring one of my favorite tastes of Greece to your own table…
In Greece, "fava" is a creamy purée made from the yellow split peas traditionally grown on the island of Santorini. These split peas are not related to fava beans, though both are legumes. Yellow and green split peas are great pantry items, and supermarket brands cost just cents a bag. But if you really want to splurge, for just a few dollars more, you can buy true Greek yellow split peas from Arosis, a purveyor that sources them from small Greek farms. Many online merchants sell a variety of the company's products.
Greek Fava
Greek Fava

Greek fava is a wonderful twist on hummus, the better-known legume-based dip. Fava has a silky creaminess for a great mouthfeel. It's often topped with caramelized onions and capers and served with toasted pita wedges, but I love using cucumber spears and sliced veggies for dipping.

Ingredients

1 cup dry yellow split peas
3 cups chicken or vegetable stock, homemade or low-sodium canned
2 small onions, diced
2 cloves garlic, coarsely chopped
1 bay leaf
6 tablespoons extra virgin olive oil, plus more if desired
2 tablespoons fresh lemon juice
1 tablespoon fresh oregano or flat-leaf parsley, finely chopped
Coarse salt
Freshly ground pepper
Paprika (smoked if possible)
Optional: capers, caramelized onions and lemon wedges

Directions

Step 1

Rinse the split peas in cold water to remove any grit and drain. Transfer to a large saucepan and pour in enough stock to cover by at least an inch—start with 2.5 cups. Add half the diced onion, the garlic and the bay leaf. Bring to a boil over medium-high heat and skim off any foam that accumulates on top. Reduce the heat and simmer, covered, until the peas reach a thick, porridge-like consistency, 30 to 60 minutes. Stir occasionally and add the final half-cup of broth if all the liquid is absorbed before the peas are tender—don't let them dry out or scorch on the bottom of the pan.

Step 2

When the peas are done, allow them to cool. Discard the bay leaf. Transfer the peas to a food processor using a slotted spoon and reserving any remaining cooking liquid in case needed. Add 5 tablespoons of the olive oil and the lemon juice and process until smooth. The consistency should be like mashed potatoes. If the mixture is too dry, add any stock that remained in the pan or a couple of tablespoons of water. Add the oregano or parsley and pulse until well distributed. Season to taste with salt and pepper.

Step 3

Mound the fava in a serving bowl and top with a sprinkle of paprika and the remaining diced onion and tablespoon of olive oil or more to taste. If making ahead, refrigerate and then let it come to room temperature before digging in. Garnish with capers, caramelized onions and lemon wedges as desired.

Quick Kitchen Hack: Once a week I like to make a batch of caramelized onions. Not only are they great on the fava, but they're also delicious as a condiment or flavor booster on everything from eggs and burgers to steamed vegetables and even toast. Slice three or four large onions and sauté in 4 tablespoons of extra virgin olive oil. Cook them low and slow—it could take up to an hour—until completely soft and brown, a sign that their natural sugar has been released. Finish with a splash of your favorite balsamic vinegar, pack into a glass jar, and refrigerate.

Yields 6 appetizer servings.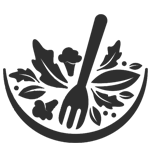 Healthy Ingredient Spotlight
Superstar Legumes
Legumes are superstars among plant-based foods because of their fiber, protein and wealth of other nutrients. Within legumes is the group called pulses. These are specifically plants that have pods, explains USA Pulses, and a pulse itself is the dry edible seed within the pod. Among the most delicious types are whole and split dry yellow and green peas; green, French green, red, black and small brown lentils; and a veritable army of beans, including the well-known kidney beans, great northern beans and black-eyed peas (a bean, not actually a pea!), adzuki beans, the oversized cranberry bean, and, yes, the fava bean. Explore more at pulses.org.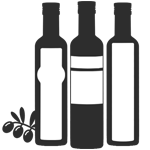 Healthy Kitchen Nugget
To Soak or Not to Soak
Not all legumes need a long soak before they can be used. Simply rinse lentils and dried peas, removing any tiny pebbles you might find. For cooking, a good rule of thumb is to start with 2.5 cups liquid per 1 cup lentils, 2 cups liquid for 1 cup dried peas, and add more as needed during cooking. They're often tender after a 30-minute simmer.
You can cook beans without soaking first, but they'll take a lot longer. For chickpeas, use 3 cups water to 1 cup chickpeas, and soak for 8 to 24 hours. For beans, use enough water to cover and soak overnight. Your bowl should allow for the beans to double or triple in size. Drain, rinse with cool water and simmer 1.5 to 2 hours, depending on your recipe.
For a faster no-soak method, USA Pulses recommends a quick boil and rest: Boil 2 cups water and 1 cup beans for 3 minutes, or 3 cups water and 1 cup chickpeas for 2 minutes. Remove from heat, cover and wait 1 hour before proceeding with your recipe.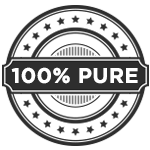 For Your Best Health
Gluten-Free Legume Pasta
You know that regular pasta is part of the pantheon of refined flour-based products that lack the micronutrients of whole grains. Enriched pasta contains some, but hardly all, of the vitamins and minerals lost when the wheat is refined. But whole-grain pasta isn't the only alternative, particularly if you want gluten-free or simply fewer carbs. Enter legume-based pasta—black beans, chickpeas and red lentils are taking the starring spots among pasta alternatives from companies like Eden Foods and even pasta king, Barilla. Plus, they have more fiber and more protein than whole-grain pasta, according to a report by UC Berkeley. To keep the goodness going, think vegetable- and olive oil-based sauces rather than butter or cream.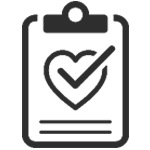 Fitness Flash
The Truth About Diet and Exercise
Whether you're a casual or serious fitness enthusiast, you know that exercise and diet work together to build a better body. But it turns out that some sports nutrition lore is actually incorrect. At last year's meeting of the American College of Sports Medicine, renowned Newton, Massachusetts-based sports nutritionist Nancy Clark, RD, set the record straight.
You don't need protein supplements to build muscle. Getting about 110 to 150 grams of real protein a day will do it. To increase muscle size, the answer is strength training.

Think protein if you want a bedtime snack. In fact, a study published in the British Journal of Nutrition in 2018 found that a cup of cottage cheese about an hour before you turn in will help with muscle repair while you sleep.

For vegans, make sure to get enough leucine, the amino acid that triggers muscles to grow. Nonanimal sources include nuts, seeds, soy foods, lentils, beans and other plant proteins. Since a standard serving of most of these plant-based foods doesn't have as much leucine as a serving of meat, for instance, you might need to have a serving at every meal and for snacks to get the recommended daily intake, Clark advises.
Get More Recipes In Your Inbox!