Raspberry Curd Parfaits Recipe, Spotlight on Raspberries, The Latest on Coffee and the Benefits of Optimism
This issue of the Newsletter delves into one of my favorite fruits—raspberries! As delicious as they are right off the bush, they also lend themselves to scrumptious recipes. Once you master the technique for making curd in the parfait recipe below, you'll look for new ways to indulge. Here's also info on two unique studies offering fresh and fascinating insights into better health and longevity—one on drinking coffee and the other on optimism. I'll take some of both, please.
Raspberry Curd Parfaits
Raspberry Curd Parfaits

Extra virgin olive oil gives the berry curd silky richness, no butter needed. It's delicious layered with rich Greek yogurt and garnished with whole berries. You can also use it as a filling for a chiffon layer cake, as a breakfast treat layered with cooked and cooled rolled oats, or simply as is, just as you'd enjoy a mousse. 

Ingredients

1 pint (12 ounces) fresh raspberries, plus more for garnish
Juice of 1 small lemon
2 tablespoons cornstarch
4 large eggs, plus 2 yolks
3/4 cup granulated sugar
1/2 teaspoon vanilla
Pinch of sea salt
4 tablespoons mild extra virgin olive oil
2 cups Greek yogurt

Directions

Step 1

Puree the raspberries with a hand blender and set aside. In a small bowl, whisk the lemon juice and cornstarch until smooth.

Step 2

In a heavy-bottomed saucepan, use a whisk to blend the eggs thoroughly, and then whisk in the sugar, berries, cornstarch-lemon juice, vanilla, and salt.

Step 3

Place the pan over medium heat and continue to whisk the mixture until it reaches a very low boil. Cook for two minutes (this activates the cornstarch), lowering the heat if necessary to prevent a rapid boil. The curd should be thick enough to coat the whisk.

Step 4

Off the heat, slowly whisk in the olive oil until it's completely blended in. Pour the curd into a glass bowl or container and allow it to come to room temperature before covering and placing in the fridge to thicken further, about 4 hours or overnight.

Step 5

To assemble the parfaits, alternate layers of curd and yogurt in highball glasses and top with a few berries.

Yields 4 servings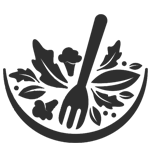 Healthy Ingredient Spotlight
A Rainbow of Raspberries
July is a great month to visit local farmers' markets for raspberries. Don't be surprised if you see them in many colors, each with a slightly different taste. The most common are, of course, red raspberries (Rubus idaeous), sweet, juicy, and plump. Their magenta color turns curd and sauces a pretty pink.
Black raspberries (Rubus occidentalis) have a very deep claret red color and a deeper flavor than red ones to go along with it, so their taste will hold up better in recipes.
Purple raspberries (Rubus x neglectus) are a hybrid of red and black, and you're most likely to see them early in summer.
Golden raspberries (Rubus idaeous), also called yellow raspberries, are very sweet because they have the most natural sugar. Some varieties are tiny while others grow as big as the tip of your thumb.
If you have the chance, try them all!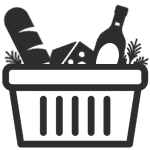 Healthy Kitchen Nugget
Seeding Raspberries
I like to use every part of the raspberry when possible because those tiny seeds have some of the fruit's healthful fiber. But when you want a silky taste, whether for a puree or to make sorbet, you can use a spatula to press them through a sieve placed over a large bowl to catch the juice. If you'll be using any liquid in the recipe, de-seeding is easier if you first puree the berries with the liquid in a blender and then run it through the sieve.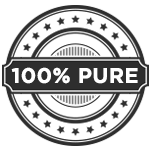 For Your Best Health
The Latest on Coffee
It seems like every week brings new research on the merits (or the drawbacks!) of drinking coffee. A novel study done in the UK called "Association of Sweetened and Unsweetened Coffee Intake With Risk for Death" sheds some light on coffee benefits for those who don't take it black. As the scientists wrote in a summary of their findings intended for the public, "Coffee is one of the most widely consumed drinks, and previous observational studies suggest an association with lower risk for death…. It is not clear whether adding sugar to coffee reduces some of this potential benefit."
Who was studied?
Subjects were 171,616 adults from the United Kingdom who participated in the UK Biobank study and who did not have known underlying heart disease or cancer at the start of the study.
How was the study done?
Over the course of a year between 2009 and 2012, the UK Biobank study collected demographic, clinical, and lifestyle data through up to 5 questionnaires about diet and other health behaviors. Authors analyzed these data and classified participants according to their usual coffee-drinking habit. They then examined the relationships between coffee drinking (with and without added sugar or artificial sweeteners) and death from any cause, death from heart disease, and death from cancer. Participants were followed through February 2018 for those recruited from England and Wales and through February 2017 for those from Scotland.
What did the researchers find?
Compared with non-coffee drinkers, those who drank unsweetened coffee regularly in any amount were 16 percent to 21 percent less likely to die during the average follow-up of 7 years, after other demographic and lifestyle factors were accounted for.
Adults who drank moderate amounts of coffee sweetened with sugar (1.5 to 3.5 cups per day) were also 29 percent to 31 percent less likely to die; adults who drank sugar-sweetened coffee added only 1 teaspoon of sugar on average. Results were inconclusive for those who added artificial sweeteners to their coffee.
What are the implications of the study?
Moderate consumption of unsweetened or sugar-sweetened coffee was associated with lower risk for death.
What were the limitations of the study?
The study was observational in design and may not have measured or accounted for all important factors. Coffee-drinking patterns, including the amount of added sugar, were from over a decade ago in a country where many drink tea. These patterns may not reflect current drinking patterns or those in other countries.

Fitness Flash
Take the Long View
Want to live longer? Having the right outlook helps! Higher levels of optimism were linked to a longer life span and living beyond age 90 in women across racial and ethnic groups in a study led by researchers at Harvard T.H. Chan School of Public Health, published online on June 8, 2022, in the Journal of the American Geriatrics Society.
"Although optimism itself may be affected by social structural factors, such as race and ethnicity, our research suggests that the benefits of optimism may hold across diverse groups," says Hayami Koga, a PhD candidate in the Department of Social and Behavioral Sciences at Harvard T.H. Chan School and lead author of the study. "A lot of previous work has focused on deficits or risk factors that increase the risks for diseases and premature death. Our findings suggest that there's value to focusing on positive psychological factors, like optimism, as possible new ways of promoting longevity and healthy aging across diverse groups."
For this study, the researchers analyzed data and survey responses from 159,255 participants in the Women's Health Initiative, which included postmenopausal women in the US. They enrolled at ages 50-79 from 1993 to 1998 and were followed for up to 26 years.
Of the participants, the 25 percent who were the most optimistic were likely to have a 5.4 percent longer life span and a 10 percent greater likelihood of living beyond 90 years than the 25 percent who were the least optimistic. Lifestyle factors, such as regular exercise and healthy eating, accounted for less than a quarter of the optimism-life span association, indicating that other factors may be at play.
Koga says that the study's results could reframe how people view the decisions that affect their health. "We tend to focus on the negative risk factors that affect our health. It is also important to think about the positive resources such as optimism that may be beneficial to our health, especially if we see that these benefits are seen across racial and ethnic groups."
Get More Recipes In Your Inbox!