Citrus Pork Rib Roast with Roasted Fennel Recipe, Spotlight on Fennel, How to Marinate Safely, Diversify Proteins for Better Health and Resistance Training for Better Sleep
Springtime celebrations demand a dramatic dish, and a pork rib roast fits the bill. This recipe is a great introduction to fennel for those who have been shying away from this versatile veg. You'll also read about two pieces of interesting health research, important to anyone who wants to fend off high blood pressure (a top heart health risk) and sleep better (not getting enough is a risk to the heart, brain, and overall well-being).
Citrus Pork Rib Roast with Roasted Fennel
Citrus Pork Rib Roast with Roasted Fennel

This recipe serves a large crowd. For smaller gatherings, cook just one rib roast and cut all the other ingredients in half. If you can't get bone-in pork rib roasts locally, substitute pork loin roast or even thick pork chops—adjust the cooking times accordingly. The citrus marinade is also excellent with chicken.

Ingredients

Two 5-bone pork rib roasts, each about 4 pounds
3 lemons, sliced into eighths and seeded
3 navel oranges, sliced into eighths
1/2 grapefruit, sliced into quarters and seeded
1/2 sweet onion, peeled and quartered
6 cloves garlic, roughly chopped
3 small sprigs fresh oregano
2 tablespoons fennel seeds
3/4 cup extra virgin olive oil, divided use
10 whole cloves
10 fresh or 5 dried bay leaves
8 juniper berries, crushed, or 1/4 cup gin
Sea salt and coarsely ground fresh black pepper
3 large fennel bulbs
15 kumquats
Grated Parmigiano-Reggiano cheese, for serving

Directions

Step 1

Put the pork roasts in one or two jumbo-sized resealable plastic bags, a large glass bowl, or baking dish. In the bowl of a food processor, combine the lemons, oranges, grapefruit, onion, garlic, oregano, fennel seeds, and 1/4 cup of olive oil and pulse until the mixture is roughly chopped and juicy. Take the bowl off the processor base, remove the blade, and stir in the cloves, bay leaves, and juniper berries or gin. Pour the marinade over the pork roasts. Seal the bags and place them in a roasting pan to contain any leaks or, if marinating in a large container, cover well with plastic wrap. Refrigerate overnight or up to 24 hours, turning periodically to redistribute the marinade.

Step 2

When ready to cook, preheat your oven to 350°F. Prepare a very large roasting pan by lining it with foil (for an easy cleanup) and placing a roasting rack in it; set aside. Scrape the marinade off the roasts and pat dry with paper towels. Generously season on all sides with salt and pepper. In a large skillet, heat 1/4 cup olive oil over medium heat. Sear one roast until caramelized, turning as needed with tongs, and then transfer it to the roasting pan. Repeat with the other roast. Place the pan in the upper two-thirds of the oven (you'll need a second oven rack placed in the bottom third for the fennel and kumquats). Set a timer for 40 minutes.

Step 3

While the pork is roasting, prepare the fennel. Cut off the fronds, the feathery green tops of the fennel stalks, chop a few and set aside. Refrigerate the rest of the fronds for other uses. Trim the bottoms of the bulbs and cut off the stalks; reserve the stalks for another dish or the next time you make stock. Cut each bulb vertically through the core into 4 sections. Drizzle the bottom of a rimmed baking sheet with some of the remaining olive oil and arrange the fennel pieces on top. Drizzle more olive oil over the fennel. Season with salt and pepper. Arrange the kumquats among the fennel. Place the baking sheet on the lower rack of your oven when the timer goes off. Roast, turning once, until the fennel is tender and golden brown, about 40 minutes. Transfer the fennel and kumquats to a platter. Dust with the grated cheese and garnish with the reserved fennel fronds.

Step 4

Remove the pork roasts from the oven when the internal temperature in the thickest part is 140°F, about 1 hour and 20 minutes total (this should coincide with the fennel/kumquat cooking time). Let rest for 10 minutes before slicing into chops. Serve with the roasted fennel and kumquats.

Yields 10 servings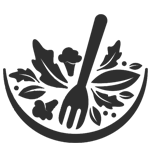 Healthy Ingredient Spotlight
Get familiar with fennel
For the uninitiated, fennel can look intimidating, but its licorice scent and taste add a lot of appeal to dishes, from soups to seafood—you'll be pleasantly surprised even if you're not a fan of black licorice candy.
This member of the carrot family hails from the Mediterranean region but is used, both raw and cooked, in cuisines far and wide. Raw fennel adds crunch to salads, much like celery, when the bulb is quartered and thinly sliced or chopped, depending on the recipe. The feathery fronds at the top of the vegetable can be chopped much like dill and used in many of the same ways, from a garnish to a flavoring. Some people find that the stalks are too fibrous to eat raw, but they soften when cooked—cooking also makes fennel's licorice flavor milder.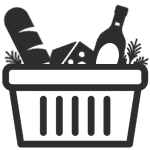 Healthy Kitchen Nugget
Marinating safely
Marinating food, especially overnight, is a great way to infuse it with flavor. But think "safety first," according to the Academy of Nutrition and Dietetics. When possible, marinate in glass, covering the container fully with plastic wrap, or use disposable food-safe sealable plastic bags. Don't use a metal container because the acid in a marinade can interact with metal. Refrigerate the marinating food on the bottom shelf of your fridge. If a recipe calls for the marinade liquid to be used as a baste,you mustboil it first to kill bacteria. Even better is to reserve some of the marinade separately or to make a small additional batch for this purpose.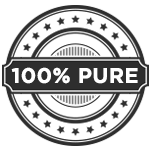 For Your Best Health
Pick a variety of proteins
Eating a balanced diet and including protein from a variety of sources may help lower the risk of high blood pressure, according to research published in Hypertension, a journal of the American Heart Association (AHA).
In its 2021 dietary guidance to improve heart health, the AHA recommended eating one to two servings, or 5.5 ounces, of protein daily from healthy sources—plants, seafood, low-fat or fat-free dairy products, and, if desired, lean cuts and unprocessed forms of meat or poultry. The new research looked at the link between specific proteins and new cases of high blood pressure among 12,000 participants whose diet records were analyzed over a six-year period.
Participants were given scores based on the number of different sources of protein they ate: whole grains, refined grains, processed red meat, unprocessed red meat, poultry, fish, eggs, and legumes. One point was given for each protein source, with a top score of 8. The researchers then compared new cases of hypertension to the scores. In contrast to participants with the lowest score (less than 2), those with a score of 4 or higher had a 66 percent lower risk of developing high blood pressure.
But there can also be too much of a good thing, especially when it comes to processed meat. When the researchers divided the total quantity of protein eaten into five levels (or quintiles) from least to most intake, people who ate the least amount of total protein and those who ate the most protein had the greatest high blood pressure risk.
"The heart health message is that consuming a balanced diet with proteins from various different sources, rather than focusing on a single source of dietary protein, may help to prevent the development of high blood pressure," says study author Xianhui Qin, MD.

Fitness Flash
Resistance training for better sleep
Having sleep trouble? Strength training to the rescue! Research done at Iowa State University found that study participants who did 60 minutes of resistance exercise three times a week for a year slept longer and fell asleep faster than participants who did aerobic-only workouts or a combination of aerobic and resistance exercises for 30 minutes each. The resistance exercise regimen consisted of three sets of 12 exercises that targeted all the major muscle groups and included bicep curls, crunches, leg extensions, and triceps dips.
Among participants who were not getting at least seven hours of sleep at the start of the study, sleep duration increased by an average of 40 minutes in the resistance exercise-only group compared to an average increase of 18 minutes in the other groups. People in the resistance exercise-only group also reported falling asleep an average of three minutes faster at the end of the 12 months; there wasn't any notable change in this regard in the other groups.
"While there's no definitive answer as to why humans sleep, one theory is that sleep provides the body an opportunity to restore different systems," says lead author Angelique Brellenthin, PhD, assistant professor of kinesiology at Iowa State. "Because resistance exercise is a powerful stimulus that causes stress to the muscle tissue, that stimulus may send a stronger signal to the brain that this person needs to sleep and to sleep deeply to repair, restore, and adapt the muscle tissue for the next time they need it. Our study shows resistance exercise goes above and beyond the benefits you would see from other types of exercise in terms of sleep quality. If people are concerned about their sleep and have a limited amount of time to exercise, they may want to consider prioritizing resistance workouts."
Get More Recipes In Your Inbox!