Creamiest Cauliflower Soup Recipe, Spotlight on Cayenne Pepper, Roux—The Classic Thickening Agent, Rethinking Anxiety, and The Latest Fitness Trends
February always finds me going through my repertoire of rich and hearty soups, so warming and so easy to turn into a meal with a salad and crusty bread for dipping in extra virgin olive oil. A less healthy aspect of winter is that we often find ourselves hunkering down indoors, not getting the exercise we need. Good news: The top trends in fitness don't always require that you leave your home. I'm also sharing advice from noted author and neuroscientist Dr. Wendy Suzuki—her latest science-based book is about conquering anxiety, an emotion almost everyone faces.
The Creamiest Cauliflower Soup
The Creamiest Cauliflower Soup

Roasting cauliflower adds great depth of flavor to this velvety soup enhanced with cheddar cheese and a hint of heat from cayenne.

Ingredients

1 large head of cauliflower
4 tablespoons extra virgin olive oil, plus more for serving
2 tablespoons whole wheat flour
2 cups milk
4 ounces sharp white cheddar cheese, coarsely shredded
1/4 teaspoon cayenne pepper
1/4 teaspoon freshly ground black pepper
1 cup homemade or low-sodium canned chicken broth, more as needed (okay to substitute water)

Directions

Step 1

Preheat your oven to 375°F. Core the cauliflower and break it into the florets. Transfer them to a large baking sheet and toss with 2 tablespoons of olive oil. Roast for 45 to 60 minutes, until tender and slightly browned. Remove from the oven and set aside, reserving a few small florets to use as garnish.

Step 2

Start the soup by making a roux: Heat a large saucepan and add the remaining 2 tablespoons of olive oil. When hot, sprinkle in the flour and whisk quickly, letting the mixture cook for 5 minutes until bubbling. Slowly whisk in the milk in batches, bringing the mixture to a low boil after each addition. Next, whisk in the shredded cheese and stir until melted and fully incorporated—it should be thick. Add the cayenne and black pepper and remove from the heat.

Step 3

In a blender, process the cauliflower, cheese mixture, and chicken broth until smooth (you may need to do this in batches). Transfer back to the saucepan, and slowly reheat before serving. If the soup is too thick, whisk in more broth (or water) as needed. To serve, ladle into bowls and top with the reserved roasted florets.

Yields 4 servings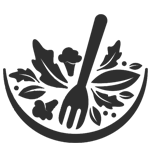 Healthy Ingredient Spotlight
Get a kick from cayenne pepper
These bright-red skinny peppers are a snap to grow, even indoors. I like to air dry a batch, grind them up, and put the flaky powder in a pepper shaker to use whenever I want to rev up the spice in a dish. Of course, you can simply buy cayenne pepper powder, though it will be somewhat milder.
Even though cayenne is mostly used in pinches, it still provides snippets of vitamins A, C, K, and B6, plus many other plant compounds, including antioxidants. According to the Cleveland Clinic, capsaicin, which gives peppers their heat, helps protect against inflammation, helps some people with their digestion rather than giving them the heartburn usually associated with spicy foods, and might enhance the good bacteria needed for a healthy colon. If you've ever sneezed when sprinkling it, you know that it can also help clear congestion.
Cayenne is a wonderful ingredient used in so many cuisines, but don't limit it to savory foods—rev up your next cup of hot chocolate or coffee with a sprinkle!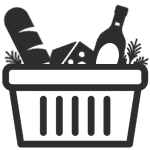 Healthy Kitchen Nugget
Fast and furious roux
Made with equal amounts of fat and flour, a roux is a classic thickening agent used to easily turn a liquid, such as pan drippings or even milk, into sauces and gravies. It's the perfect medium in which to melt cheese without scorching it—as long as you keep your whisk moving! French-inspired roux use butter, but I prefer olive oil for most recipes that require a roux—it's healthier and tastier. For creamy soups and sauces, the roux is cooked just long enough so that the flour is no longer raw. With recipes like gumbo, it will cook until it turns a deep mahogany, which can take up to 20 minutes with constant whisking. And every roux represents a great opportunity to use whole wheat or white whole wheat flour—both are milled in ways that preserve most of the grain's nutrients.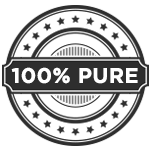 For Your Best Health
Rethinking everyday anxiety
Anxiety can get the better of us, even when everything is going well. It can also affect both physical and emotional health. The latest book from NYU neuroscientist Wendy Suzuki, PhD, Good Anxiety: Harnessing the Power of the Most Misunderstood Emotion (Atria/Simon&Schuster), explains how you can turn the tables on anxiety by facing it, understanding it, and taking action to prevent a perceived threat, rather than allowing it to keep you stuck.
Anxiety was helpful when our cave-dwelling ancestors had to react to life-and-death situations. Even though we don't face the same kind of threats they did, our brains still react the same way—whether the threat is real or something we imagine. As Dr. Suzuki points out, these days it's more the threats we imagine that cause worry and sleepless nights.
The first step to defuse the anxiety is to quiet it, either by getting your body moving—with a walk outdoors, for instance—to activate positive neurochemicals in your brain or with deep breathing to activate the parasympathetic nervous system that controls the body's ability to relax. Just 5 to 10 minutes of either activity can help.
Next, it's time to try to understand why you're feeling anxious—to find out what's causing the anxiety. It might be something within your control, like a work deadline, or something deeper, like the fear of public speaking. In either case, the third step is to come up with an action plan, a to-do list to turn anxiety from bad to good and be productive instead of ruminating. For example, to meet the work deadline, steps might include carving out set blocks of time when you'll focus only on the components of the project, no distractions, or finding a partner you can collaborate with. To overcome a fear of public speaking, you might tap into therapy for tools that enable you to give a speech despite your worries. By completing the to-do's you come up with, you help resolve the anxiety and become more productive as a result, according to Dr. Suzuki.

Fitness Flash
Get on trend with exercise
We all know the dilemma—you want to move more but it's hard to get started! For the past 16 years, the editors of the American College of Sports Medicine's Health & Fitness journal have compiled an annual list of the top fitness trends based on responses to an electronic survey from thousands of fitness professionals around the world. To get energized, look at the top trends for 2022, pick one that excites you, and take the plunge.
1. Wearable technology. Fitness or activity trackers, smart watches, heart rate monitors, and GPS tracking devices from names like Apple, Polar, Fitbit, Samsung, and Jawbone are a great way to keep track of your steps. Set a target, and as you watch the daily number go up, you'll become more motivated to reach and exceed your goal. Counting calories burned and reminders to stand up every hour are other functions that will encourage movement. Blood pressure, oxygen saturation, body temperature, respiratory rate, and electrocardiogram readings will keep you on top of any health issues as well.
2. Home gyms. Just because you're hunkered down at home doesn't mean you can't get in a workout. A home gym can mean a basic stationary bike or one with all the bells and whistles. There are options to suit every budget.
3. Outdoor activities. Get outside when you can. Small group walks, bike rides, and hikes have zoomed up from 25th in popularity in 2010, the first year they were ranked, to the 3rd spot in large part due to the idea that exercising outdoors during the pandemic is safer than in a commercial gym. While you can look for organized events with a group leader, it's easy enough to put together your own team of friends and family.
4. Strength training with free weights. Whether you use barbells, kettlebells, dumbbells, medicine balls, or even high-tension bands, building muscle is key to good health, and is especially essential once we start to lose muscle in our 30s. You might add an all-in-one weight training unit to your home gym—it takes up little space but lets you target all major muscle groups. But it's important to get proper instruction from a trainer—perhaps virtually—to learn correct form and progress safely and effectively.
Get More Recipes In Your Inbox!