Quinoa with Corn and Black Beans Recipe, Spotlight on Quinoa and Black Beans, How Air Quality Affects Your Brain, and Lower Your Cancer Risk with Exercise
Even if you haven't jumped on the Meatless Monday bandwagon, adding plant-based proteins to your diet can help maintain muscle mass, which naturally wanes as we get older. This quinoa recipe, enriched with black beans, is a winner! For more good health in 2022, take stock of your air quality, both indoors and out, and get motivated to move by new findings on the link between exercise and how it may lower cancer risk.
Quinoa with Corn and Black Beans
Quinoa with Corn and Black Beans

Protein-packed quinoa is a nutrition powerhouse, rich in manganese, phosphorus, magnesium, vitamin B1, and folate. Tossed with corn, black beans, red bell pepper and herbs, it makes for an easy, colorful, healthy main or side!

Ingredients

2 cups vegetable or chicken stock, preferably homemade
1 cup uncooked quinoa, rinsed
1 teaspoon paprika
1/2 teaspoon ground turmeric
2 cups flash-frozen yellow corn kernels, defrosted
1 cup cooked black beans
3 to 4 tablespoons extra virgin olive oil
1 red bell pepper, seeded, ribbed, and diced
3 to 4 scallions, trimmed, white and green parts thinly sliced
1/4 cup chopped cilantro leaves
1 tablespoon fresh lime juice, or more to taste
Salt and freshly ground black pepper

Directions

Step 1

Combine the stock and quinoa in a 1-1/2-quart saucepan and bring to a boil. Add the paprika and turmeric. Reduce the heat and simmer, covered, until the quinoa is tender, 15 to 20 minutes.

Step 2

Add the corn and black beans and heat them through, about 3 minutes. Remove from the heat and stir in the olive oil, bell pepper, scallions, cilantro, lime juice, and salt and pepper to taste.

Step 3

Serve warm, at room temperature, or cold.

Yields 4 side dish or 2 main course servings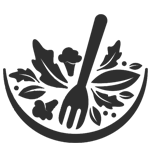 Healthy Ingredient Spotlight
Quinoa: Tastes great, more filling
Cultivated for more than 5,000 years in the Andean region of South America, quinoa has become a high-protein plant food darling in the US. Though technically a seed, it's often put into the whole grain category. But no matter what you call it, quinoa is a powerhouse of nutrition. One cup of cooked quinoa delivers about 5 grams of fiber and 8 grams of protein, and unlike most other grains, it's a complete protein, meaning that it contains all nine essential amino acids. It's also rich in manganese, phosphorus, magnesium, vitamin B1, and folate, according to Harvard Health. There are more than 120 known varieties of quinoa, from the mild-tasting white and yellow to the earthier red and black, whose shape holds up better after cooking. You can even pop it on the stove like popcorn.
Healthy Kitchen Nugget
Black beans: Know your options
It's crazy easy to open a can of black beans, cooked and ready to reheat or add to a recipe. But it's not really complicated to make them from scratch, plus you control the added salt—the chief drawback of canned beans. Store brands like Goya sell dried black beans, and they're also available from Rancho Gordo and other online gourmet outlets. When convenience is key and you're shopping for canned, look for sodium-free varieties, or drain and rinse the beans before using to remove as much salt as possible.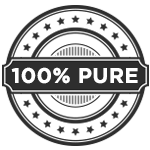 For Your Best Health
Air quality and your brain
It's no secret that air pollution can be harmful, especially to our lungs, and it pays to stay indoors on poor air quality days. Now research shows that it can age our brains, too. A fascinating study looked at performance changes in people playing brain-training games and found that even short-term exposure to air pollution affects brain performance and the capacity to work, causing cognitive function damage.
"The games we studied targeted seven cognitive functions: memory, verbal ability, attention, flexibility, math ability, speed, and problem-solving," explains Andrea La Nauze, PhD, of the University of Queensland School of Economics. "We found that exposure to moderately high levels of fine particulate matter (PM2.5) caused a player to drop by almost six points on a 100-point scale where 100 represents the score of the top 1% of cognitive performers. In fact, if you're under 30 years old and you're exposed to this level of pollution, your cognitive function declines by the same amount as aging by 15 years."
PM2.5 are tiny particles 2.5 microns or smaller in size. If inhaled, they can get into the lungs, enter the bloodstream, and cause other serious health problems such as heart disease and respiratory issues. "Cognitive functions are skills that we use to process, store, and use information—they're critical to tasks ranging from making a cup of tea to self-regulating," she says. "Economists are just beginning to study cognition, but recent research suggests changes in cognitive function impact workforce productivity. Our results show the effects of air pollution are largest for those under 50—people of prime working age—which indicates that day-to-day performance in our jobs is also likely to be impacted. You can alter your exposure in small ways by staying indoors, using air filtration, or moving to a less-polluted suburb," she says.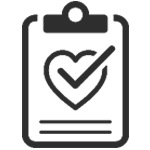 Fitness Flash
Lower your cancer risk with exercise
A study published in the journal Medicine & Science in Sports & Exercise and led by Adair Minihan, MPH, of the American Cancer Society, found that 3% of cancer cases—more than 46,000—could be prevented each year in the US if we met the recommended physical activity guidelines of 5 hours per week of moderate-intensity exercise.
This was the first study to estimate, state by state, the number of cancer cases linked to physical inactivity based on the location of the cancer (breast, endometrium, colon, stomach, kidney, esophagus, and urinary bladder). In terms of specific cancer sites, 16.9% of stomach cancers, 11.9% of endometrial cancers, 11.0% of kidney cancers, 9.3% of colon cancers, 8.1% of esophageal cancers, 6.5% of female breast cancers, and 3.9% of urinary bladder cancers were associated with a lack of exercise. By state, the proportion of cancer cases attributable to physical inactivity ranged from 2.3% in Utah to 3.7% in Kentucky.
For both men and women, states with the highest proportion of cancers attributable to physical inactivity were in the South, including Kentucky, West Virginia, Louisiana, Tennessee, and Mississippi; the lowest proportions were found in the Mountain region and northern states, including Utah, Montana, Wyoming, and Washington, as well as Wisconsin.
The study also highlighted the fact that many people have to overcome barriers in order to exercise, such as a lack of time because of work demands, the cost of a gym membership or home equipment, and even not having access to a safe environment in which to exercise. It may help to get involved in community programs and group activities, both to strengthen a commitment to exercise and to tap into its social benefits.
Get More Recipes In Your Inbox!