The Essential Fra Diavolo Sauce Recipe, Olive Oil's Role in a Plant-Based Diet and The Benefits of Olive Oil for Heart Health
Did you know that many chefs—including me!—prefer using canned tomatoes rather than fresh ones when making sauce? All the prep work has been done for you, so they're a huge time saver as well as being flavorful. This week's recipe for deliciously zesty fra diavolo sauce capitalizes on this pantry essential. I'm also sharing news about the heart health benefits of olive oil. A wealth of studies have found that it helps stave off heart disease and that the sooner you starting using it, the healthier you'll be in the decades to come.
THE ESSENTIAL FRA DIAVOLO SAUCE
Seafood Fra Diavolo

This Italian classic often gets its heat from pepperoncino (red pepper) flakes, but I love the depth that comes from including fresh serrano pepper in the garlic and onion sauté. For another layer of flavor, I use a full can of tomato paste. So delicious, plus you can make it your own with any seafood you like—go simple with shrimp, lavish with lobster tail meat and scallops or easy with chunks of your favorite fish!. As a final step to this recipe, you might stir in a pound of shelled shrimp and cook until opaque. Serve it with or without pasta. It's also delicious with any legume-based pasta—top with a good amount of grated Parmesan or Pecorino.

Ingredients

3 tablespoons extra virgin olive oil, more as needed
2 pounds assorted seafood, such as 8 ounces each peeled shrimp, scallops, calamari rings, and crabmeat
½ cup finely chopped onion
1 serrano pepper, seeded and chopped
4 large garlic cloves, peeled and chopped
1 6-ounce can tomato paste
½ cup red wine
1 28-ounce can crushed tomatoes
½ teaspoon dried oregano
Pinch of salt

Directions

Step 1

Heat a large skillet—it's ready when a few drops of water sizzle on the surface. Add the olive oil and then the seafood, gently searing it on all sides. With a slotted spoon, transfer the seafood to a bowl next to your cooktop. Add more oil to the pan if needed, then add the onions and sauté until soft and translucent, but not browned.

Step 2

Add the pepper and garlic and cook until soft. Then add the tomato paste and cook it until fragrant and almost brown-burgundy in color, whisking it constantly as it caramelizes. Slowly whisk in the wine and then add the crushed tomatoes, oregano, and salt, and heat through.

Step 3

Return the seafood to the pan and cook for 3–4 minutes until cooked through. Serve over your choice of pasta.

Yields 4 servings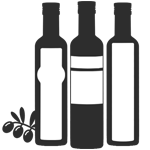 Olive Oil's Role in a Plant-Based Diet
Building out healthy eating
The research: "A Plant-Centered Diet and Risk of Incident Cardiovascular Disease during Young to Middle Adulthood" and "Relationship Between a Plant-Based Dietary Portfolio and Risk of Cardiovascular Disease: Findings from the Women's Health Initiative (WHI) Prospective Cohort Study," Journal of the American Heart Association, August 2021.
As much as you love fresh-pressed olive oil, it shouldn't be the only item on your healthy menu. These two new studies both looked at the heart benefits of eating a plant-centered diet—not necessarily vegetarian, but with a foundation of fruits, vegetables, olive oil, nuts, whole grains, and legumes.
One looked at the advantages of starting such a way of eating younger in life. It followed 4,946 adults from the Coronary Artery Risk Development in Young Adults (CARDIA) study for about 30 years. Participants went through lab tests, physical measurements, medical histories, assessments of lifestyle factors, and detailed diet history interviews. Researchers used a scoring system called A Priori Diet Quality Score (APDQS) to assess the participants' diets. APDQS classifies food groups as beneficial (like fruits, vegetables, beans, nuts, and whole grains), adverse (like fried potatoes, high-fat red meat, salty snacks, pastries, and soft drinks), and neutral foods (like potatoes, refined grains, lean meats, and shellfish) based on the foods' known links with cardiovascular disease.
People who scored in the top 20% for diet quality by eating the most beneficial foods and fewer adverse ones were 52% less likely to develop cardiovascular disease. Also, between years 7 and 20 of the study, when participants ranged in age from 25 to 50, those who improved their diet quality the most were 61% less likely to develop cardiovascular disease later on than those whose diet quality declined the most during that time.
The other study looked at the heart health effects of an eating program called the Portfolio Diet. It followed 123,330 postmenopausal women from the Women's Health Initiative, a long-term national study, for 25 years. The Portfolio Diet includes nuts; plant protein from soy, beans, or tofu; soluble fiber-rich oats; barley; okra; eggplant; oranges; apples and berries; olive oil; canola oil; and avocados, with limited saturated fats and cholesterol, an approach already found to lower unhealthy LDL cholesterol.
Based on the participants' answers to questionnaires, the researchers found that the women who followed the Portfolio Diet more closely were 11% less likely to develop any type of cardiovascular disease, 14% less likely to develop coronary heart disease, and 17% less likely to develop heart failure than the women who followed it the least.
"These results present an important opportunity, as there is still room for people to incorporate more cholesterol-lowering plant foods into their diets. With even greater adherence to the Portfolio dietary pattern, one would expect an association with even less cardiovascular events, perhaps as much as cholesterol-lowering medications," said senior study author John Sievenpiper, MD, PhD, of St. Michael's Hospital, in Ontario, Canada, and associate professor of nutritional sciences and medicine at the University of Toronto.
"We also found a dose response in our study, meaning that you can start small, adding one component of the Portfolio Diet at a time, and gain more heart-health benefits as you add more components," said lead author Andrea J. Glenn, PhD, RD, now an instructor at York University in Toronto.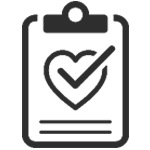 The Benefits of Olive Oil for Heart Health
Even small amounts make a big difference ​
The research: "Olive Oil Consumption and Cardiovascular Risk in U.S. Adults," Journal of the American College of Cardiology, April 2020.
This study looked at one of the most important benefits of olive oil: its link to helping lower heart disease risk. What sets it apart from previous studies is that the participants were Americans; most previous large studies involved people living in the countries surrounding the Mediterranean Sea, where olive oil consumption is much higher than it is here. The aim was to compare the effects of olive oil on heart health to those of margarine, butter, mayonnaise, and dairy fat.
The researchers analyzed diet and lifestyle data from 61,181 women who were part of the Nurses' Health Study and 31,797 men who took part in the Health Professionals Follow-up Study and who filled out questionnaires every four years between 1990 and 2014. The study found that participants who had anywhere over a half tablespoon of olive oil each day in place of the other fats had a 15% lower risk of having any kind of cardiovascular disease and a 21% lower risk of coronary heart disease. This led them to conclude that replacing even small amounts of animal fat with olive oil could move the needle toward a healthier heart. More information from a smaller pool of the participants showed that higher olive oil intake was also linked with lower levels of several inflammatory biomarkers and higher levels of HDL cholesterol—the good kind.
Get More Recipes In Your Inbox!