Olive Oil Chocolate Chip Muffins Recipe, Whole-Wheat Flour Power, Salt in Sweets, 9 Foods to Add to Your Diet Now and the Benefits of Walking
No muss, no fuss, and no mixer needed to whip up this week's recipe—chocolate chip muffins that taste sinful but deliver all the benefits of olive oil. My secret ingredients are two types of flour (including whole-wheat flour_ you might not yet have in your pantry but will reach for time and again once you do. I'm also sharing new insights into fruits and veggies for brain health and why you don't need to start at 10,000 steps a day to reap the benefits of walking.
Olive Oil Chocolate Chip Muffins
Olive Oil Chocolate Chip Muffins

Extra virgin olive oil makes these muffins tender on the inside and crunchy on top. Using pastry flour creates a finer crumb, and the addition of white whole-wheat flour adds fiber and protein.

Ingredients

1 1/2 cups plus 1/3 cup pastry flour or all-purpose flour
2/3 cup white whole-wheat flour 
2 teaspoons baking powder 
3/4 teaspoon baking soda
1 teaspoon kosher salt
1 scant cup sugar 
2 extra-large eggs 
1 cup Greek yogurt 
3/4 cup extra virgin olive oil, plus more for the muffin tin 
1/3 cup milk 
1 1/2 teaspoons vanilla extract
12 ounces dark chocolate chips or chunks

Directions

Step 1

Heat your oven to 350ºF. Grease a 12-muffin tin (including the spaces between the cups) with a small amount of olive oil.

Step 2

In a very large bowl, whisk the flour, baking powder, baking soda, and salt to combine.

Step 3

In another large bowl, whisk the sugar and eggs until well incorporated, and then whisk in the yogurt, followed by the olive oil, milk, and vanilla extract.

Step 4

Slowly pour it into the flour mixture, folding with a spatula as you go until the dry ingredients are mostly incorporated. Add the chips and continue folding until you no longer see any traces of flour.

Step 5

Use a large ice cream scoop to fill the muffin cups just about to the top (the muffins will nicely rise over the rims as they bake).

Step 6

Bake for 35 to 45 minutes, depending on your oven—they're done when the tip of a dinner knife inserted into the center of 2 or 3 muffins comes out clean. Cool the pan on a wire rack before turning out the muffins.

Yields 12 oversized muffins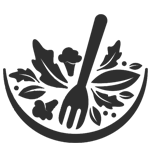 Healthy Ingredient Spotlight
Whole-Wheat Flour Power
I'm always looking for ways to "healthify" recipes, especially sweets. For instance, one of the great benefits of olive oil in place of butter is that you drastically cut the saturated fat. Another effortless swap is replacing some of the white flour in baked goods with whole-wheat flour, but not the standard type, which can make the finished food too dense. Instead, choose white whole-wheat flour made from white wheat, or whole-wheat pastry flour made from red wheat. Both are great, though I prefer white whole-wheat flour for sweeter foods, such as cakes and muffins, and whole-wheat pastry flour for more savory rolls and breads. As a rule of thumb, you can use either in place of 25% of a recipe's all-purpose white flour without noticing a taste difference. The experts at the King Arthur Baking Company suggest that you can go as high as 50% with the white whole-wheat flour without adjusting liquids or rising agents, but going to that level with whole-wheat pastry flour may require tweaking. Experiment to see what tastes best to you.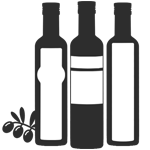 Healthy Kitchen Nugget
Salt in Sweets ​
Since salt often gets a bad rap, you might wonder whether you really have to include it in baked goods. The answer is yes, because it brings out the flavor of other ingredients, including chocolate. When you do the math, one teaspoon, or even two, spread out over a dozen portions of a recipe means just a few grains per serving. In terms of sources of excess sodium, packaged and processed foods are the ones to watch out for. For the best results in home cooking, always use kosher or coarse sea salt.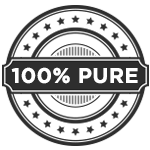 For Your Best Health
Over the Rainbow: 9 Foods to Add Now ​
Flavonoids are among the most important phytochemicals—nutrients found in fruits and vegetables. It's actually the umbrella term for many different types of plant nutrients. Anthocyanins, for instance, are well known for giving berries their bright hues. You often hear the advice to "eat a rainbow" because each fruit and veggie has its own unique mix of flavonoids, and you want to get as wide a variety as possible. Flavonoids are a great source of antioxidants, renowned for their ability to fight off the aging effects of oxidative stress and boost overall health. A major study done at Harvard and published in Neurology has found another reason to chow down on fruits and veggies. The researchers discovered an important link between eating lots of flavonoid-rich foods and lowering the odds of subjective cognitive decline (SCD)—how much memory loss or sense of confusion you feel in your daily life.
They looked at data from nearly 50,000 women and 28,000 men over roughly 20 years. Those who had the most flavonoids in their diet lowered their odds of SCD the most compared to those who had the least, they reported. Three types of flavonoids in particular—flavones, flavanones, and anthocyanins—had the most impact. Which fruits and vegetables did the participants eat most? Strawberries, blueberries, oranges, grapefruits (whole or juiced), apples, pears, celery, peppers, and bananas. Onions, peaches, cauliflower, Brussels sprouts, lettuce, and potatoes also ranked high. Another key finding is that it's never too early to start enjoying these foods on a regular basis—think of it as making deposits in the bank of brain health.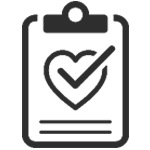 Fitness Flash
Step to It ​
There are many ways to get and stay fit, and walking—considered a light-intensity physical activity, or LIPA—remains one of the easiest. Though we often hear that 10,000 steps a day is the ultimate goal, it may not be the right goal for you, according to Benjamin Washburn, MD, of the University of Missouri, and Joseph Ihm, MD, of Northwestern University Feinberg School of Medicine, authors of the article "Using Step Counts to Prescribe Physical Activity: What Is the Optimal Dose?" published in the American College of Sports Medicine's Current Sports Medicine Reports. In their report, based on analyzing extensive data, and in a blog post on the topic, they detailed why a target step count should be personalized to each person's current activity level and needs.
They wrote that "significant health benefits can occur at activity levels below 10,000 daily steps, especially if individuals increase their baseline activity by at least 1,000 steps per day. Several studies demonstrate that near-maximal or maximal health benefits can be achieved by engaging in predominantly LIPA totaling approximately 6,000 to 8,000 steps per day…At the lower end of the activity level spectrum, reaching a minimum of about 4,000 steps per day may be beneficial for many groups if they are at or below this level of activity at baseline." They added that this may be a helpful goal for older people looking to start a walking program.
The concept of gaining more benefits with every additional 1,000 daily steps also applies to people already getting 10,000 per day. They pointed out that going beyond the weekly minimums set in physical fitness guidelines will likely keep you healthier than someone who achieves a lower level of activity. But "for some, a lower level of activity will still be better than being less active," they stated.
Get More Recipes In Your Inbox!