Chilean Empanadas de Pino Recipe, Spotlight on Grinding Your Own Beef, How to Manage Stress and a Link Between Exercise and Brain Health
I love empanadas (if I'm being honest, I love all kinds of meat pies!), but they can seem daunting to make at home. This week's recipe breaks it down for you. One step that makes every ground meat dish better is grinding the meat yourself, and it's a snap with a countertop appliance you might already have…as long as you follow one simple step. I'm also sharing two important health discoveries—a creative way to manage stress and a newfound benefit of exercise that's the latest example of the mind-body link.
CHILEAN EMPANADAS DE PINO
Chilean Empanadas De Pino

Stuffed meat pies are part of nearly every culture. This very popular Chilean version builds on the pino—sauteed and beautifully seasoned ground beef—by adding a bounty of other flavors to the filling.

Ingredients

For the dough:

3-3/4 cups unbleached all-purpose flour
1 tablespoon sugar
1-1/2 teaspoons salt
12 tablespoons unsalted butter, cut into 1/2-inch cubes and kept chilled
1-1/4 cups ice water

For the filling:

3 tablespoons extra virgin olive oil
3 cloves of garlic, finely minced
3/4 pound of ground beef, preferably chuck
1 large onion, peeled and finely diced
1 teaspoon ground cumin
2 teaspoons sweet paprika
1 teaspoon dried oregano
1 teaspoon hot sauce, or more to taste
Salt and pepper to taste

For the assembly:

null
3 hard-boiled eggs, peeled and quartered lengthwise 
12 brined large green or black olives, pitted 
3/4 cup golden or sultana raisins
1 egg 
1 tablespoon of water

Directions

Step 1

Make the dough: In the bowl of a food processor, pulse the flour, sugar, and salt just until combined. Add the chilled butter and pulse again until the butter bits are about the size of peas—be careful not to overprocess.

Step 2

Transfer the mixture to a large bowl, then add the water, 1/4 cup at a time, stirring and pressing it into the flour mixture with a spatula until you get a cohesive dough (you may not need all the water).

Step 3

Turn the dough out onto a clean, lightly floured work surface and divide into 12 portions. Form each portion into a ball, place the balls on a plate, cover with plastic wrap, and refrigerate for an hour for easier rolling.

Step 4

Prepare the filling: Heat the olive oil in a large frying pan over medium-high heat until it shimmers. Add the garlic, beef, and onion and sauté until the onions are translucent, about 5 minutes. Add the spices, hot sauce, and salt and pepper and cook for another 3 to 4 minutes until the meat is cooked through. Set aside to cool for about 15 minutes.

Step 5

Assemble the empanadas: Set out two large baking sheets. Working on a well-floured surface with a well-floured rolling pin, roll one of the dough balls into a 6- or 7-inch circle about 1/8-inch thick.

Step 6

Place 2 heaping tablespoons of the meat mixture in the lower half of the round and arrange an olive, an egg quarter, and a tablespoon of raisins on top of the meat. Fold the upper half of the dough over the filling to create a half-moon shape. To seal it, fold up the edge along the half-moon by about 3/4 inch and crimp all along the way with the tines of a fork for a braided look. Use a large spatula to transfer the empanada to one of the baking sheets. Repeat with the rest of the dough balls.

Step 7

Bake the empanadas: Preheat your oven to 425°F. Make an egg wash by breaking the egg into a small bowl and whisk it thoroughly with the tablespoon of water. Use a pastry brush to lightly brush the tops of the empanadas with the egg wash. Bake on two racks in the oven until golden brown, about 20 minutes, rotating the pans at the halfway mark for even browning.

Makes 12 — Recipe courtesy of the Fresh-Pressed Olive Oil Club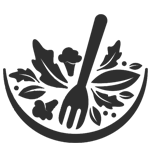 Healthy Ingredient Spotlight
Grinding Your Own Beef
There's no better way to elevate ground meat than to grind your own, and it's not complicated. If you've got a Kitchen Aid stand mixer, invest in the grinder attachment (the kit also includes stuffer tubes for making your own sausages!). If you've got a food processor, you can simply use the steel blade—it will have a denser texture because it's mincing rather than grinding.
For the best grind, everything needs to be icy-cold. Prep your meat by cutting it into 1-inch cubes, spreading them out on a baking sheet, covering with wrap, and popping in the freezer for 15 minutes along with your grinder or processor blade. For the grinder attachment, follow manufacturer instructions. For the processor, use the pulse button for the best control, so you don't end up with a mash instead of a mince.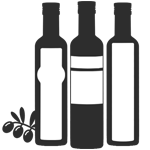 Healthy Kitchen Nugget
Choosing and Using a Pastry Brush
Pastry brushes might seem like a luxury, but a simple natural boar-bristle brush from a company like Ateco is only a few dollars, and the golden finish from painting an egg wash on pastry before baking is more than worth it. Silicone brushes are easier to clean (they can go right in the dishwasher), but a thin egg wash doesn't coat their bristles well—save silicone for a thicker application, like brushing BBQ sauce on ribs. To clean a natural bristle brush, rinse it under warm water, rub a small amount of dish detergent into the bristles, and rinse again. Blot the bristles with paper towels and let the brush air dry, flat, on a clean dish towel. When the bristles start falling out or if the brush develops any odors, it's time to replace it.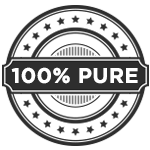 For Your Best Health
Making Stress Work for You
For years, Jeremy Jamieson, PhD, associate professor of psychology and the principal investigator at the University of Rochester's Social Stress Lab, has been developing ways to rethink how people can deal with stress. Because stress is a normal part of life, it's better to change how you think about it than to ignore it. For his latest study, published in the Journal of Experimental Psychology: General, college students were taught to see stress as a positive—a tool rather than an obstacle. As a result, they lowered their anxiety levels, scored higher on tests, and responded to academic challenges in a healthier way.
"We use a type of 'saying is believing' approach to learn about the adaptive benefits of stress," said Dr. Jamieson. For instance, tell yourself that your sweaty palms and racing heart are responses that can energize you to perform well. "Stress reappraisal is not aimed at eliminating or dampening stress," he explained. "It does not encourage relaxation, but instead focuses on changing the type of stress response: If we believe we have sufficient resources to address the demands we're presented with—it doesn't matter if the demands are high—if we think we can handle them, our body is going to respond with the challenge response, which means stress is seen as a challenge, rather than a threat." Try it and see for yourself!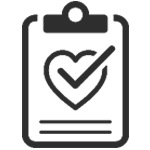 Fitness Flash
A Link Between Exercise and Brain Health
A group of scientists led by Bruce M. Spiegelman, PhD, the Stanley J. Korsmeyer Professor of Cell Biology and Medicine at the Dana-Farber Cancer Institute and Harvard Medical School, has just released its latest research on irisin, a hormone produced by muscles during exercise and discovered by Dr. Spiegelman in 2012. After research on human brains found that irisin, named for the Greek messenger goddess Iris, was absent in people who had died of Alzheimer's disease but was present in others, the team wanted to explore how the hormone might be involved in brain health.
The most recent study, published in Nature Metabolism, used a variety of lab experiments involving mice to show that irisin can cross the blood-brain barrier and improve cognition—thinking and memory—in both healthy animals and those with a rodent version of Alzheimer's. These findings suggest that the simple act of exercising could change the course of brain function as we age and lower dementia risk. While it will take research involving humans to learn what types and frequency of exercise are best, these results already suggest that exercise can be as good for your brain as we know it to be for your heart, which should motivate all of us to get moving.
Get More Recipes In Your Inbox!