Tuna and White Bean Salad Recipe, The Benefits of Olive Oil for Brain Health and The Compound that Makes Extra Virgin Olive Oil Brain-Friendly
As a reader of The Olive Oil Hunter Newsletter, you know that I'm laser-focused on bringing you the most delicious recipes featuring extra virgin olive oil and other healthy ingredients, like this week's tuna and white bean salad. I'm also always excited to share insights into the health benefits of olive oil, and every year we learn more about why it belongs in our diet.
In this issue, the health benefit of olive oil I'm highlighting is brain health, with research showing that extra virgin olive oil as part of the Mediterranean diet may help stave off cognitive decline—when you don't feel as sharp as you once did and have trouble with memory and thinking—as well as forms of dementia.
TUNA AND WHITE BEAN SALAD
Calabrian Pumpkin Soup

Simple but sublime is the pumpkin soup my Merry Band of Tasters and I were served when visiting the Librandi family, one of Calabria's outstanding olive oil producers. "Mama" Librandi shared the recipe with me.

Ingredients

1 3-pound pumpkin or butternut squash, peeled, with seeds and membranes removed
2 medium Yukon Gold potatoes, peeled
3 tablespoons extra virgin olive oil, plus more for serving
2 tablespoons water
Sea salt
Croutons for garnish (see the "Healthy Ingredient Spotlight" below)

Directions

Step 1

Using a sturdy knife, cut the pumpkin or butternut squash into roughly 1.5" cubes. Do the same with the potatoes.

Step 2

In a medium saucepan, combine the pumpkin, potatoes, the 3 tablespoons of olive oil, and the water. Cover and cook over medium-low heat, stirring occasionally, until tender—50 to 60 minutes.

Step 3

Transfer to a blender jar and purée until smooth (don't fill the blender more than half full—work in batches if necessary). Salt to taste.

Step 4

Divide the soup between warmed soup bowls. Drizzle generously with additional olive oil, and garnish with croutons.

Yields 6 appetizer or 4 main course servings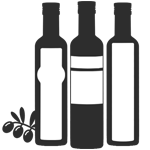 The Benefits of Olive Oil for Brain Health
How it works within the Mediterranean diet
The research: "The Effect of Mediterranean Diet on Cognitive Functions in the Elderly Population" Nutrients, June 2021.
Scientists looked at a group of studies on the Mediterranean diet ("MedDiet") spanning the previous five years in order to analyze its effects on people age 55 and up with or without cognitive impairments. They wrote: "The results show that the higher adherence to MedDiet proves to have a better effect on global cognitive performance of older people…Overall, the strength of the findings…is that the adherence to MedDiet improves memory of both cognitively unimpaired and impaired older people."
What's more, the authors pointed out that the "enrichment of MedDiet with a higher dosage of some food…such as extra-virgin olive oil, might have a more significant impact on the improvement of cognitive performance among seniors than just MedDiet alone."
They highlight the flavonoids found in extra virgin olive oil and point out that one in particular, secoiridoid oleuropein, might be the reason that olive oil seems to protect the brain.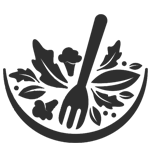 Now That's a Mouthful!!
The compound that makes extra virgin olive oil brain-friendly
Research: "Effect of an Extra-Virgin Olive Oil Intake on the Delay of Cognitive Decline: Role of Secoiridoid Oleuropein?" Neuropsychiatric Disease and Treatment, 2019.
This is one of the studies that the researchers above looked at. Secoiridoid oleuropein might be nearly impossible to pronounce, but it's one of its most powerful and abundant phenolic compounds in extra virgin olive oil (EVOO). A specific type called oleuropein-aglycone occurs during the production of EVOO, but not with just any production. According to this study, "EVOO is the best quality oil produced by mechanical pressing of ripe olives. Through this process, it is possible to retain most of the components with strong antioxidant and anti-inflammatory properties. Any industrial processing of olive oil (extraction and refining) makes it a lower quality oil. Comparing EVOO with refined olive oil, the refined form is less protective of oxidative lipid damage, free radical formation, and inflammatory activity. Oleuropein-aglycone…is the chief phenolic substance of extra virgin olive oil, and the neuroprotective effect is thought to be associated with it."
The study authors pointed out that while most research on the brain benefits of extra virgin olive oil has been done in the lab, two randomized controlled trials—the gold standard for research—involved people. For a yearlong Italian study of 110 healthy elderly subjects, everyone followed the Mediterranean diet, but half the participants included additional EVOO, and they were the ones who had higher short-term improvement of cognitive function scores.
In a Spanish study that lasted for 6.5 years, those who followed an EVOO-rich Mediterranean diet had better cognitive function and less MCI or mild cognitive impairment (early signs of cognitive decline) than those who didn't. As the researchers wrote, "Thus, the neuroprotective effect against cognitive decline was confirmed."
What I found really interesting is their citing advice to start reaping extra virgin olive oil's benefits early in life: "As general recommendations state, the protective effect of virgin olive oil can be most important in the first decades of life, which suggests that the health benefit of virgin olive oil intake should start before puberty and [be] maintained through life."
Get More Recipes In Your Inbox!