Garden Pasta alla Hermes Recipe, Spotlight on Gluten-Free Pasta, Benefits of Green Foods and Canned Tomatoes, Plus Boosting Your Brain
The tomato purée we used in this recipe is called passata and you can find it at larger supermarkets or online. In a pinch, you can use high-quality canned crushed tomatoes like the San Marzano variety. If you have a bounty of fresh tomatoes from your garden or farmers' market, as a variation chop them and add to the pan along with the other vegetables, omitting the jarred sauce. I love it in all these ways!
GARDEN PASTA ALLA HERMES
Garden Pasta Alla Hermes

My Merry Band of Tasters and I were treated to this recipe at the Di Mercurio family's farm in Italy after an olive harvest, and master miller Duccio Morozzo and I liked it so much we decided to recreate it back in his Roman kitchen.

Ingredients

1/4 cup extra virgin olive oil, plus more for drizzling
1/2 red bell pepper, stemmed, seeded, and diced
1/2 small eggplant, stemmed, peeled, and diced
1/2 small zucchini, stemmed and diced
1 small red onion, peeled and diced
Coarse sea salt
8 ounces dry rigatoni
3 cups tomato purée or crushed tomatoes
Parmigiano-Reggiano for serving
Crushed red pepper flakes for serving
Basil leaves for garnish

Directions

Step 1

Pour the 1/4 cup of olive oil into a cold saucepan. Add the bell pepper, eggplant, zucchini, onion, and a pinch or two of salt. Sauté the vegetables until they're soft and cooked through, 10 to 12 minutes. Meanwhile, bring a large pot of salted water to a boil, add the pasta, and cook until al dente according to the package directions.

Step 2

Stir the tomato purée into the vegetables and simmer over medium-low heat for 5 minutes.

Step 3

Purée the sauce with a stick blender until it's fairly smooth. Season with additional salt, if desired. Drain the rigatoni and add to the sauce. Gently stir to combine. Transfer to a warmed shallow bowl and serve with grated Parmigiano-Reggiano, red pepper flakes, and extra olive oil for drizzling. Garnish with basil as desired.

Yields 4 lunch or 2 dinner servings.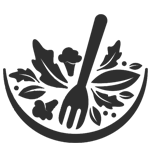 Healthy Ingredient Spotlight
Gluten-Free Pastas Get Creative ​
You don't have to be on a gluten-free diet to reap the benefits of vegetable- and legume-based pastas. You'll not only skip the refined flour, but also get a nutrient boost depending on the type you choose, and some are made from a single ingredient—no fillers or other additives. Yellow pea pasta, introduced last year by Zenb, delivers 17 grams of protein and 11 grams of fiber in a three-ounce serving. Black soy bean pasta from O the Only Bean has 25 grams of protein and 10 grams of fiber in just two ounces. There are also pastas made from chickpeas and other lentils, cauliflower, and cassava, a vegetable that has a wheat-like taste.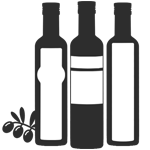 Healthy Kitchen Nugget
Canned Goodness ​
Canned tomatoes are one of the most versatile foods to keep in your pantry, and I always have a selection on hand. Tomato purée is great for making smooth sauces, while crushed tomatoes will give your dishes more texture. Whole peeled tomatoes are excellent for slow-cooked sauces, especially meat-based ones. Diced tomatoes are perfect for a fast salsa or when you want to add more texture to a cooked dish—no cutting required and they hold their shape. And, of course, don't forget tomato paste for adding sweet richness and concentrated taste.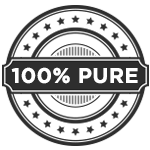 For Your Best Health
Go-To "Green" Foods
A landmark study from University of Michigan researchers, published in the journal Nature Food, has ranked more than 5,800 foods by how much they negatively or positively impact both our health and the environment. The researchers used a new epidemiology-based nutritional index, the Health Nutritional Index, or HENI, which they developed in collaboration with nutritionist Victor Fulgoni III from Nutrition Impact LLC. HENI calculates the net beneficial or detrimental health burden of a serving of food in terms of minutes of healthy life. To create their rankings, they also factored in 15 dietary risk factors and disease burden estimates and nutrition profiles of foods from the What We Eat in America database of the National Health and Nutrition Examination Survey. Foods with positive scores add healthy minutes of life, while foods with negative scores are linked to outcomes that can be detrimental to health. As just one example, eating a hot dog could cost you 36 minutes of healthy life, but eating a serving of nuts instead could help you gain 26 minutes of healthy time alive.
They also classified food choices according to three color zones: green, yellow, and red. Green represents foods we should eat more of and that have low environmental impacts, with nuts, fruits, field-grown vegetables, legumes, whole grains, and environmentally raised seafood topping the list. As many other health studies have found, processed meats top their list of red foods, which also includes many red meats as well as seafood raised and/or harvested using unhealthy practices. In terms of the big picture, they found that substituting 10% of daily calories from red foods with the aforementioned green foods could reduce your dietary carbon footprint by one-third and let you gain 48 minutes of healthy minutes per day.
As with most food decisions, the researchers advise making balanced choices because nutritionally beneficial foods might not always generate the lowest environmental impacts, and vice versa. You can read a summary of the study at Futurity.org.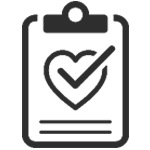 Fitness Flash
More Brain Boosts ​
Building on the link between better cognitive function and engaging in mentally stimulating activities, physical exercise, and positive social interactions, researchers have found that one form of social interaction in particular—having someone in your life who you can count on to listen to you when you need to talk—can improve what's called cognitive resilience. This is a measure of the brain's ability to function better than it should in view of one's physical aging. The new study, published in JAMA Network Open, found that people with "listener availability" had higher total cerebral volume, which is associated with greater cognitive resilience.
"We think of cognitive resilience as a buffer to the effects of brain aging and disease," said lead researcher Joel Salinas, MD, assistant professor of neurology at the New York University Grossman School of Medicine and a member of the neurology department's Center for Cognitive Neurology. "This study adds to growing evidence that people can take steps, either for themselves or the people they care about most, to increase the odds they'll slow down cognitive aging or prevent the development of symptoms of Alzheimer's disease—something that is all the more important given that we still don't have a cure for the disease."
Dr. Salinas added that while Alzheimer's usually affects older people, the results of this study show those under 65 would benefit from this form of social support. For every unit of decline in brain volume, individuals in their 40s and 50s with low listener availability had a cognitive age that was four years older than those with high listener availability. "These four years can be incredibly precious. Too often we think about how to protect our brain health when we're much older, after we've already lost a lot of time decades before to build and sustain brain-healthy habits," he explained. "But today, right now, you can ask yourself if you truly have someone available to listen to you in a supportive way, and ask your loved ones the same. Taking that simple action sets the process in motion for you to ultimately have better odds of long-term brain health and the best quality of life you can have."
Get More Recipes In Your Inbox!