Peruvian Purple Potato Salad Recipe, Spotlight on Potatoes, The Other "Utility" Knife and Spiritual Fitness for Brain Boosts and Protecting Your Skin
This week's Olive Oil Hunter Newsletter delivers the goods with a delicious and surprising twist using richly colored Peruvian purple potatoes. And their beauty is more than skin deep!
Note: Specialty potatoes are often available online if they're not at your local market. And if you can't find purple ones, you can substitute any brightly colored variety.
PERUVIAN PURPLE POTATO SALAD
Peruvian Purple Potato Salad

The beauty of these potatoes is more than skin deep—they're rich in antioxidants. Leave on the skins for maximum nutritional benefits.

Ingredients

2 pounds Peruvian purple potatoes, scrubbed
3 tablespoons Pear Balsamic Vinegar
2 teaspoons Dijon mustard
1/2 teaspoon salt, plus more to taste
1/4 teaspoon black pepper, plus more to taste
1/2 cup extra virgin olive oil
1/2 cup Kalamata olives, pitted and roughly chopped
1/4 cup red onion, peeled and diced
1 jalapeño pepper, stemmed, seeded, and finely diced (optional)
1/2 yellow or orange bell pepper, stemmed, seeded, and diced
3 tablespoons each chopped fresh cilantro, parsley, and chives

Directions

Step 1

Boil the potatoes in salted water until just tender—20 minutes or so, depending on their size, but don't overcook. Drain, let cool slightly, and quarter them. Transfer to a large bowl.

Step 2

In a small bowl, combine the vinegar, mustard, salt, and black pepper. Slowly whisk in the olive oil until the mixture emulsifies. Pour the vinaigrette evenly over the potatoes while they're still warm. Gently fold in the olives, onion, jalapeño (if using), bell pepper, and herbs. Season to taste with more salt and black pepper.

Yields 4 to 6 servings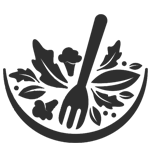 Healthy Ingredient Spotlight
Potatoes Get More Colorful
Americans don't get enough fruits and vegetables, except when it comes to our beloved potatoes—we each eat about one pound every week! Potatoes are considered starchy because they're calorie-dense, but a medium-sized potato, skin on, still delivers on nutrition: 35% of a day's vitamin C needs, 30% of vitamin B6, and 25% of potassium, plus 4 grams of fiber and 5 of protein. Most of those nutrients are in the skin, so keep it on, even when making mashed.
Potatoes have been getting more and more colorful, and each color is a sign of its antioxidant content, just as it is for berries. Beyond Yukon golds and red-skinned potatoes, purple varieties are becoming easier to find. Even the US Agricultural Research Service got into the act by creating Huckleberry Gold, with a purple jacket, a fine-textured yellow flesh, and a significantly higher level of antioxidants than those Yukons.
As with pasta, it's what you put on your potato that counts. Cleveland Clinic registered dietitian Andrea Dunn suggests: "Try a drizzle of olive oil with chives instead of sour cream, butter, and salt."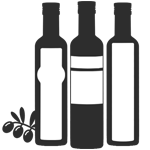 Healthy Kitchen Nugget
The Other "Utility" Knife
Think of it as the unsung hero in your utensil drawer (chances are, it's hidden somewhere in the back). The grapefruit knife, often the same length as a dinner knife, is unique because both edges are serrated and the blade itself is curved. This makes it not only ideal to cut out the sections of a citrus half (oranges and lemons as well as grapefruit), but also to stem peppers, from jalapeños to bells, and even strawberries, with a neat edge. It's especially handy when you want to keep a pepper intact for stuffing, since you can maneuver the blade around the inside to cut away the ribs. If you don't already have one, a grapefruit knife is just a few dollars, and you can find many options online.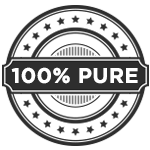 For Your Best Health
Spiritual Fitness for Brain Boosts
According to researchers Dharma Singh Khalsa, MD, of the Alzheimer's Research and Prevention Foundation in Tucson, and Andrew B. Newberg, MD, of the Marcus Institute of Integrative Health at Thomas Jefferson University in Philadelphia, "spiritual fitness," a new concept in medicine that centers on psychological and spiritual well-being, may reduce multiple risk factors for Alzheimer's disease (AD).
Spiritual fitness weaves together basic, psychological, and spiritual well-being, which is often practiced independent of religion. Drs. Khalsa and Newberg analyzed existing research for their review, "Spiritual Fitness: A New Dimension in Alzheimer's Disease Prevention," published in the Journal of Alzheimer's Disease, and found positive connections between spiritual fitness and brain health. Psychological well-being includes having a purpose in life, and according to one study, people who feel this strongly are 2.4 times more likely to remain free of AD than people who don't. In another study, having a purpose in life was linked to better cognitive function as people age.
Because stress, with its physical, psychological, and emotional effects, may elevate AD risk, stress management is important to help reduce it. Drs. Khalsa and Newberg highlighted a practice called Kirtan Kriya, a 12-minute singing meditation that involves four sounds, breathing, and repetitive finger movements. It not only helps improve sleep, decrease depression, increase well-being, and improve mood, but also may increase blood flow to areas of the brain involved in cognition and emotional regulation. Practiced long-term, it may increase grey matter volume and decrease ventricular size to help slow brain aging.
"Mitigating the extensive negative biochemical effects of stress with meditation practices, in tandem with the creation of heightened levels of spiritual fitness, may help lower the risk of AD. Small shifts in one's daily routine can make all the difference in AD prevention," Dr. Khalsa and Dr. Newberg conclude.
You can read the entire report here.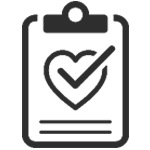 Fitness Flash
Avoiding Another Kind of Injury
You know all about warming up and stretching before exercise to avoid injury, but you might not realize the risk that the sun poses, especially on hot, sunny days, and not only in terms of dehydration. Your skin is especially vulnerable to sunburn when you're active outdoors, especially when you forget the sunscreen. In addition to being a risk factor for skin cancer, sunburn affects thermoregulation and the dissipation of excessive heat—that also makes it a risk factor for heat-related illnesses, according to Frank Perna, EdD, PhD, of the National Institutes of Health, and David Conroy, PhD, of the Penn State Cancer Institute, writing for the American College of Sports Medicine. Even though sweating plays the vital role of cooling you off, it also shortens the time it takes UV exposure to cause a sunburn.
Consider these smart precautions:
Protect your skin with a variety of approaches—sunscreen, protective clothing, and working out in shady conditions and/or avoiding peak UV times.
Apply sunscreen regularly, and don't be skimpy with it. "Some dermatologists recommend higher SPF sunscreen for athletes because of sweat effects on photosensitivity and the common finding that most people only apply about half the recommended amount of sunscreen," write Drs. Perna and Conroy. For less mess and to be sure it's properly absorbed, apply it before going outside. The CDC recommends using a broadband sunscreen with SPF of 15 or greater and reapplying it every 80 minutes or every time you towel off. Carry sunscreen with you even if you don't have specific plans for outdoor exercise—you never know when someone will toss a Frisbee your way at the park.
Choose exercise apparel with a UPF rating to shield skin. Add a hat to protect your scalp. And remember to wear sunglasses with UV protective lenses—sunlight can accelerate cataracts.
Get More Recipes In Your Inbox!