Espetadas Recipe, Spotlight on Red Wine Vinegar, Cooking with Skewers, The Importance of Breakfast and Getting Fit with Tai Chi
With grilling season in high gear, I love having a few recipes that are delicious yet not complicated. Kebabs are perfect because you can marinate the meat ahead of time, and the cubes cook up fast. The following marinade has a Mediterranean twist featuring two of Portugal's signature ingredients, Madeira and red wine vinegar. Enjoy!
Espetadas
Espetadas

Popular in Portugal's Madeira Island where its namesake wine is produced, these kebabs were traditionally skewered on branches of bay laurel, grilled over a wood fire, and accompanied by a round of local bread called bolo do caco. While you might not readily find bay laurel branches, you can serve this delicious grilled beef on the crusty bread of your choosing—slices can be rubbed with garlic, grilled for under a minute on each slide, and then brushed with extra virgin olive oil before serving.

Ingredients

1/3 cup red wine vinegar, best quality available
3 tablespoons Madeira
4 cloves garlic, minced
Coarse kosher or sea salt
Freshly ground black pepper
1/3 cup extra virgin olive oil, plus extra for serving
2 dried bay leaves, crumbled
2 pounds beef tenderloin or top sirloin
Rustic bread, grilled with olive oil, if desired, for serving

Directions

Step 1

In a large nonreactive bowl, combine the vinegar, Madeira, garlic, and a teaspoon each of the salt and pepper. Whisk until the salt crystals dissolve, and then whisk in the 1/3 cup of olive oil. Stir in the dried bay leaves.

Step 2

Trim off any excess fat or silver skin from the meat and cut it into 2-inch cubes. Add the cubes to the marinade and stir gently to coat. Cover and refrigerate for 4 to 8 hours, stirring occasionally.

Step 3

When ready to cook, preheat a grill to medium-high heat. Brush and oil the grill grate. Drain the meat cubes and discard the marinade. For a good sear, pat the cubes dry with paper towels and then thread them onto 4 to 6 metal skewers. Season with more salt and pepper. Grill the meat 2 to 3 minutes per side for medium-rare, or until done to your liking. Transfer the skewers to a platter or plates. Drizzle with olive oil and let the meat rest for 2 to 3 minutes. Serve with the grilled bread, if desired.

Yields 4 to 6 servings.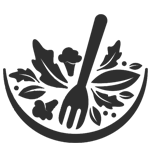 Healthy Ingredient Spotlight
Red Wine Vinegar: Be Choosy
If your only experience with red wine vinegar comes from commercial brands sold at your local supermarket, you may wonder what all the fuss is about. But a beautifully—and slowly—crafted red wine vinegar will have the variety of notes of a fine wine because it will have been made from fine grapes (look for details on the label).
There are many historical tales about forgotten barrels of wine that transformed over time into vinegar, but in the hands of today's producers, nothing is left to chance. This ensures that the finished product is vibrant and fruity, a perfect match for extra virgin olive oil and other ingredients, whether you're making a marinade or a vinaigrette. It takes more time to make this type of red wine vinegar, and it's more expensive than mass-produced brands, but since it's typically used in small amounts, a bottle will go a long way. One key clue: Look for an acidity level over 7% rather than the average 5%–6% of commercial varieties.
Your Olive Oil Hunter is on a quest to bring you the best vinegars from around the world, so stay tuned for important developments to come in future newsletters!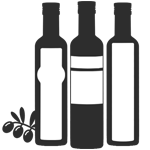 Healthy Kitchen Nugget
Get Skewered!
For serving fresh foods like cubes of fruit, long bamboo skewers make an elegant presentation and allow guests to grab a portion without dipping into a large fruit salad bowl. But even if you soak wood skewers first, they're not my favorite option for grilling because they can easily burn. They can also break when you're trying to push them through a piece of raw meat or a hard vegetable. I like reusable and sturdy stainless-steel skewers, at least 12″ in length and with a sharp point that easily pierces food chunks. There are many options with attractive and easy-to-grip handles so that, once cooled, guests can help themselves. Handles also make it easy for you to slide off the cooked food if you're arranging it on a serving platter. Be sure to buy at least a dozen so you'll have enough to skewer meat and veggies separately since their grilling times can vary.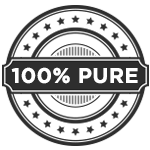 For Your Best Health
Lost Nutrients From Skipping Breakfast ​
We know that breakfast fuels the body and brain for the day ahead, and skipping it can leave you feeling sluggish, but the problems may go deeper. According to an analysis of one-day food diaries kept by over 30,000 American adults, people who skip breakfast not only miss out on the nutrients associated with breakfast foods, but they also don't make up for those losses later on.
"What we're seeing is that if you don't eat the foods that are commonly consumed at breakfast, you have a tendency not to eat them the rest of the day. So those common breakfast nutrients become a nutritional gap," said Christopher A. Taylor, PhD, RDN, professor of medical dietetics and family medicine at The Ohio State University and senior author of the study. The biggest shortfalls were calcium and iron; vitamins A, B1, B2, B3, folate, and C; and fiber. To make matters worse, breakfast skippers were more likely to have a meal-sized snack to compensate for the missed breakfast, plus a larger lunch and dinner, all of which tended to be of a lower dietary quality.
If you're too rushed in the morning or don't wake up with an appetite, you may want to make the effort to eat foods in the dairy, fruit, and whole grain groups when you are ready to chow down.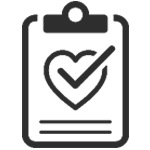 Fitness Flash
Whittle Your Waist With Tai Chi ​
Tai chi is a popular mind-body discipline practiced the world over. It incorporates gentle movements, focused breathing, and meditation-like self-awareness. And it's great for balance and flexibility. Now a study done by a team of researchers from the University of Hong Kong and UCLA has found that, practiced consistently, it may help reduce belly fat. Belly fat is often the most outward sign of metabolic syndrome, a group of diabetes and heart disease risk factors that also include high blood fats, high blood sugar, and high blood pressure. To make tai chi part of a comprehensive exercise plan, look for in-person or online classes at the Tai Chi Foundation.
Get More Recipes In Your Inbox!