The Essential Dry-to-Wet Rub Recipe, Spotlight on Mustard, The Life of Spice, Another Reason to Ditch Crash Dieting and Creating Your Own Exercise "Cocktail"
What's the #1 grilling essential? You might think it's the charcoal or your favorite BBQ sauce, but extra virgin olive oil should be the go-to ingredient for every grill master. You probably know that for sauces and dressings, it's a great way to emulsify all the other ingredients and create a rich texture, and that steak and vegetables in particular benefit from a drizzle just before serving. But olive oil is the first ingredient I reach for at the very start of my grilling process, when I'm putting together the marinade—it not only imparts its own wonderful flavor but also helps herbs and spices better penetrate the food. This week's recipe, which builds on the great flavors of a dry rub, is the perfect illustration of olive oil's versatility and magic—if there's one go-to prep for chicken, pork, and beef before they hit the grill, this is it.
The Essential Dry-to-Wet Rub
The Essential Dry-to-Wet Rub

This special blend of sweet, salty, and spicy will infuse any type of grilled meat with a smoky, garlicky flavor. It's especially great on any cut of pork.

Ingredients

2 tablespoons brown sugar
1 tablespoon sea salt
2 tablespoons cracked black pepper
2 tablespoons pimentón (Spanish smoked paprika)
1 tablespoon garlic powder
1 tablespoon onion powder
1 teaspoon dry yellow (ground) mustard
1/2 teaspoon cayenne pepper
2 tablespoons extra virgin olive oil

Directions

Mix all the ingredients together. Pat your meat dry with paper towels and coat liberally with the mixture, using your fingers to press it in place. If you're in a hurry, you can grill after 15 minutes, but letting the rub "cure" for 3 hours or longer in the fridge will intensify the flavors.

Yields enough rub for up to 8 pounds of meat.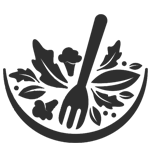 Healthy Ingredient Spotlight
Can You Cut the Mustard?
Brown or yellow, fine or whole grain, the mustards sitting in your fridge started with seeds from a mustard plant (by the way, mustard greens are great in salads or a stir fry). Just as there are several kinds of mustard in a jar, different varieties of seeds are available. If you had dry mustard in the house when you were growing up, it likely came in the distinctive yellow can with the Colman's logo on it. These days, both seeds and ground powders are sold through spice stores and online.
Western cooking typically calls for the mild yellow mustard seeds, which you can buy whole and grind yourself as needed in a coffee bean grinder. Brown and black mustard seeds are other popular varieties with more pronounced tastes. They're often used in spicy Indian and Asian recipes and to make whole-grain and coarse-style mustards. (Some people find the brown seeds more acrid and the black ones more potent yet sweeter when cooked.) Lightly toasting the seeds in a skillet, either dry or in a small amount of oil, really brings out their aroma.
Consider using whole mustard seeds when making a spice blend for pickling and trying your hand at homemade mustard. When grinding seeds fresh for mustard powder, reduce the amount called for in a recipe by a third to a half since freshly ground powder will be more intense than store-bought.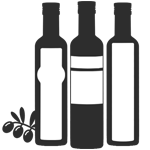 Healthy Kitchen Nugget
The Life of Spice
All spices start losing their flavor—albeit slowly—from the moment they're harvested, but you can do a lot to preserve their taste once you get them home. Keep them in tightly sealed glass containers away from light, humidity, and heat—not above the cooktop. Choose a dark pantry shelf or a drawer away from the oven, and only buy the quantity you'll use within 6 to 12 months.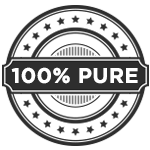 For Your Best Health
Another Reason to Ditch Crash Dieting
A team of researchers has found yet another downside to very low-calorie diets: unwanted changes in the normal flora—including the good bacteria—of your digestive tract. "For the first time, we were able to show that a very low-calorie diet produces major changes in the composition of the gut microbiome and that these changes have an impact on energy balance," said lead author Dr. Joachim Spranger, professor and medical director of the department of endocrinology and metabolic diseases at Charité Hospital in Berlin. Over 16 weeks, the team studied a group of older women. Some followed a medically supervised meal replacement diet with fewer than 800 calories a day, while the others simply maintained their weight. "We were able to observe how the bacteria adapted their metabolism in order to absorb more sugar molecules and, by doing so, make them unavailable to their human host," said the study's first author, Dr. Reiner Jumpertz-von Schwartzenberg, a researcher and clinician at Charité.
Even more worrisome was the finding that a very low-calorie diet appears to reduce the gut's resistance to the dangerous bacterium C. difficile, in turn affecting the gut's ability to absorb nutrients, all of which can go undetected. "What remains unclear is whether or to which extent this type of asymptomatic colonization by C. difficile might impair or potentially improve a person's health. This has to be explored in larger studies," said Dr. Spranger.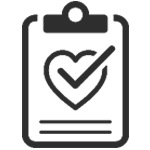 Fitness Flash
Create Your Own Exercise "Cocktail"
It might not be what we want to hear, but getting in the all-important 30 minutes of exercise a day may not be enough to give you maximum longevity. "For decades, we've been telling people that the way to stay healthy is to get at least 30 minutes of exercise 5 days a week," said Keith Diaz, PhD, assistant professor of behavioral medicine and director of the exercise testing laboratory at the Center for Behavioral Cardiovascular Health at Columbia University Vagelos College of Physicians and Surgeons. "But even if you're one of the few adults who can stick to this advice, 30 minutes represents just 2% of your entire day. Is it really possible that our activity habits for just 2% of the day is all that matters when it comes to health?" The short answer appears to be not quite.
To find the best combination, or cocktail, of activity needed to prolong life, Dr. Diaz and fellow researchers analyzed the results of 6 different studies involving more than 130,000 participants wearing fitness monitors. They found that the benefits of 30-minute bouts of moderate-to-vigorous exercise depend on how you spend the rest of the day—the regimen can reduce the odds of an early death by up to 80% for those who sit for less than 7 hours, but it's not enough for people who sit 11 to 12 hours daily. "In other words, it is not as simple as checking off that 'exercise' box on your to-do list," said Dr. Diaz. "A healthy movement profile requires more than 30 minutes of daily exercise. Moving around and not remaining sedentary all day also matter."
There is no one-size-fits-all approach to physical activity, but the researchers developed a base formula that you can use to find the right approach for you: Get in 3 minutes of moderate-to-vigorous activity or 12 minutes of light activity per hour of sitting. As an example, people who spend just a few minutes a day engaging in moderate-to-vigorous physical activity could still lower their risk of early death by 30% as long as they also spend 6 hours engaging in light physical activity like housework or casual walking. Said Dr. Diaz, "This is good news for people who may not have the time, ability, or desire to engage in formal exercise. They can get health benefits from a lot of light physical activity and just a little moderate-to-vigorous activity. Perhaps you're a parent with young kids and you simply can't get to the gym to exercise, but you can still have a healthy movement profile as long as you move around a lot throughout the day as you tend to your everyday activities."
Get More Recipes In Your Inbox!