Asian Slaw Recipe, Spotlight on Cabbage and Ginger, How to Ease Symptoms of Insomnia, and Moving to Combat Arthritis
Asian Slaw
Asian Slaw

As we finally get the OK to get back to normal, a fun first step is a backyard get-together—great food, great friends, great fun! It's one of the things I've missed the most. When I'm menu planning, I love to include one of my favorite sides, boldly flavored Asian slaw, easy to prepare but so intensely delicious. It also goes with everything, from burgers to pulled pork. And you can make it a few hours in advance—that's enough time for the flavors to meld, while the slaw still remains crisp. Enjoy!

Ingredients

For the dressing:

1/3 cup rice wine vinegar
1 tablespoon freshly squeezed lime juice
2 teaspoons fresh lime zest
2 tablespoons brown sugar
2 tablespoons soy sauce
1/3 cup extra virgin olive oil
1 tablespoon toasted sesame oil
2 tablespoons peeled and finely minced fresh ginger
1 large clove garlic, finely minced
1/2 to 1 red jalapeño, stemmed, seeded, and finely minced

For the slaw:

1 medium head Napa or Savoy cabbage, cored and shredded
2 carrots, peeled, trimmed, and cut into matchsticks
3 scallions, trimmed; white and green parts thinly sliced on a sharp diagonal
1/2 cup fresh cilantro leaves
1/2 cup roasted peanuts, roughly chopped (optional)

Directions

Step 1

For the dressing, whisk together the rice wine vinegar, lime juice and zest, brown sugar, and soy sauce in a small mixing bowl. Whisk in the olive oil and sesame oil. Stir in the ginger, garlic, and jalapeño—half of it for mild heat, all of it for more heat.

Step 2

To assemble the slaw, toss the cabbage, carrots, and scallions in a large bowl. Add the dressing, and toss to lightly coat. Top with the cilantro leaves and peanuts if you're using them.

Yields 4 to 6 servings.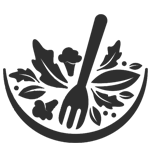 Healthy Ingredient Spotlight
Cabbage
I love the light crunch of Napa, or Chinese, cabbage. Oblong rather than round like traditional green and red cabbage, it's so easy to shred by making half-inch crossways slices as though you were slicing a loaf of bread. It seems to turn into ribbons for slaw just like that, but you can also cut each tranche into smaller sections for a finer slaw. Napa cabbage is also ideal for a stir-fry because it cooks quickly. And it's the main ingredient in kimchi, the fermented condiment that, like kefir and kombucha, can boost gut health.
Savoy cabbage looks like a frilly and deeper-green version of traditional cabbage, but like Napa cabbage, it has a lighter taste. If you've never had it before, Asian slaw is a great way to try it. Both these cabbage varieties are good sources of vitamins A and C plus fiber.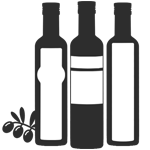 Healthy Kitchen Nugget
Ginger
Ginger is an essential in many Asian cuisines. Its knobby appearance can leave you wondering how to choose a good piece and then how to cut into it! Fortunately, the answers to both dilemmas are surprisingly simple. Overall, the peel should be smooth, not wrinkled, and there shouldn't be any mold growth—two signs that it's past its prime. Ginger will keep in the fridge, wrapped in a paper towel and placed in an open plastic bag, for a few weeks, so don't worry about hunting through a ginger display for a small piece. If a knob does develop mold or becomes shriveled, just cut off and discard that part.
Chances are you'll need a two-inch knob for most recipes. Use the edge of a spoon to shave the peel from the section you want to use. Mincing ginger by hand can be slow going, so I prefer to run the exposed knob of ginger over a microplane grater. Do the grating over a bowl to catch the ginger "juice" as well as the flesh. The microplane also does a great job of separating out the unwanted fibrous threads. Best of all, this method helps you distribute ginger flavor throughout a dish rather than in bits and pieces that can taste overly pungent if you bite into one.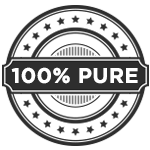 For Your Best Health
How to Ease Symptoms of Insomnia
We all know how important fruits and vegetables are for health, thanks to their plant-based phytonutrients. Now a team from the University of Michigan School of Public Health has found that fruits and vegetables can help ease symptoms of insomnia. Their study involved adults between the ages of 21 and 30 who reported eating fewer than five servings of fruits and vegetables per day—over a third also said they had trouble falling or staying sleep at least three times a week for three months or more. The study found that participants who increased daily fruit and vegetable intake by at least three servings over a three-month period had some improvements in the time it took to fall asleep and in insomnia symptoms, with women getting the most benefits. "What is unique about our study is that we were able to see that as fruit and vegetable intake changed, insomnia-related sleep characteristics also changed," said lead author Erica Jansen, research assistant professor of nutritional sciences. The researchers hope the findings will become part of other sleep hygiene principles, like maintaining a consistent bedtime and wake time; turning off screens an hour or more before going to sleep; sleeping in a dark, cool environment; and not drinking alcohol or ingesting caffeine before bed.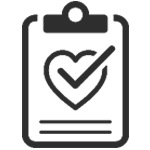 Fitness Flash
Moving to Combat Arthritis
It sounds counterintuitive, but the way to combat the pain and stiffness of arthritis is to move. According to the American College of Sports Medicine (ACSM), skipping physical activity will make you weaker and stiffer and make joint pain worse. But how should you get started when moving is the last thing your joints say they want? You don't have to run a marathon—just focus on sitting less and moving more, even if it's standing up once an hour and walking to another room and back. Then build from there.
A study published in JAMA Internal Medicine found that people with knee osteoarthritis responded well to a web-based exercise program, and many health organizations have videos of exercises online you can follow. But it makes sense to talk to your doctor about the best exercises for you and possibly about setting up a program with a physical therapist. A PT can also show you how to move in ways that won't cause pain. It also helps to engage in activities that you really like so that they won't feel like work and to partner with an exercise buddy—you'll keep each other on track. Get more ideas from ACSM here.
Get More Recipes In Your Inbox!