Grilled Flank Steak with Salsa Verde Recipe, Spotlight on Parsley, Olive Oil and Herb Cubes, The Importance of Sleep and The Four Cs of Fitness
The key to tender flank steak is to cook it to medium-rare, then slice it thinly on a sharp diagonal.
Grilled Flank Steak with Salsa Verde
Grilled Flank Steak with Salsa Verde

I love sauces that are simple to make yet complex in flavor, and Spanish-style salsa verde fits the bill. The capers and anchovies meld with the lemon and parsley to make the sauce zesty and salty at the same time. The extra virgin olive oil adds another level of flavor and gives this green sauce a rich mouthfeel. Leftover sauce makes a great veggie dip or a wonderful condiment for almost any sandwich. Enjoy!

Ingredients

For the salsa verde:


1 1/2 cups packed, roughly chopped flat-leaf parsley
2/3 cup extra virgin olive oil
1/4 cup capers, drained
2 anchovy fillets
1 tablespoon white wine vinegar
1 tablespoon lemon juice
1/2 teaspoon freshly grated lemon zest
2 medium cloves garlic, minced (about 2 teaspoons)
Kosher salt
Freshly ground black pepper

For the steak:

One 2-pound flank steak
More kosher salt and freshly ground black pepper

Directions

Step 1

Make the salsa verde: Place the parsley, olive oil, capers, anchovies, vinegar, lemon juice and zest, and garlic in the work bowl of a food processor fitted with a steel blade. Pulse until the parsley is well chopped, stopping to scrape down sides as necessary. Season the sauce with salt and pepper to taste. Transfer to a small bowl and set aside.

Step 2

Set up your grill for indirect grilling and heat to medium-high. Generously season the steak on both sides with salt and pepper. Grill the flank steak for about 3 minutes per side or until done to your liking. Let it rest for 2 minutes before carving thinly against the grain on a sharp diagonal. Serve with the salsa verde.

Yields 4 to 6 servings.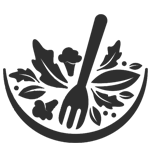 Healthy Ingredient Spotlight
Parsley: More than a decoration
You might be so used to seeing a piece of parsley adorning your dinner plate at restaurants that you forget it's a lot more than a decoration. Parsley not only has great flavor (many people do prefer the Italian flat-leaf variety to its curly cousin), it's also chockfull of vitamins, minerals, and phytonutrients. Topping that list are vitamins C and A, followed by volatile oil components (sounds scary but they are actually good for you), and flavonoids with antioxidant properties that help protect cells. Parsley is the star ingredient in a South American favorite, chimichurri sauce, as well as in salsa verde. You can use parsley with (or instead of) basil for a milder pesto and as an enhancement in tomato-based dishes. And that bit of old folklore still holds true: Chew on a sprig of parsley to freshen your breath. Parsley is easy to grow in the garden and usually comes back on its own year after year.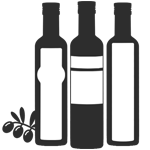 Healthy Kitchen Nugget
Olive Oil and Herb Cubes
Whether you want to preserve herbs you grew yourself or make the most of a bunch you bought at the store or farmers' market, a terrific option (and future timesaver) is to freeze cubes of olive oil and herbs. You can use a single herb or a mix, depending on the recipes in your repertoire. My quick technique is to rinse, chop, and pat the herbs dry, then process them with just enough olive oil to make a thick purée. Pour the purée into the sections of an ice cube tray, freeze, and transfer the cubes from the tray to a freezer bag. Then label the bag and put it back in the freezer. For a cold sauce, let the cubes defrost for about an hour before using. For a hot dish, pop them right in your pan—you might need to add an extra minute or two to the cooking time.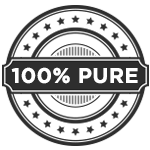 For Your Best Health
Importance of Sleep
A good reason to get enough sleep: British researchers tracked thousands of people at 50 years of age and found that getting six hours or less of sleep a night was associated with an increased risk for developing dementia later in life, specifically in their late 70s. They didn't find an exact cause-and-effect relationship, so other factors might be in play, but getting enough sleep (usually considered seven to nine hours a night) is a preventive step everyone can take. The New York Times did a great analysis of the study's limitations and positive findings if you want to know more.
Not sure how to improve sleep time and sleep quality (which helps you feel more refreshed when you wake up)? Try this advice from the CDC:
Go to sleep at the same time each night and get up at the same time each morning, weekends included.

Keep your bedroom quiet, dark, relaxing, and at a comfortable temperature—on the cool side is best.

Move all electronic devices—yes, the TV and your cellphone—out of the bedroom.

Stop caffeine and alcohol a few hours before bed.

Exercise during the day to help fall asleep more easily at night—and boost overall health.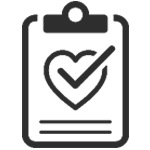 Fitness Flash
The Four Cs of Fitness
Having a hard time keeping your head in the game when it comes to participating in sports or simply getting in daily exercise? Try these techniques—"the four Cs"—from the American College of Sports Medicine used by athletes to stay mentally tough:
Cope. Find ways to beat stress. That means learning coping mechanisms to handle stress rather than acting like it doesn't exist. General stress can keep you from focusing on exercise (or any activity), while stressing specifically over how well you'll do at a competitive event can weaken your game day performance.
Confidence. Believe in yourself. Most of us focus on our shortcomings or failures, or how far we still have to go. Instead, why not spend all that energy on positive thinking? Use imagery—seeing a picture of yourself succeeding in your mind—to help you gain self-confidence. It works whether you want to run a 2K or just get through a set of weightlifting reps.
Commitment. Devote time to getting better. Yes, when exercise feels hard, it's so easy to just throw in the towel and devote energy to aspects of your life that are already going well. But exercise is so tied to well-being that it's important to commit to getting fitter. Make it a priority to go to the gym or walk every day, or to practice a sport to get better at it (imagery can help here, too). And when you're engaged in fitness activities, don't let yourself be distracted by other thoughts—give it your all for however long you do it.
Challenge. Embrace the difficult. Elite athletes welcome challenges and see them as opportunities to grow. They thrive on completing difficult fitness routines and defeating formidable opponents. The rewards go deeper than momentary satisfaction: Challenges force you to exert more effort and determination, and that leads to better performance.
Get More Recipes In Your Inbox!