Peppered Tuna Steaks with Olive Oil, Tomato, and Mozzarella Salad Recipe, Spotlight on Vinegar, How to Choose Fish with Less Mercury, Benefits of Vitamin D and Functional Training
Is spring in the air where you are? For me, spring means it's time to fire up the grill. And there's no quicker way to put together a meal than with seafood, especially a toothsome tuna steak. I love the double dip of protein in this recipe (yes, there's protein in mozzarella!), and what a delicious way to enjoy the Mediterranean-style diet.
If you don't live near the coast and are nervous about buying fish, you're not alone. When fish is behind a counter, it's hard to check for yourself to be sure that it doesn't have a fishy smell and that it feels firm to the touch. I find it's so important to make friends with your local fishmonger so that you'll always be steered toward the freshest varieties. But there's also another option—buying fish that's been flash-frozen at sea. This process makes fresh fish immune to the changes in temperature that can affect it during transport. Allow the fish to defrost in your fridge—not on the counter—on the day you're using it.
Peppered Tuna Steaks with Olive Oil, Tomato, and Mozzarella Salad
Peppered Tuna Steaks with Olive Oil, Tomato, and Mozzarella Salad

This recipe brings together a main and a side, each one very simple to prepare. For a heartier meal, couscous makes a great addition—you can even cook it ahead of time and fold it into the salad. ​

Ingredients

4 center-cut tuna steaks, each about 1 inch thick and 6 to 8 ounces
1/2 cup extra virgin olive oil
Coarsely cracked or ground black pepper
2 tablespoons red wine vinegar or more to taste
1 clove garlic, minced
1 cup pitted, brine-cured olives, such as red and/or green Cerignola, coarsely chopped
2 cups red and yellow grape tomatoes, halved lengthwise
4 ounces fresh mozzarella, drained and diced
6 large leaves fresh basil, chopped, plus extra sprigs for garnish
Lemon wedges for serving

Directions

Step 1

Trim any skin or dark spots from the tuna steaks, then lightly oil both sides and generously season with the pepper. Put the vinegar in a medium bowl and whisk in the remaining olive oil. Stir in the garlic, olives, tomatoes, mozzarella, and basil. Set aside.

Step 2

Set up your grill for direct grilling and preheat to medium-high. Arrange the tuna steaks on the grill grate and grill, turning once, until the steaks are marked on the outside and the desired degree of doneness is reached, such as 3 to 4 minutes per side for medium-rare. Indoors, you can use a grill pan or contact grill, or even a cast iron skillet to sear the steaks. Transfer the steaks to plates and divide the salad between them. Garnish with fresh sprigs of basil. Serve with lemon wedges for squeezing.


Yields 4 generous servings.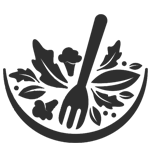 Healthy Ingredient Spotlight
Vinegar
Once you've stepped up to the finest fresh-pressed extra virgin olive oil, it's time to enhance your dressings and marinades with the right vinegars. It can be frustrating to start making a recipe that calls for a type of vinegar that's not in your pantry! Here are the basics of a comprehensive vinegar collection. Since it's very hard for vinegar to go bad before you can use it up, it makes sense to put these essentials on your next shopping list:
Apple cider vinegar. Touted for its health benefits, it's a good basic vinegar to use in place of distilled white vinegar.
Balsamic vinegar. True balsamic vinegar comes from the Modena or Reggio Emilia region in Italy. It's rich and sweet and can be reduced by boiling to make a great syrup for fresh berries.

Champagne vinegar. This one's a splurge, made from the same grapes as Champagne itself, but a wonderful ingredient for lighter vinaigrettes.

Red wine vinegar. More on the pungent side, this vinegar adds acidity to dressings and vegetable salads.

Rice wine vinegar. Used in most Asian cuisines, it adds both sweet and acid notes to dishes.

Sherry vinegar. This Spanish vinegar adds depth to many recipes—it's often used as a finishing touch instead of a squeeze of lemon.

White vinegar. This kitchen mainstay is rather sharp—I save it for pickling cukes and peppers.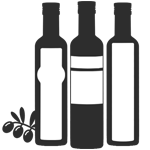 Healthy Kitchen Nugget
Choosing Fish to Limit Mercury Intake
Because of growing levels of mercury in fish, it's important to choose varieties wisely. According to the FDA, yellowfin tuna is a best bet because of its lower mercury content. Mercury is more of a concern with bigeye tuna as well as shark, swordfish, and king mackerel. Limiting potential mercury intake is especially important for pregnant women and young children. Check out all the FDA's seafood guidelines on its website.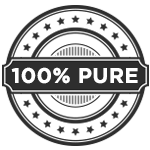 For Your Best Health
Benefits of Vitamin D
Taking vitamin D supplements has been in the news a lot lately because people who are even slightly insufficient (which is one step up from having a full-blown deficiency) seem to be more seriously affected by COVID-19. A recent study published in JAMA Network Open adds to the vitamin's list of benefits. It found that people who took 2,000 IU daily over five years had a reduced risk of developing advanced cancer, especially among those of normal weight.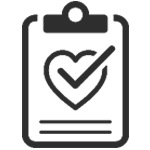 Fitness Flash
Functional Training
Unless you're training for a specific event, whether a 5K or a marathon, it may be hard to create a goal that motivates you to be more active. That's where functional training comes in. This is an exercise strategy targeted at helping you perform better at whatever activities are important to you. That could be hiking with your significant other, playing with kids or grandkids, having sharper skills if you're in a physical profession (like firefighting), or just making it easier to go about your regular day. You set the goal, and a trainer, such as a physical therapist or fitness coach certified in exercise science and skilled in this type of training, works with you to create the road map you need to reach it.
Get More Recipes In Your Inbox!